Owner financing closing costs in Houston TX
Guide to help understand owner financing closing costs in Houston TX, what they are, and how to keep them as low as possible.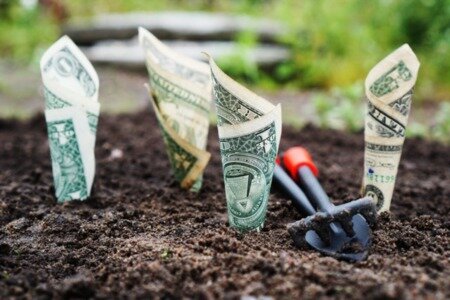 Buyers in Houston TX factor in down payment and their monthly loan installment consisting of principle, interest, taxes, and insurance when deciding their home buying budget; however, most of them simply forget about closing costs that they need to pay for title transfer and other legal and financial formalities.
No matter whether you are buying with owner financing or a traditional mortgage in Houston TX, closing costs should be factored in because they can have a huge impact on your budget.
Owner financing closing costs in Houston explained with example
Closing costs are what the term literally suggests. You pay closing costs when you are closing on a house (when the title of the property is being transferred in your name).
These consist of various legal and financial fees associated with buying a home in Houston or anywhere else for that matter. Most people believe that the commission paid to a real estate agent is also a closing cost, but the reality is that it is not. In fact, you don't pay any commission to your real estate agent as a buyer, at least not when you are working with the licensed realtors of Shop Owner Finance. The seller pays the commission that can be up to six percent of the property's purchase price.
Closing costs are usually split between the buyer and the seller. Some of these fees are paid by the seller, while some others by the buyer. Who pays which closing costs depends on a variety of factors including the state you are buying a home in. So closing costs will be different in Texas from that in New York.
Following are some of the closing costs typically paid by the buyer:
Title search
Homeowner insurance
Escrow fee
Fees associated with loan origination
Title recording
Title transfer taxes
Home inspection
Here at Shop Owner Finance, we have seen that the closing costs run about 4 percent of the purchase price. Closing costs could be a bit less or more than this, but 4 percent is the average.
The total closing costs to purchase a $200,000 home could amount to approximately $8,000. You need to arrange this amount in addition to down payment amount because you can't typically borrow it from a bank. Closing costs are also not part of the credit that the seller or an investor extends to you in an owner financing deal.
So if you are buying a $200,000 home, the total cash amount you need is at least $38,000 (if you are putting 15% down).
When we help our credit-challenged clients buy with owner financing, they typically reimburse the investor who paid the closing costs.
Here is how the process works: You find your dream home with the help of a real estate agent assigned by us (at no additional cost to you). An investor purchases that house on your behalf and pays the closing costs. You reimburse the investor when he or she owner finances that home to you.
In conclusion
You should take a plunge into the Houston housing market only after you are fully aware of your financial and legal obligations. It is for this reason that we make it mandatory for our clients to get training and pass a competency test. We believe that you should have a good attitude; and be a decision maker when buying a home with owner financing.
You would not only find it easier to navigate your way through the complex home buying process, but can also potentially save a lot of money and time. If you are a first time home buyer, we discussed in a recent article some of the challenges that you are likely to face on your home buying journey.
If you are interested in learning more about our real estate brokerage service and how you can buy any home you want in Houston with owner financing, follow this link.
If you have any questions, click here or contact us today. Explore the owner financing listings below:
Featured Listings
December 8, 2023