Your Healthy Texas Life: Exploring Healthcare and Wellness Options in Your New Community
Posted by Alexander Burlat on Monday, October 30, 2023 at 3:00 PM
By Alexander Burlat / October 30, 2023
Comment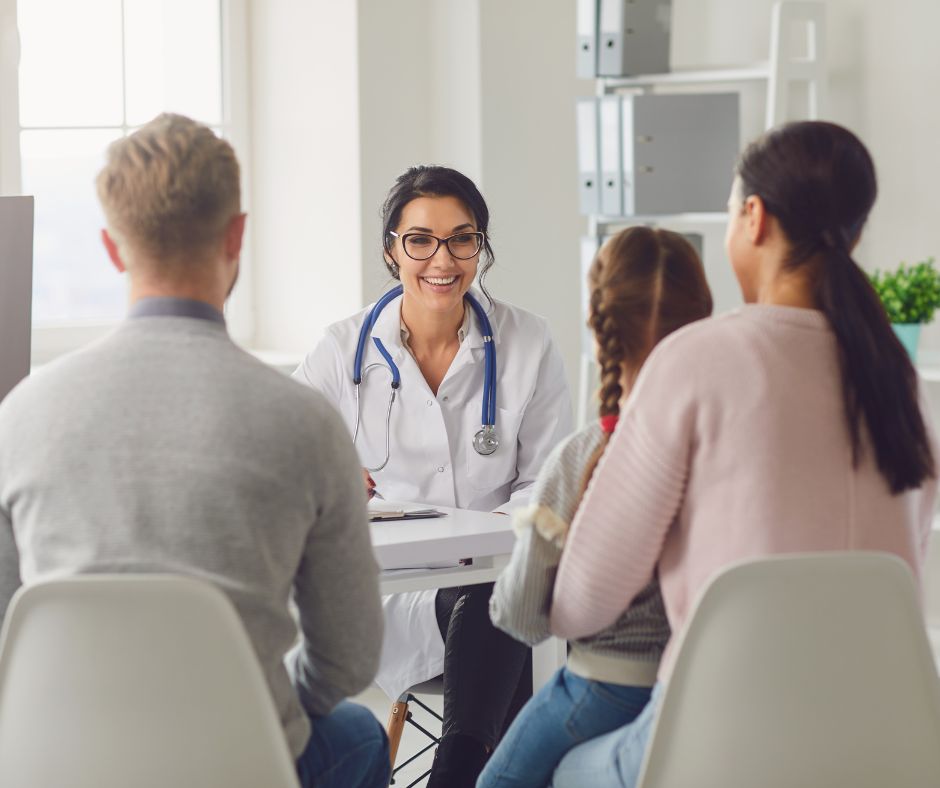 So you've just moved to Texas—land of barbecue, cowboy boots, and starry nights! While you're settling into your new home, have you thought about healthcare and wellness? No need to sweat! Let's journey through the avenues to a healthier you in the Lone Star State.
Texas Health Insurance Basics
Let's kick things off with health insurance. Think of insurance as your safety net—there to catch you when life throws a curveball your way. You've got plenty of options, from HMO to PPO plans. Just remember, choose the one that best suits your healthcare needs and financial situation.
Finding a Family Doctor
Your family doctor is your go-to person for medical advice, regular check-ups, and vaccinations. So, how do you find the right one? Consult your neighbors, co-workers, or even local social media groups. Some healthcare systems even offer 'meet and greet' sessions with potential physicians.
Local Pharmacies
Need to fill a prescription or grab some over-the-counter meds? You can find pharmacies at every corner. From big chains like CVS to mom-and-pop shops, they all offer personalized services to cater to your needs. So, next time you run out of aspirin, you know where to go!
Specialist Care in Texas
When you need care beyond the general practitioner, Texas has you covered. From cardiologists to neurologists, you'll find world-class specialists. But remember, you'll often need a referral from your family doctor to see a specialist.
Alternative Medicine
Not a fan of mainstream medicine? From acupuncture to chiropractic services, Texas offers a broad range of alternative therapies. It's like choosing between country and rock music—go with what resonates with you!
Urgent Care Vs. Emergency Room
Ever found yourself in a situation where you couldn't tell if you should rush to the emergency room or head to an urgent care center? Know the difference. ERs handle life-threatening conditions, whereas urgent care centers are best for non-critical issues.
Mental Health Resources
Mental health is just as important as physical health. You'll find various therapists, counselors, and support groups across Texas. Your mental well-being is not a solo mission; there's a community to support you.
Dental Care
Keeping that smile shining is part and parcel of a healthy life. From routine cleanings to advanced dental surgeries, Texas offers extensive dental care options.
Wellness Centers
Wellness centers are like your one-stop-shop for everything health-related—think of them as the Walmart of healthcare. From dietary guidance to yoga classes, they offer an integrated approach to your health.
Fitness Options
Texas offers a plethora of fitness options, from gyms to hiking trails. You can go line dancing one day and hit the CrossFit gym the next! Switch it up and keep it exciting.
Children's Health
Texas has great pediatric care options. Keep an eye on immunization schedules, developmental milestones, and school physicals. Ensuring your child grows up healthy is a team effort!
Senior Citizen Healthcare
From Medicare options to senior living facilities, elderly healthcare in Texas is comprehensive and compassionate. You've got the golden years ahead; let's make them shine!
Health Apps and Telemedicine
Busy schedule? Thanks to technology, you can consult doctors and monitor your health right from your smartphone.
Community Health Programs
Be part of community-run health initiatives. From free vaccinations to fitness boot camps, it's all about community spirit!
Keeping Track of Your Health
Lastly, be proactive. Track your health records, monitor your activities, and always stay informed.
Conclusion
Life in Texas isn't just about the BBQ and rodeos; it's also about enjoying a balanced and healthy lifestyle. From finding the right healthcare providers to exploring alternative therapies, you've got a smorgasbord of options. So go ahead, embrace your new life in Texas—y'all are going to do just fine!
FAQs
1. What should I consider when choosing a health insurance plan?
Consider factors like premium costs, out-of-pocket expenses, and network of doctors.
2. How do I find a good family doctor?

Ask for recommendations from friends, family, or check online reviews.
3. Are alternative therapies covered by insurance?

It varies by plan and provider; always check the policy details.
4. How can I maintain good mental health?

Utilize resources like therapists, counselors, and support groups.
5. Is telemedicine a reliable option for healthcare in Texas?

Telemedicine is increasingly becoming reliable, but it's not suitable for all kinds of medical issues. Always consult a healthcare provider for advice.
Open 12/10 2703 Raven Ridge Dr
Pearland, TX 77584