Willis, TX Rent-to-Own & Owner-Financed Homes (No Credit)
Posted by Rosa Diaz on Thursday, June 24, 2021 at 3:02 PM
By Rosa Diaz / June 24, 2021
Comment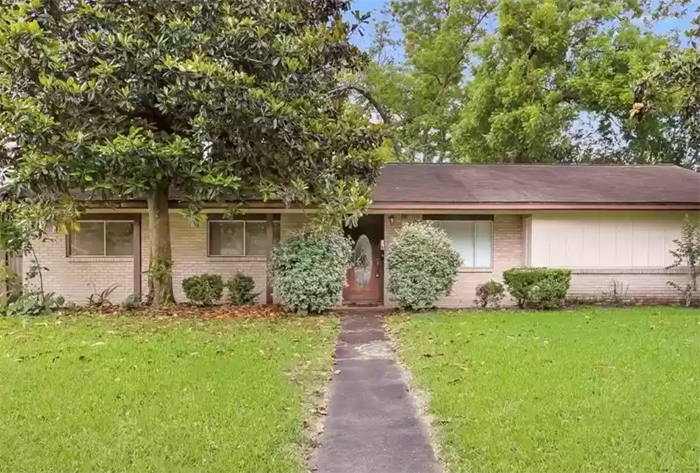 Willis is a city in Montgomery County, located eight miles north of Conroe, just beyond Panorama Village. The town is getting bigger every day but it's still comfortable enough for you to keep track of what is going on around you. Because of the outstanding schools, this area is suggested for anybody with children. If you prefer a bit of country combined with a little city, Willis is something you'd want to consider—it's the perfect balance for anyone who wants a little bit of both. The inventory is quite big with 500-600 homes available for sale and they usually sell after being on the market for an average of 30 days.
There are a few options you can juggle with when it comes to alternative financing options such as rent-to-own or owner-to-owner financing—but with home owner-financing, the advantages are even better. Aside from no credit check, you have the freedom to choose any single-family home listed for sale in Willis. Owner-financing gives everyone the opportunity to shop for the perfect home like a buyer pre-approved by a bank, with no prepayment penalty and balloon payments.
In this guide, you will have free access to all the homes listed for sale in Willis. You will also learn how you can buy any of these homes with owner financing.
Why Buy an Owner-Financed Home in Willis, TX?
The following Willis real estate market overview will help you decide if the city is the right home buying destination for you and your family:
The median listing price is around $280K; however, if you're looking for an affordable option, you will be able to find a home listed for $155K.
The median days on market is 30 days but this is a number that changes often.
If you're looking for ways to spend your time in Willis, a cruise is one of the most unique ways to spend a day on the water, and Southern Empress Cruises is sure to provide an enjoyable experience if that is what you have planned for the weekend. Guests are treated to supper, cocktails, and parties on several decks in addition to watching the sunset over the lake.
Fishing is one of the most peaceful ways to spend a day off in the sun, so visitors and residents alike should stop by WetHook Fishing Guide to see what they have to offer to make their experience even better. Rookies will have a great time fishing here since they will learn how to capture and boat properly to capture the largest fish.
If going fishing or resting on the beach doesn't sound exciting enough, Hydro Rockets will surely pump up that adrenaline. You'll get to try hydro-flight, and beginners can get training if they've never tried hovering over water with a jetpack before.
Willis has a well-regarded educational district, with around 400 high school graduates each year. Approximately 4000 pupils are enrolled in the school system.
Most Popular Rowlett Neighborhoods for Owner-Financed Homes
Bridgepoint
Featuring mid-sized homes with modern aesthetics and landscaped lawns, Bridgepoint offers luxury living without the affluent prices. It's quietly nestled right beside Lake Conroe, so residents can easily enjoy breathtaking views along with a host of activities the lake has to offer.
Forest Trails
A small but quiet neighborhood a few miles southwest of Downtown Willis, Forest Trails provides a balanced lifestyle to its residents with easy access to both lakeside and city amenities. Not only does it offer a quiet retreat away from the city buzz, but affordable housing options for budget-conscious homebuyers as well.
Lake Conroe Hills
With a majestic waterfront view amid the calming presence of lush greens, Lake Conroe Hills offers a calming gateway to nature with easy access to the city. Residents can easily enjoy 22,000 acres of freshwater activity including boating and sport fishing while having a quick trip to prominent commercial and retail hotspots in and around Houston.
Oaks of Willis
Quietly nestled in the northeastern part of the city is Oaks of Willis, a small community that offers cost-friendly home options near the relaxing greens of Sam Houston National Forest and the calming waters of Lake Conroe. It's one of the friendliest neighborhoods for first-time homebuyers with a median listing home price of $150,000.
Shelter Bay Estates
Offering lakeside living at its finest, Shelter Bay Estates offers cozy waterfront homes for less than $500,000. The small but intimate community offers a majestic view of Lake Conroe along with everything there is to enjoy about this magnificent body of water. Outdoor buffs can also easily commune with the greens because of its proximity to the Sam Houston National Forest.
Other Areas to Buy Owner-Financed Homes in Willis
Afton Park

Green Meadow

Northwood Heights

Seven Coves Resort

Arrowhead Lakes

Gulf Coast Estates

Oak Hills

Shadow Bay

Bates

Harbour Town Club

Oak Meadows

Shelter Bay Estates

Beau View

Hawthorne Ridge

Oak Springs

Sorrento Bay

Bee Creek Estates

Heavenly Acres

Oak Tree Acres

South Bend

Caddo Village

Hidden Springs Ranch

Oak Valley Addition

Squirrel Tree Ranch

Canyon Falls

Hilltop Village

Oak Woods

Summerchase

Cape Malibu

Hostetter Creek

Olde Oaks

Sunset Harbor Resort Luxury

Capps

Hulon Lakes

Outpost Cove Estates

Teal Crossing

China Grove Village

Johnson Addition

Paradise Cove

Texas National

Conroe Bay

Johnson Bluff

Paradise Point

Texas National Country Club Homes

Corinthian Point

Kleimann Estates

Parker Hills

The Woodlands Hills

Country Run

Lake Breeze

Parkside Of Panorama

Timber Line Estates

Creekside Acres

Lake Conroe Heights

Pelican Bay

Town of Willis

Deer Haven Village

Lake Louise

Pelican Island

Turner Heights

Emerald Lakes

Lake Paula Estates

Pin Oak

Twains Landing

Enchanted Cove

Lakeside Place

Point Aquarius

Twelve Oaks

Enchanted Waters

Lakeview Manor

Rainbow

Twin Shores

Estates

Lakewood On Lake Conroe

Rancho Escondido

Walco Hills

Estates Of Point Aquarius

Lochness Cove

Robin Lane

Walker Village

Far Hills

Longwood Estates

Rogers Road Estates

Walnut Cove

Forest Creek

Monroe Manor

Runnels

White Oak Hills

Fowler William E

North Acres

San Jacinto Gardens

Willis

French Quarter on Lake Conroe

North Forest

Serenity Woods

Willwood

Frontier Lakes

North Meadows

Seven Coves

Woodcreek Valley

Woodland Lake Willis
Best Places to Buy a Home Near Willis
How to buy no credit home in Willis with owner financing
If your mortgage application has been turned down by banks, buying a property with no credit check in Willis may be your only choice. We can provide information on a unique third-party owner financing scheme. Third-party seller financing, unlike rent-to-own or owner-to-owner, does not require a perfect credit score. You may also buy whatever single-family home you choose, with no need to pay in full right away. You may also refinance with a bank as soon as your credit improves, and you won't have to worry about prepayment penalties.