Why Do Home Loan Applications Get Denied in Houston?
Posted by Alexander Burlat on Thursday, November 18, 2021 at 10:55 AM
By Alexander Burlat / November 18, 2021
Comment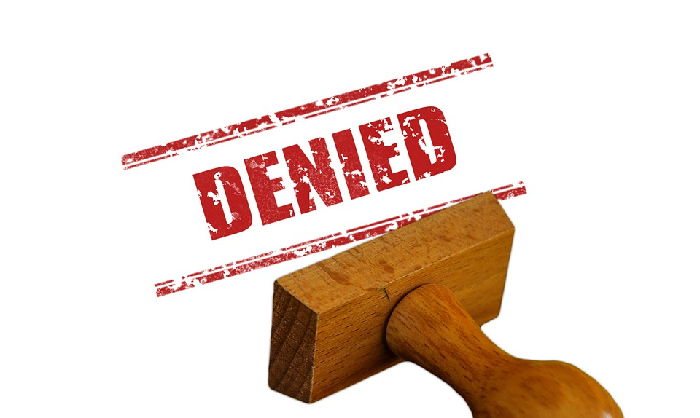 Loan approvals are a critical step for most homebuyers as this can make or break their dream of homeownership. Let's have a closer look at what makes lenders say no to mortgage applications. Borrowers get denied for a myriad of reasons and this guide will help you be more prepared for this important phase of the homebuying process.
Having poor credit or unstable income can be a huge hindrance especially for the self-employed. Our real estate training program can help you learn about owner financing and how to leverage it to get the home of your choice in Houston or anywhere in Texas. The third-party owner financing allows homebuyers to get a 30-year amortization period and make fixed monthly payments with reasonable interest rates. It also gives the flexibility to re-finance through a conventional lender without pre-payment penalties. Explore the Houston housing market by filling out the MLS form below and let us know if you find a home in your budget and desired location. We will get you on your home buying journey in no time.
Why Home Loans Get Denied
With different handbooks lenders abiding by, mortgage approvals or denials are subject to complex layers of rules, regulations, and guidelines. Since there are different federal agencies, borrowers would have to abide by a different set of rules for the loans they're applying for. These could be under the Federal Housing Authority (FHA), Department of Veterans Affairs (VA), The Federal National Mortgage Association (Fannie Mae), the Federal Home Loan Mortgage Corporation (Freddie Mac), or the U.S. Department of Agriculture (USDA).
That's not including other additional rules or policies individual lenders may have for borrowers of a certain credit standing. Only a handpicked number of lenders have their own set of policies to follow because they opt to hold onto the mortgages. But most, if not all, lenders sell their mortgages to either Freddie Mac or Fannie Mae, so we're going to talk about the main reasons these entities cast-off off borrowers who do not meet the criteria.
Poor Credit Scores (or Lack Thereof)
First thing's first, lenders require a credit score of at least 620 for borrowers to be considered for a conventional mortgage. There is a myriad of factors affecting credit scores but some of the things you might want to check for are errors, inconsistencies, and inaccuracies in your credit report. In case you have yet to establish a significant credit report (this is mostly for first-time homebuyers), you need to establish one for banks to have documented proof that you're able to manage debt and credit.
A foreclosure on your credit report requires a seven-year waiting period before being considered eligible for a conventional loan while minor offenses like charge-offs, deed instead of foreclosure (or a voluntary turnover of homeownership to avoid foreclosure), or short sales heed a two- to a four-year waiting period.
High Debt-to-Income Ratio
One of the main factors affecting loan approvals (or denials for that matter) is a borrower's debt-to-income ratio. Lenders have to make sure that they have sufficient monthly revenues to pay for a mortgage without falling behind on others such as utilities and credit card bills.
The basic premise here is that if your declared income is not enough to make those monthly payments, lenders will refuse to grant your request for approval. Plus, your income should be high and sustainable enough to convince the lender that you're able to make the payment.
Insufficient Down Payment
As with other types of loans, lenders review a borrower's financial information to gain a better understanding of how much can be put down and how much else is needed for closing. Since the housing market crash of 2008, very few mortgage programs offer zero-down payment arrangements they include USDA VA loans.
Having sufficient cash for a down payment not only helps borrowers convince lending firms that they're low-risk clients who are less likely to fall behind on repayments, but it also secures the money they invested in case the property comes up for foreclosure. Chances are, if you cannot come with the necessary funding for a down payment on a property purchase, you won't be able to make the monthly payments and will get denied a loan.
The Bottomline
It's possible to apply for a mortgage through a different lender if your profile is only tagged with a couple of marginal items. Before you do so, get as much information as you can behind the reason for the mortgage denial. Likewise, you could also try for government-backed home loan programs with more relaxed restrictions such as FHAs, Vas, and/or USDA.
If you've been in the market for a home loan and been consistently rejected, owner financing can help you get the home of your choice in Houston or anywhere in Texas without credit checks or income verifications. In the meantime, you can narrow down your search for the perfect home with these available properties.
Disclaimer: Shop Owner Finance/ TL Global is not a lender. We are a real estate training agency. The Content is for informational purposes only, you should not construe any such information or other material as legal, tax, investment, financial, or other advice.