When not to buy a home with owner financing in Houston
Posted by Alexander Burlat on Thursday, February 7, 2019 at 1:46 PM
By Alexander Burlat / February 7, 2019
Comment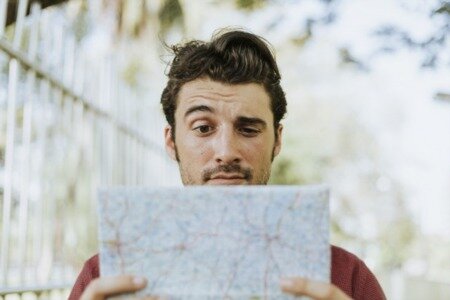 The people who can't qualify for a conventional mortgage turn to owner financing for buying a home. While it's definitely a great financing option, you still need to exercise caution. Follow this advice even if you are buying with a conventional mortgage. A home is a big financial obligation and you will be legally and financially bound by this for the next 20-30 years.
Here at Shop Owner Finance, we have made buying a home in Houston TX with owner financing extremely easy. You can buy any home you want without credit check or income verification. Having said that, we still ask our clients to consider all the pros and cons of owner financing (or a conventional mortgage) before they commit themselves to homeownership.
While we have talked about why owner financing is a wonderful option for credit-challenged home buyers in a recent article, let's discuss when you should not buy with owner financing in Houston TX or anywhere else for that matter:
When you can't afford your monthly instalments
Most people make the costly mistake of buying a home based on a projection of their future income. Let's say for example, you expect a raise or a promotion next year and determine your home buying budget based on how much you will make after the salary hike. It's a mistake.
You should determine your budget based on your current income and liabilities. In case something goes wrong and you don't get the hike, you will still be able to afford your monthly payments.
When you can't arrange a large down payment
Some home buying programs enable you to buy with as little as 5 percent down, but we strongly recommend that you should arrange for a large down payment, particularly when you are buying with owner financing.
A large down payment will make your monthly instalments affordable.
In an owner financing arrangement, the seller or an investor (when you buy with Shop Owner Finance) extends financing to you. If your down payment is 15 percent or more, the seller or the investor will feel confident about assuming the role of a lender. It will show that you are committed and will be able to keep up with your monthly payments.
We discussed how to arrange a large down payment in another article.
When you are not committed to homeownership
Many people feel under pressure to buy a home because they want to start a family or meet expectations of their parents and friends.
As already mentioned, buying a home is a big commitment. You should be financially and emotionally ready to take care of your homeownership commitments.
We believe that it's always better to invest in a home than to waste money on rent, particularly when the housing markets in the U.S. are booming. You will build equity as your home appreciates in value. Homeownership will bring stability in your life and you will feel more confident about starting a family.
We also believe that not being able to qualify for a conventional mortgage shouldn't dissuade you from buying a home. Bad credit is not the only reason your mortgage application can be rejected by conventional lenders. In a recent article, we discussed several other reasons for mortgage denial.
When helping our clients buy with owner financing, we always determine whether they are committed to homeownership and have the right attitude. It's for this reason we insist that our clients should undertake a training program to understand their obligations as a homebuyer.
In conclusion
You should always proceed with caution when taking out a home loan.
Even when you are buying with a conventional mortgage, it makes sense to arrange for large down payment. If your down payment is less than 20 percent, you will need to pay for private mortgage insurance (PMI) on top of your monthly instalments.
You should also ensure that you can comfortably afford your monthly payments.
Here at Shop Owner Finance, we teach our clients how to buy any home with owner financing in Houston TX. Explore homes in Houston by going through listings below and set an appointment with us today.