What is the Mortgage Pre-approval Process in Houston & How does it Affect Self-Employed Home Buyers?
Posted by Rosa Diaz on Friday, October 29, 2021 at 3:08 PM
By Rosa Diaz / October 29, 2021
Comment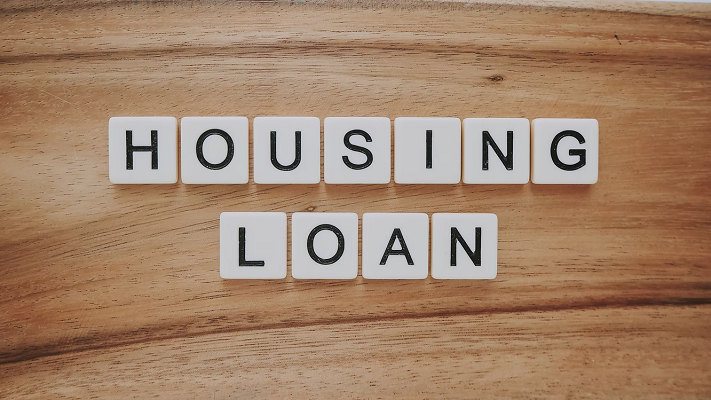 Nothing beats the fun and excitement of being on the market for a new home, but before browsing for an open house, serious homebuyers need to start the journey from a lender's desk. Why? Because most, if not all, sellers require a pre-approval letter amongst other documents for financing negotiations to commence.
As you may know, Houston is becoming one of the most popular housing markets in the country for a myriad of reasons with affordability being one of them. Like in most states, pre-approval is one of the crucial steps homebuyers need to take in order to establish credibility among lenders. If you're looking to buy a home in the Greater Houston area or anywhere in Texas for that matter, this guide will help you learn about the pre-approval process and how it affects self-employed homebuyers.
What's Mortgage Pre-Approval and Why Do You Need It?
It's a document stating how much money you can borrow, how much you're due every month, and how much your interest rates will be. It's usually based on a lending firm's review of income (revenues in the case of self-employed homebuyers), credit history, assets, and debt. Just to be clear, mortgage pre-approvals are not a promise or guarantee that you'll get the loan for the home you're eyeing for. It's simply a letter that informs sellers that you already have a lender and that lender is willing to work with you.
For those struggling with mortgage pre-approvals, our third-party owner financing program can help you quickstart your home buying journey. Our team of licensed Realtors can help self-employed professionals buy the home of their choice with help of investors in a unique owner financing arrangement. This method allows you to buy any single-family home of your choice (in a loanable condition) that is listed for sale on the market. Fixed monthly payments, no balloon payments, and pre-payment penalties are some other features that suit the situation of aspiring buyers who can't qualify due to poor credit, foreign nationality, bankruptcy, divorce or any other reason. Search for home using the form below and jumpstart your home buying journey.
So, what is the Pre-Approval Process in Houston?
The pre-approval process in Houston initially involves the presentation of the following documents:
Proof of Income
Proof of Assets
Credit History/Report
Identification
Debt-to-Income Ratio
Once you got everything prepped and ready, here's how Houston lending firms pre-approve mortgages for aspiring homebuyers:
Credit-Checks
Lenders would ask a series of questions (usually written in a form) to evaluate a homebuyer's eligibility for a loan. This phase seeks to verify three things:
Information about the homebuyer
The property to be purchased
Income and assets
The purpose of which is to find or formulate a more accurate home loan package based on the borrower's finances.
Mortgage Planning
After a careful review of the borrower's finances, lenders would provide the approved loan amount along with the recommended types of mortgages available as well as the down payments, monthly dues, and interest. This allows borrowers to choose what type of financial plans works for their needs, preferences, or budget.
Get Pre-Approved
Lending firms determine if borrowers are qualified for their chosen mortgage option and notifies them through a Pre-Approval Letter. While it may not guarantee homeownership 100%, it's a key document most realtors look for before showing any properties available for sale. It also helps soften negotiations with sellers by establishing the you won't have any financing issues for the price range you're offering.
How does this Process Affect Self-Employed Homebuyers?
Contrary to popular notion, self-employed borrowers are held to the same lending standards as regular wage borrowers. The mortgage process itself, however, is a different story because banks and other financial firms will need to consider the stability and viability of your business along with your income, since revenues are not consistent and/or regular.
This is not a form of discrimination, though. Lenders are generally concerned about an applicant's ability to repay the loan. This concern covers both W-2 employees and self-employed people alike. In particular, they're looking to see if your income or source of revenue is sufficient enough to pay for the mortgage, that it's sustainable enough to do so, and that a borrower has a good credit standing or an established track record of repaying debt.
This adds an extra hurdle for self-employed borrowers since they need to prove their business stability through more documentation. For freelancers or service contractors, it may come in a different document that indicates work, payments and activity supporting business operations (a business website, for example). Ashley Moore, community lending manager of noted financial firm, JP Morgan Chase, explains that lenders, regardless of size need to take such pre-cautions because every self-employed borrower belongs to a different industry or economic sector and may qualify in their own unique way. As such, they also need to be looked at differently.
How the Recent Economic Backlash Affects Self-employed Borrowers?
About two years ago, lender standards as set by The Federal National Mortgage Association (Fannie Mae) and the Federal Home Loan Mortgage Corporation (Freddie Mac) required at least two years of self-employment income to approve borrowers. Back then, a year's tenure of self-employment could be granted approval other certain criteria were such as previous self-employment experience with comparable of higher income.
Both the government-backed mortgage institutions, however, have set new standards that most lenders are compelled to follow. These new requirements would require additional paperwork (audited profit-and-loss statement or an unaudited profit-and-loss statement with 2 months-worth of business account statements) which, in turn, would prolong the process for self-employed borrowers.
As you already know with third-party owner financing, you can buy any single-family home of your choice. Below are some of the home listings in Houston that you might find interesting enough to browse. Get in touch with us if you want to buy a home with the help of a licensed Realtor.
Disclaimer: Shop Owner Finance/ TL Global is not a lender. We are a real estate training agency. The Content is for informational purposes only, you should not construe any such information or other material as legal, tax, investment, financial, or other advice.