Waller County TX rent-to-own & owner-financed homes with no credit check
Posted by Alexander Burlat on Thursday, October 3, 2019 at 5:41 PM
By Alexander Burlat / October 3, 2019
Comment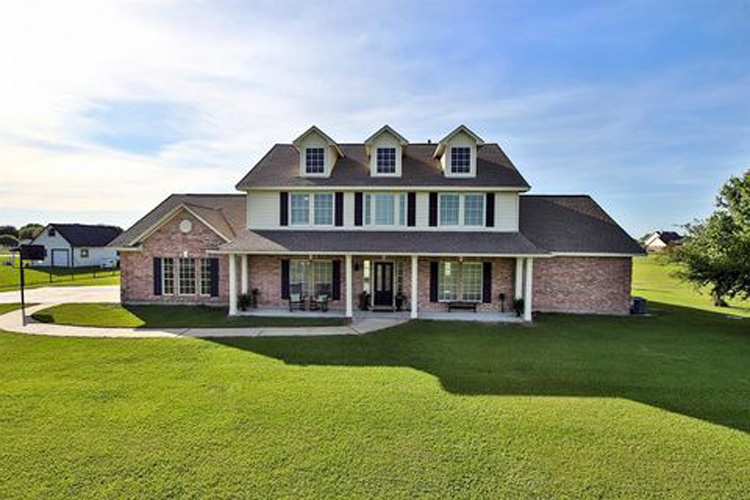 If you like laidback and quiet suburban life, you would love living in Waller County. Consisting of eight cities, Waller County TX is home to nearly 55,000 residents. Waller County features many affluent neighborhoods. The median home price is about $300,000. A wide selection of homes, master-planned neighborhoods, diverse community, top-rated schools and easy access to Houston metropolitan area are some of the reasons why Waller County is a popular choice for families and individuals alike.
If you are struggling with credit, we can help you learn how to buy any Waller County home you want with no credit check or income verification. Explore the Waller County home listings below and get in touch with us today to know how owner financing makes this possible:
Why buy a rent-to-own or owner-financed home in Waller County TX
Buying a rent-to-own or owner-financed home in Waller County with bad credit could be a wise decision depending on your individual circumstances, home buying budget, and requirements.
Here are some of the reasons you should consider buying a home in Waller County neighborhoods:
Good quality schools
Waller County is home to some top-rated schools. Woodcreek Junior High School is one of the best middle schools in Texas. There are 22 public, private and charter schools in the county.
Elementary Schools
Katy Elementary School
Fields Store Elementary School
Evelyn Turlington Elementary School
I T Holleman Elementary School
Middle Schools
Woodcreek J High School
Katy J High School
Schultz J High School
Waller J High School
High Schools
Katy High School
Waller High School
Royal High School
Diverse community
Waller County cities feature a diverse community. People from all kinds of racial, ethnic, and religious backgrounds call Waller County their home. According to the United States Census Bureau, nearly 15 percent of residents are foreign-born. A high ratio of owner-occupied properties helps you develop social ties quickly and become part of the community after you move into the area. Most neighborhoods are family-friendly.
Rural vibe
If you are looking for a quiet place away from all the hustle and bustle of Houston, you should definitely consider buying a home in Waller County. Houston is easily accessible, but Waller County neighborhoods have maintained their rural vibe.
Popular Cities in Waller County
Hempstead
A very welcoming city 50 miles west of downtown Houston, Hempstead serves as Waller's County Seat. It offers an abundance of open green spaces as well as a plethora of dining choices from authentic Italian to good old-fashioned Texas barbecue
Brookshire
About 30 miles west of downtown is the small but friendly city of Brookshire. It's attractive to families and urban professionals because of the low cost of living. Although it's practically a stone's throw away from H-Town's vibrant business, cultural, and sports centers, Brookshire continues to maintain its quiet, rural vibe.
Prairie View
This city in the northern end of Waller is a dynamic college town focused on recreational, educational, historical, and tourism-related enterprises. Prairie View's small-town feel is in the midst of a transition with a shopping strip, leisure center, bowling alley, and other development projects underway.
Other Areas to Buy Owner-Financed Homes in Waller County
Cities
| | | |
| --- | --- | --- |
| Katy (Shared with Harris and Fort Bend) | Pattison | Waller (Shared with Harris County) |
Towns and Communities
| | |
| --- | --- |
| Pine Island | Second Corinth |
| Fields Store | Shiloh |
| Monaville | |
Weller County real estate market trends
If you are buying a home in any of the Waller County cities, you should take into consideration the long-term financial implications of your decision particularly if you are a credit-challenged home buyer.
Waller County offers a wide selection of homes. You will find about 200 residential properties listed for sale most weeks here. It means that you will have a lot of options and find a home as per your budget and needs.
Waller County's housing market is currently not very competitive. It means that you won't most likely face competition from other buyers when submitting an offer on a home here. It becomes very advantageous for credit-challenged home buyers because the home sellers would be more willing to accept alternative financing options such as rent-to-own or owner financing.
How to buy a rent-to-own or owner-financed home in Waller County TX with no credit check
While a large number of homes are listed for sale in Waller County every week, the harsh reality is that only a handful of them are offered alternative financing arrangements such as rent-to-own or owner financing. It means that you may struggle to find a home that is within your budget and at the same time meets your requirement.
Here at Shop Owner Finance, we help credit-challenged individuals and families to learn how to buy any Waller County home with owner financing. You can owner-finance any home you want.
Interested in learning more? Get in touch with us today!