USDA Loans and How You Could Buy a Home with It
Posted by Alexander Burlat on Monday, December 13, 2021 at 3:35 PM
By Alexander Burlat / December 13, 2021
Comment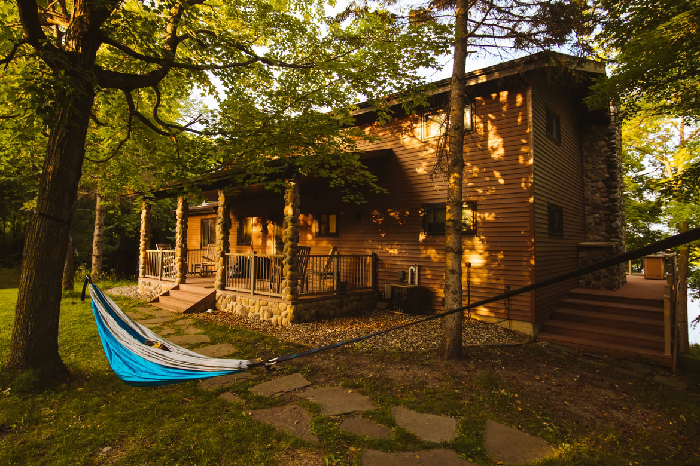 When you think government-backed loans, the first two things that come to mind are the Federal Housing Association (FHA) and if you've served in the armed forces, Veterans Affairs loans. The fact that the U.S. Department of Agriculture could provide financial assistance to help you achieve that dream home hardly comes to mind. For those unaware, the USDA is a firm believer in the idea that rural development is fruitful for developing communities while contributing to better quality of life. Like it's two other federal home loan counterparts, it has laid down guideline for borrowers and this guide will show you what you need to know about USDA loans to ensure you get the best terms, should you choose to apply for it.
Homebuyers have access to friendlier mortgage options but there are still those unable to qualify for different reasons or situations. Our real estate training program helps aspiring homebuyers learn how to leverage owner financing as an alternative to get the home of their choice anywhere in Houston. Third-party owner financing offers a 30-year amortization with reasonable interests. Monthly payments are also reported to major credit bureaus to help you rebuild credit and increase credit scores to qualify for a conventional mortgage over time. Explore the Houston housing market by filling out the MLS form below and let us know if you find a home in your budget and desired location. We will get you on your home buying journey in no time.
What's a USDA Loan
It's a mortgage program offered by The United States' Department of Agriculture (USDA) to mid-to-income borrowers in rural and suburban areas who are unable to qualify for a conventional mortgage. The purpose of which, is not simply to assist aspiring homebuyers, but to help them improve their unsafe and unhealthy living conditions by acquiring a residential property equipped with modern facilities and sufficient space. The USDA allows borrowers to qualify in two different ways but it would depend on the borrower's financial situation.
The Two Types of USDA Loans
The mortgages offered by the USDA, while both offer 0% down payment and exclusivity to rural areas, are quite distinct from one another and here's how they work:
Guaranteed USDA Loan
The more common of the two types of USDA Loan, borrowers who applied for a mortgage through a bank or conventional lender will have 90% of the mortgage amount guaranteed by the USDA. This larger makes it possible for a lot of homebuyers to get approval for a 30-year loan with fixed rates and no down payment. Borrowers, however need to pay 0.35% of the loan amount as an annual fee as well as a loan guarantee fee that's 1% of the total amount borrowed.
Guaranteed mortgages can be used for construction, repairs, renovation, and/or relocation of a primary residence.
Direct USDA Loan
As the term suggests, Direct USDA Loans are issued directly by the agency and not through a commercial bank or lender. It's meant to subsidize borrowers and reduce their mortgage payments for a short period of time. Depending on the area, eligibility for this type of loan is subject to the borrower's applicable income limit as well as their ability and willingness to repay the mortgage on a monthly basis, among other legal requirements.
The current interest rate for Single-Family Direct Loans sits at 2.5% payment subsidies can reduce it down to 1%.
Mortgages can be challenging encounter especially if you haven't decided on where you want to live yet. But you can narrow down your search for the perfect home with these available properties.
The Bottom Line
Like conventional mortgages and its popular government-backed counterparts, USDA loans have a pre-set qualifications for borrowers to be eligible. The requirements are more lenient and the terms gear towards helping aspiring borrowers get a home of their choice with as little challenge as possible.
It's association with the Agriculture Department may seem to keep it exclusive to farmers or ranchers, but eligibility simply boils down to location and income. If you don't mind or if you actually prefer to live a little further away from busy cities & metros, then realizing your dream of homeownership may present little-to-no challenges.
Disclaimer: Shop Owner Finance/ TL Global is not a lender. We are a real estate training agency. The Content is for informational purposes only, you should not construe any such information or other material as legal, tax, investment, financial, or other advice.