Tomball TX rent-to-own and owner finance homes with no credit check
Posted by Alexander Burlat on Thursday, October 24, 2019 at 8:50 AM
By Alexander Burlat / October 24, 2019
Comment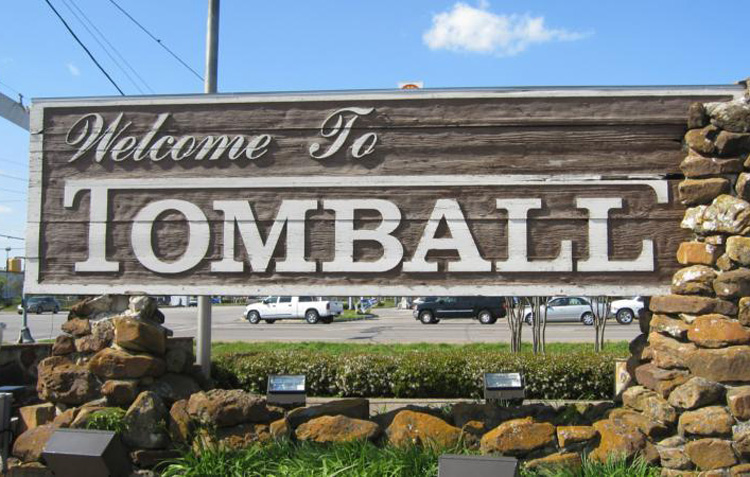 With a diverse community of over 11,500 residents, Tomball TX is an affordable housing market near Houston. The median listing price is under $300,000, making it easier for credit-challenged home buyers to buy a home here. Other features that make this Harris county city a desirable destination for prospective home buyers include top-rated schools, a close-knit community, a wide range of home buying options and green spaces. Tomball is a quiet and peaceful residential area, a perfect destination for families and individuals alike.
If you are planning to buy a rent-to-own or owner-finance home in Tomball TX, we can help you learn how to buy any home you want here regardless of your credit situation. Explore the Tomball home listings below and get in touch with us by filling out the form on the property listing page.
Why to buy a rent-to-own or owner-financed home in Tomball
A walk around the neighborhoods is all you need to understand why Tomball TX is so popular among families and individuals looking to buy a home near Houston. This master-planned community offers many advantages to home buyers. Here are a few of them:
Excellent amenities
Tomball is primarily a residential area with a lot of options for outdoor recreational activities. Whether you are a golf enthusiast or simply want to go out for shopping, Tomball features many popular places to keep you entertained. They include Tomball Country Club, Burroughs Park, Tomball Town Center, Tomball Marketplace, or Tomball Parkway Plaza.
Despite the fact that Tomball is small town, you will have access to all kinds of facilities and amenities within a walking distance such as community pools, parks, playgrounds, restaurants, shopping malls, diners, bars and coffee shops.
Quality of life
Unlike many other Houston suburbs, you don't need to rely on a car to run errands in Tomball TX. The tree-lined wide streets and a lot of green spaces make a walk through Tomball TX neighborhoods a pleasant experience for local residents.
Tomball TX features a small-town feel where you can enjoy relaxed lifestyle without having to missing out on any urban amenities.
Close-knit community
Over 90% of homes in Tomball are owner-occupied. A high ratio of owner-occupied residential properties suggest that Tomball residents have close social ties. Community events are organized on a regular basis, giving you opportunities to be part of the community quickly after buying a home here.
Tomball also features a diverse community. Drawn by affordable prices and close proximity to major employment centers of Houston, people from different parts of the world have moved here and now call Tomball their home. It means that you will find it easier to develop social ties in Tomball regardless of your racial, ethical and religious background.
Top-rated schools
When it comes to schools, Tomball is definitely one of the best suburbs near Houston. There are over 40 elementary, middle and high schools in this community. Most homes in Tomball are zoned to Tomball Independent School District.
Here are some of the most popular public schools in Tomball:
Elementary Schools
Swenke Elementary School
Frank Elementary School
Keith Elementary School
Lakewood Elementary School
Willow Creek Elementary School
Canyon Pointe Elementary School
Creekview Elementary School
Middle Schools
Dr Cheryl Corbett Salyards
Creekside Park J High School
Willow Wood J High School
Northpointe Intermediate School
Tomball Intermediate School
High Schools
Tomball Memorial High School
Klein Oak High School
Tomball High School
You can easily find rent-to-own or owner finance homes near these schools.
Tomball real estate market trends
Since we recommend that you arrange for a reasonably large down payment when buying a Tomball TX home with owner finance or rent-to-own financing arrangement (anywhere between 15% and 20%), it makes sense to know what a home will cost you here.
Tomball features many gated communities where you can easily find a single-family home for less than $300,000. The home prices begin from $200,000 and may go up to $1 million. Most single-family homes sit on large lots.
You will find about 1000 homes listed for sale in Tomball most weeks. Currently the market is not very competitive.
How to buy a rent-to-own or owner-finance home with bad credit in Tomball
Since Tomball is a buyer's market currently, it is extremely easy to find a home listed for sale with owner financing here.
In owner program, we help you learn how to buy any Tomball home you want – even a brand new home - with owner financing.
Get in touch with us today to learn more!