Thrall, TX Owner-Financed & Rent-to-Own Homes with No Credit Check
Posted by Jhon Ford Cordova on Tuesday, March 22, 2022 at 11:35 AM
By Jhon Ford Cordova / March 22, 2022
Comment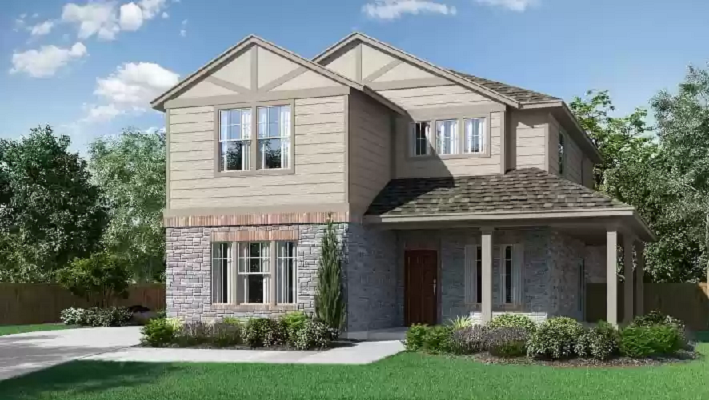 Living in a big city has its many perks with convenience being the most desirable ones. But the simple, laid-back, and slower-paced style of countryside living has its unique appeal several people find irresistible. The city of Thrall features everything that people love about living in the countryside. It's a little distant from the bustling streets of Round Rock and even more from downtown Austin and Georgetown, but locals here just love the peace and quiet while not having to give up on urban amenities. The residents enjoy open spaces and lush surroundings sprawling with grass. But the biggest draw for homebuyers shopping around the Thrall area is the lower cost of living, which has been reported as 7% lower than the national average. The median listing price is $300,000. For this price, you can get a spacious home sitting on a large lot with beautiful landscaping.
While mortgages remain the most common way to finance home buying, not everyone gets to meet the stringent requirements lenders have. If you're looking to get the home of your choice like a bank-approved homebuyer, a third-party owner-financing in Thrall and the rest of the 76578 and 76754 zip code areas can help you. This arrangement offers the same benefits a conventional loan would, the only difference is that it requires no credit or income verifications.
This guide will help you learn how to leverage owner-financing to buy the home of your choice regardless of your credit situation.
Why Buy an Owner-financed Home in Thrall, TX (76578, 76754)?
Here are a few reasons why you should consider buying a home in Thrall:
Thrall is considered an affordable housing market in the Greater Austin Area with a median listing home price of $300,000.
Being a bit distant from the city means Thrall is most pollution-free, meaning residents enjoy the fresh air.
Thrall maintains a strong sense of community alive with a calendar full of events that allows newcomers to develop social ties quickly.
The city's cost of living is reported 7% lower than that of the nationwide average.
Downtown Round Rock is 20 miles away and it usually takes half an hour to get to one of Central Texas' major business and commercial hubs.
Thrall is home to three public schools: Thrall Elementary, Thrall Middle, and Thrall High.
How to Buy an Owner-financed Home in Thrall, TX (76578, 76754)
The Thrall housing market, as previously mentioned is one of the most affordable residential destinations in Central Texas. Not every buyer homebuyer, however, has the stellar credit background to get approved for a conventional loan. If ever you find yourself struggling with loan approvals, a third-party owner-financing can help you buy any home of your choice that is listed for sale here with no credit or income verification. It also offers a 30-year amortization period and an opportunity to refinance through a conventional lender any time you want without worrying about pre-payment penalties.
Interested in learning more? Set an appointment with us today!