3 important things to consider when buying a home with owner financing in Houston TX
Posted by Alexander Burlat on Thursday, December 27, 2018 at 4:22 PM
By Alexander Burlat / December 27, 2018
Comment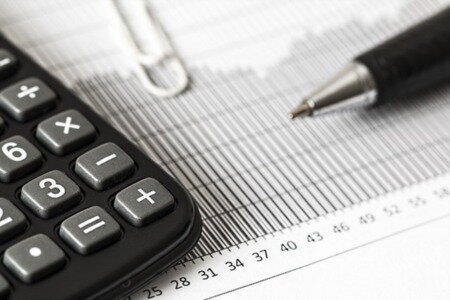 If you are struggling with credit, you will find it extremely difficult to buy a home with a conventional mortgage. In that case, you should definitely explore owner financing as it enables you to buy with no credit check or income verification. Since owner financing is not very commonplace in real estate transactions, most buyers don't know what they are getting into when they negotiate owner financing terms with sellers.

While owner financing gives you an opportunity to buy your dream home with no credit check or income verification, here are a few important things you should keep in mind:
A large down payment
At Shop Owner Finance, we strongly recommend that you arrange for a large down payment when buying a home with owner financing in Houston TX.

Most of our clients put anywhere between 15% and 20% down. The reason we recommend a large down payment is that it will bring down your monthly installment amount substantially. It will help you keep up with your payments. The timely payments will improve your credit score and enable you to refinance with a conventional mortgage in the future.

If you default on your owner financing payments, your credit will get further damaged. Your chances of buying a home or taking out any kind of a loan in the future will be almost negligible.

The seller will feel more confident about owner financing the home to you if you put a large amount of money down. A large down payment will demonstrate that you are financially disciplined.
Buy a home that meets your expectations
Usually not all sellers want to sell with owner financing. When you are in the Houston market looking for an owner-financed home, you will realize that your options are limited. Read this article to know how to find an owner-financed home in Houston easily.

It's important not to feel under pressure and buy a home that doesn't meet your expectations. It's going to be the biggest purchase of your life. Make sure you don't regret your decision.

Here at Shop Owner Finance, we help credit-challenged people buy any home they want with owner financing.

Our real estate brokerage teams up with investors who buy your dream home from the seller in the traditional way and then owner finance it to you. You make monthly payments to the investor, rather than the seller.
Pay attention to owner financing terms
Owner financing agreements are highly customizable. You and the seller can negotiate and customize the terms to a great extent.

You should pay close attention to the financing terms when buying a home with owner financing in Houston TX. The standard practice is that you may be asked to make a balloon payment after a fixed number of years. There may be pre-payment penalties.

Make sure that you are comfortable with these terms. Our real estate brokerage services help you buy a home with flexible owner financing terms. You can refinance with a conventional lender any time you want. You don't need to worry about balloon payments.
Conclusion
Paying close attention to financing terms, finding an owner-financed home that you actually like and arranging for a large payment are some of the most important things you should keep in mind.

We have helped many credit-challenged people buy their dream homes. Want to know more about our real estate brokerage service? Visit our FAQ page or Testimonial page. Click here to get in touch with us today! Click here to start the search for your dream home.