These are the Parties You'll Interact with on Your Homebuying Journey
Posted by Rosa Diaz on Monday, December 13, 2021 at 4:22 AM
By Rosa Diaz / December 13, 2021
Comment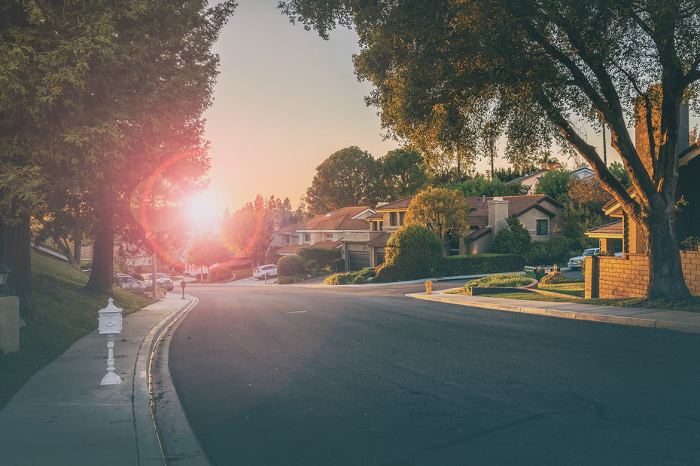 Homebuyers, especially first-timers, often limit their expectations to lenders and real estate agents as they pursue their dream house. But there's more to the home buying process than just agents, loan officers, and paperwork. Most get surprised to know there are many different players involved in the whole process. This guide introduces you to these players.
Getting that dream home can be a complex journey especially for first-timers and the self-employed. Our real estate training program can help you learn about owner financing and how to leverage it to get the home of your choice in Houston or anywhere in Texas. The third-party owner financing program allows homebuyers to get a 30-year amortization period and make fixed monthly payments with reasonable interest rates. It also gives the flexibility to re-finance through a conventional lender without pre-payment penalties. Explore the Houston housing market by filling out the MLS form below and let us know if you find a home in your budget and desired location. We will get you on your home buying journey in no time.
Main Parties to a Mortgage
Unless you have a large amount of cash to fund your purchase, you'll want to start the homebuying journey by getting preapproved for a mortgage. Here are the two main parties involved in a mortgage:
Parties Involved in the Homebuying Process
Mortgage and the home buying process itself are a bit different for everyone but generally, these are the people who you'd likely be interacting with:
Real Estate Agent
Likely the most important person throughout the duration of your home buying journey, the real estate agent you'll be working with should serve as a source of information who will help you find the right home at the most reasonable price. Typically, real estate agents have a strong familiarity of the area on a neighborhood level and will negotiate for the best offer on your behalf based on a balance between your needs, budget, and preference.
Listing Agent
These people represent the other end of the homebuying spectrum, the seller. While your real estate agent works to help you find the most bang for your buck home-wise, listing agents would do the same for the party selling the house. When you make an offer, the listing agent will work with your real estate representative to negotiate a fair deal (factoring in other considerations such as post-inspection and repair request negotiations). They often do not get to face the homebuyer but they're definitely one of the key figures in finding the perfect home.
Insurance Company
Those on a budget would wonder why is it necessary to meet with insurance companies when buying a home. But your home will be one of, if not, your most valuable asset so you may want to take the extra caution finding one to keep your home safe from disasters. Depending on the neighborhood you choose, there are insurance packages that also cover natural calamities such as rains, hurricanes, or floods so you may opt to compare rates based on these factors.
Appraiser/Home Inspector
Most lenders, since they'll be helping finance your home, would want to confirm the value of the property before closing so they would include appraisal as part of the requirements. It's an added precaution for both the lender and borrower as it seeks to ensure that the property being financed measures up to the value being declared. Borrowers can also hire a home inspection company to point out any problems the property may have.
Both physically inspect the entire property to evaluate its condition and overall value before presenting their findings. For property appraisers, the assessment may result in lesser value than the one declared. For such cases, real estate agents may negotiate the price with the listing agent or the borrower might opt to look for another property if a new deal hasn't been finalized.
Real Estate Lawyer
As you near the closing process, real estate lawyers will protect you by ensuring you're not making a fraudulent purchase. They handle all the legal paperwork while providing the necessary information to push through with the home purchase. In some cases, they'll handle the title search to be sure that there are no liens against the property you wish to own. It's not a requirement in the state of Texas but they can provide additional legal protection for your purchase.
Tax Advisor
Real estate agents and, to a certain extent, your lawyer can help clarify a few questions you may have about taxes. But consulting a tax advisor would be more prudent to in case a homebuyer wants to:
Verify any tax implications in case 401(k) withdrawals are done to cover for down payment
Using business funds for a down payment
Purchasing your residence using gifted funds
A CPA for your personal or business taxes would be a great start, but you can always ask your real estate agent for any trustworthy recommendations.
Notary Signing Agent
This person would serve as a witness during the signing phase of your closing documents. They make sure that home buyers are aware of the documents being signed and make it legal by adding their dry seal, signature, and notary license for the state's formal recording. Homebuyers may not think of them right away, but they'll come in handy during the closing stages of the buying process.
Apart from the financial aspect, you also need to learn how to navigate through the complex geographical aspect of homebuying, and doing both can be a challenge. If you're in the market for a new home in Houston, you can narrow down your search for the perfect home with these available properties.
Disclaimer: Shop Owner Finance/ TL Global is not a lender. We are a real estate training agency. The Content is for informational purposes only, you should not construe any such information or other material as legal, tax, investment, financial, or other advice.