The Woodlands TX rent –to-own and owner financed homes: Complete guide
Posted by Alexander Burlat on Saturday, June 22, 2019 at 11:43 AM
By Alexander Burlat / June 22, 2019
Comment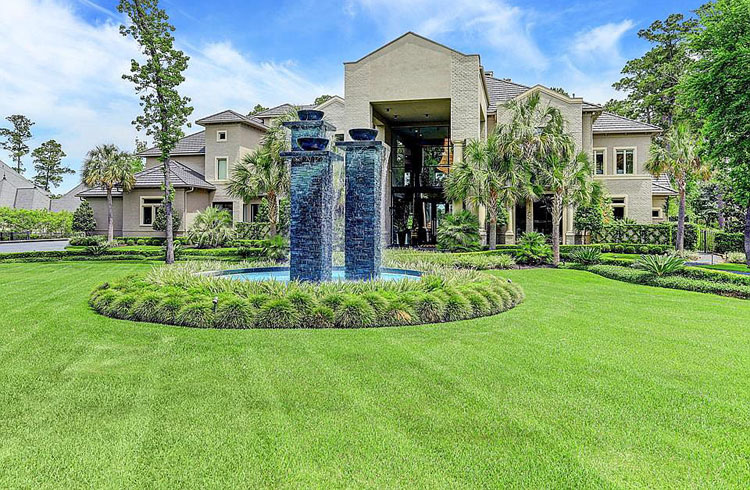 If you are looking to buy your dream home in a master-planned community near Houston, The Woodlands TX neighborhoods should definitely be on your priority list. It is one of the most sought-after and hottest property markets in Texas. Nearly 150 parks, entertainment centers and malls, hike and bike trails with breathtaking views and top-rated school districts are some of the features that draw families and professionals to this township. The property prices have been rising for the past few years, but given the abundance of amenities The Woodlands homes can still be considered affordable.
If you are struggling with credit, you can buy a rent-to-own or owner financed home in The Woodlands without any credit check or income verification. While we will discuss a lot of things about The Woodlands neighborhoods and real estate markets in this guide, you can start your home buying journey right away by exploring the Woodlands home listings below. We will help you learn how you can buy any home with alternative financing options if you can't obtain a conventional mortgage.
Where to buy rent-own and owner financed homes in the Woodlands TX
The Woodlands population has grown exponentially since it was established in 1974. The population now stands at more than 100,000 people. It is estimated that by 2020, the city will have more than 45,000 homes.
Easy availability of land is one of the factors fueling The Woodlands TX housing market. While most other suburbs near Houston are saturated, there is enough land in The Woodlands for building new communities and accommodating the continuous influx of families and individuals settling down in the township. There are about 32,000 homes spread across 27,000 acres.
The median home prices hover around $340,000.
Most Popular Woodlands Neighborhoods for Owner-Financed Homes
The Village of Grogan's Mill
Featuring the finest recreational facilities in one of Houston's most renowned suburbs, The Village of Grogan's Mill is home to twelve community parks with a host of amenities including two world-class golf courses. It also has access to Houston's top amenities with the George Bush Intercontinental Airport just less than an hour away.
Sterling Ridge
The more recently-established Sterling Ridge showcases a more diverse housing market with broad options of properties in different designs and price points. Like its neighbors in The Woodlands, this community offers no shortage of amenities including dining establishments as well as its own shopping mall and world-renowned golf courses.
Alden Bridge
Residents of Alden Bridge enjoy the best of suburban living with beautifully-designed homes with a beautiful view of the Bear Branch Reservoir. Locals get to enjoy a host of amenities in and around the area including fields for three different kinds of sports, a skate park, pish pond, butterfly garden, and picnic groves among others.
Other Areas to Buy Owner-Financed Homes in The Woodlands
| | |
| --- | --- |
| Cochran's Crossing | Creekside Park |
| Indian Springs | Panther Creek |
| College Park | Benders Landing |
| Creekside Park West | Del Webb |
| East Shore Landing | Lakes at Creekside |
| Timarron Lakes in Creekside Park West | |
If you want to live in a neighborhood with amenities such as golf courses, tracks and trails, parks, and health clubs, you should consider buying in Sterling Ridge, Creekside Park, or Alden Bridge.
If the proximity to downtown Houston is an important factor in your home buying decision, you should consider buying in Cochran's Crossing, Grogan's Mill, or Sterling Ridge.
Indian Springs, Panther Creek, Cochran's Crossing, and Sterling Ridge are some of the hottest neighborhoods in the Woodlands with good prospects of appreciation in property values. It means that you will likely get a good return on your investment.
Why to buy a home in The Woodlands TX
The Woodlands has enjoyed robust economic growth since it was founded in 1974. Despite being a newly developed township that is governed by a local board of directors, The Woodlands has become the fifth-fastest growing metropolitan area in the county. It is easy to find a job here causing a lot of professionals to migrate with families. The rate of migration is directly tied to the demand and supply of homes in any real estate market. It means that the home prices will continue to rise in The Woodlands. Your decision to buy a home in The Woodlands may prove a great financial move in the long run.
Another great advantage of buying in this township is that it is perfect for families. Easy access to top-notch medical and health facilities, an abundance of recreational activities, and top-rated public and private schools make it a perfect place to raise kids. The Woodlands homes are zoned to Conroe Independent School District.
As already mentioned, The Woodlands consists of eight different villages. You would love the community spirit here. Community events that are organized frequently will help develop a strong bond in the community.
Since it is necessary for residents to get approval from a Residential Design Review Committee before undertaking any major construction or alteration, the homes in every community have a unique characteristic in The Woodlands. It has ensured that commercial and residential development happens in a planned and disciplined manner. It is for this reason that The Woodlands enjoy a lot of green space in almost all its neighborhoods.
Why to buy a home with owner financing in The Woodlands
You'd want to buy an owner-financed home in The Woodlands if you can't obtain a conventional mortgage due to credit challenges.
In our program, we help credit-challenged homebuyers learn how they can buy any Woodlands home with owner financing.
When compared to rent-to-own, owner financing is a far better alternative to a conventional mortgage. You not only get the property's title transferred in your name on the closing day but also commit to terms more or less similar to a conventional mortgage. It means that you can:
Buy any home you want in the Woodlands - even a brand new one,
Pay off your loan in 30 years,
Refinance any time you want
Pay no prepayment penalties
Buy without credit checks or income verifications.
You don't get to own a rent-to-own home immediately. You live in it for a specific number of years and then have the option of buying it at the end of the lease period. The biggest disadvantage is that most Woodlands homeowners don't sell their homes in a rent-to-own arrangement. You may not like any of the homes up for sale with a rent-to-own option. It means that you may end up making compromises and buying a home that doesn't fit your budget and needs in the first place. On the other hand, we at Shop Owner Finance help you learn how you can buy any home you want with owner financing.
An important thing to consider when buying a home with owner financing in The Woodlands is that you should carefully go through the legal and financial terms you are committing to. Owner financing contracts are customizable.
If you want to learn how you can get owner financing with the best terms on any home, get in touch with us today.