The ultimate guide to buying a home with bad credit in Houston TX
Posted by Alexander Burlat on Friday, May 3, 2019 at 11:22 AM
By Alexander Burlat / May 3, 2019
Comment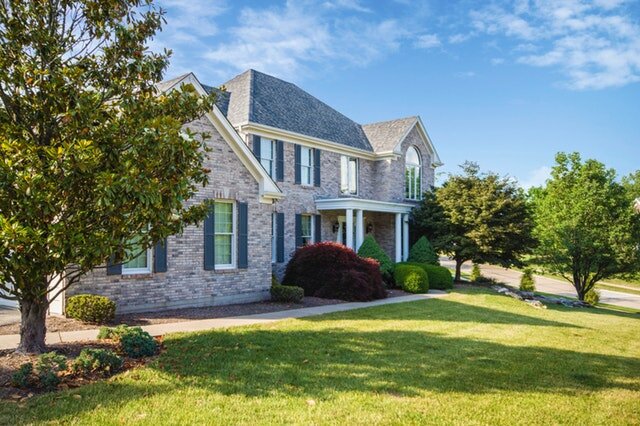 We at Shop Owner Finance help many credit-challenged individuals and families buy any home they want in Houston or anywhere in Texas with owner financing. When we look at their home buying journey, we notice a clear pattern. They have bad credit and before starting their search for a home, they try to find out where they can get bad credit property loans. "Can I buy a home with bad credit?" – is one of the questions we are frequently asked by people struggling with credit.
The answer to this question is quite obvious – yes, it is absolutely possible to buy a home with bad credit in Houston TX. Credit challenged home buyers have many options; however, some of these options may not align with your home buying goals. You should explore all the options, but pick the one that doesn't take advantage of your situation and offers you the best financing terms.
Before you read this article further, you can explore the Houston home listing below. We can help you buy any home you want with owner financing (irrespective of your credit situation). Alternatively, you can use our state-of-the-art property search functionality and get in touch with us by filling up the form on the property listing page (See also: Finding owner financed homes in Houston, TX: Complete guide). A qualified realtor from Shop Owner Finance will get in touch with you and guide you through the home buying process at no additional cost to you:
Ways to buy a home with bad credit
As already mentioned, poor credit shouldn't prevent you from realizing your homeownership dream. Let's explore some ways to buy a home with bad credit in Houston TX:
Explore unconventional financing options
Most home buyers finance their home purchase with a conventional mortgage i.e. banks. However, the banks require borrowers to have a good credit score. If your credit score is not good enough, your mortgage application will be rejected. In this situation, you should explore unconventional financing options.
Owner financing
Owner financing is one of the most popular unconventional financing options in Houston TX. We recently wrote how owner financing works in Houston. This article explains what owner financing is and how you can buy any Houston home with this financing method. It is a completely legitimate way of buying a home with bad credit because you have the title of the property recorded in your name on closing.
Rent-to-own or lease option
Rent-to-own homes have earned a bad name because many landlords indulge in taking advantage of the tenant's bad credit situation. This option enables you to rent a home with an option to buy it at the end of the lease period. The ownership of the home is not immediately transferred to you. You run the risk of losing the option money (paid at the time of renting the home) and the entire rent amount (paid during the leases period). In a recent article, we compared rent-to-own with owner financing. (See also: Rent-to-own homes in Houston TX with no credit check: Complete guide).
Private mortgage lenders
Many private mortgage lenders provide home loans to credit challenged buyers in Houston. These lenders pay the money upfront for your home. You make monthly payments to these lenders just like you do to the conventional lenders. A private mortgage lender could be anyone – even a family member or friend. There are some downsides of taking out a loan from a private mortgage lender. You may end up paying a high interest rate and the amortization period could be short. It means you may have to repay the loan in 5-10 years. When you take out a mortgage from a conventional lender, you can
FHA loans
You can get a Federal Housing Administration (FHA) loan if your credit score is not good enough. You will however need to pay Private Mortgage Insurance (PMI) in addition to your monthly payments. While an FHA loan enables you to buy with a low credit, there are some cons of this financing program. You may not buy any home you want with an FHA-backed loan because the program has guidelines on the types of properties that the lenders will approve. Your future home will also have to be inspected by a HUD-approved appraiser. Contrary to the popular belief, FHA doesn't offer home loans. FHA insures mortgages and the lender should be FHA-approved to consider your home loan application under the program.
Important things to consider when buying a home with bad credit
In desperation to buy a home, many credit-challenged home buyers make mistakes. These mistakes prove costly as home buying is a big financial and emotional investment. In order to avoid these pitfalls, you should keep a few things in mind:
Large down payment
Since you are already in a precarious credit situation, you should try to put down as much as possible. Here at Shop Owner Finance, we recommend that you should make a down payment of 15 percent or more when exploring an unconventional mortgage program. (See also: Down payment required for buying a home).
Check your credit score
You should order a free copy of your credit score and look for any errors on it. If your credit score is low due to some error on part of the credit rating agencies or your previous lenders, you should file a dispute. In a recent article, we discussed how you can check your credit score and what steps you need to take in order to correct the errors on your report.
Beware of scams
If any financing program sounds too good to be true, it could be a red flag. It's a sign that you should watch out. You should work with qualified professionals including a real estate agent and advocate. They will help you navigate through the complicated financing process. Most unconventional financing programs including owner financing are customizable, so go through the terms specified in the contract carefully.
So these are some of the important things you should take into consideration when buying a home with bad credit in Houston or anywhere else for that matter.
Watch below a few of our clients explaining how owner financing works and how it helped them to overcome credit challenges.
Owner Financing Testimonials