The Trendiest Houston Neighborhoods
Posted by Christelle Anne Boquiron on Wednesday, December 15, 2021 at 12:09 PM
By Christelle Anne Boquiron / December 15, 2021
Comment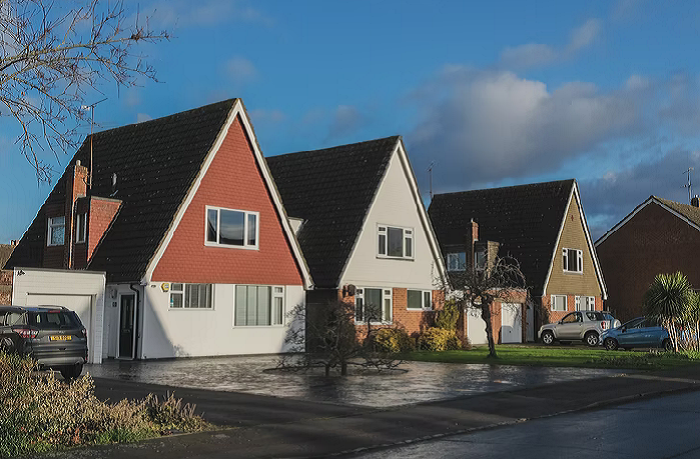 While New York and Los Angeles get a lot of attention for their art scene, little attention is paid to other cities like Houston where a number of neighborhoods that are rich in culture and art are beginning to thrive. More than the city's slew of attractive sights and spacious greens, Houston offers no shortage of places that pick the creative sensibilities of art afficionados. This guide will take you on a tour of Houston's trendiest neighborhoods.
Homebuyers can easily have their pick of neighborhoods but certain situations may challenge their eligibility. Our real estate training program helps aspiring homebuyers learn how to leverage owner financing as an alternative to get the home of their choice anywhere in Houston. Third-party owner financing offers a 30-year amortization with reasonable interests. Monthly payments are also reported to major credit bureaus to help you rebuild credit and increase credit scores to qualify for a conventional mortgage over time. Explore the Houston housing market by filling out the MLS form below and let us know if you find a home in your budget and desired location. We will get you on your home buying journey in no time.
Trendiest Neighborhoods in Houston
Museum District
Kicking things off in this list is Houston's very own Museum District. As the name implies, it's home to some of the city's finest cultural hotspots making it a paradise for art lovers and history buffs alike. Home to 19 museums including the nation's sixth-largest art museum, this hip and happening neighborhood in between Montrose and West University is beloved as well for its world-class amenities, blue-ribbon educational institutions, and culturally-immersed residences. The visual spectacle is not limited to creative expressions, though, as you'll easily find hiking trails and other open green spaces within walking distance.
River Oaks
Fancy homes and scenic views don't make River Oaks the Beverly Hills of Houston. This opulent neighborhood is home to renowned landmarks such as the River Oaks Theater that complement the vintage vibe of its residences. Aside from these attractive sites, River Oaks amps up the excitement with the recent opening of its Eponymous District, a luxurious strip akin to New York's Madison Avenue, L.A.'s Rodeo Drive, Palm Beach's Worth Avenue, as well as several other iconic shopping and fashion centers across the U.S.
Montrose
This enigma of a neighborhood displays rainbow flags that scream diversity in all shapes and forms. This loud and proud paradise for creatives expresses true blue artistry through murals adorning its cafes, hipster dives featuring some of the best local music, and art galleries highlighting the work of some of the most prominent local artists. Even Montrose's food scene flaunts culinary creativity boasting some of Bayou City's eclectic selection of dining destinations serving up a plethora of cuisines to satisfy any palate from homegrown food selections to fusion cooking.
Greenway/Upper Kirby
Located right beside River Oaks is Greenway/Upper Kirby. While it's popular among entrepreneurs because of its proximity to downtown Houston, it also maintains a distinctive vintage small-town vibe with Brit-style telephone booths in its blocks. This chic unassuming neighborhood houses some of the most exclusive shops such as Tootsie among a wide selection of other shopping and dining destinations. What makes it stand out, though, is the weekly Urban Harvest Farmer's Market, a wonderful showcase of farm-to-table produce complemented by live, unadulterated acoustic music.
Generally, the best neighborhood in Houston will boil down to a homebuyer's taste, needs, and preferences. If you're still undecided or unconvinced, you can narrow down your search for the perfect home with these available properties.
Disclaimer: Shop Owner Finance/ TL Global is not a lender. We are a real estate training agency. The Content is for informational purposes only, you should not construe any such information or other material as legal, tax, investment, financial, or other advice.