The Top Neighborhoods to Live in The Woodlands: Discover Your Perfect Community
Posted by Christelle Anne Boquiron on Sunday, July 30, 2023 at 3:00 PM
By Christelle Anne Boquiron / July 30, 2023
Comment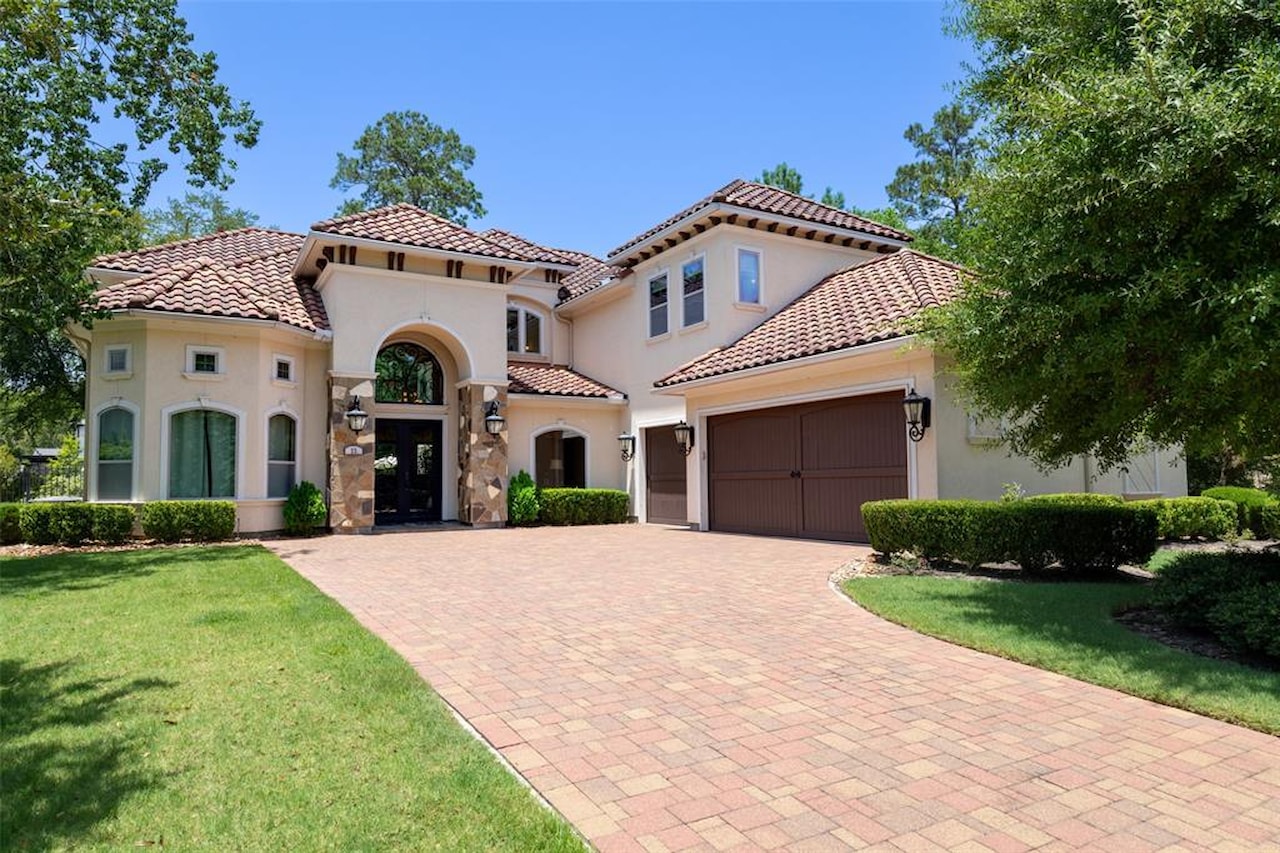 Hey there, fellow home-seekers! If you're considering a move to The Woodlands, Texas, then you've come to the right place. In this article, we'll explore the top neighborhoods in The Woodlands, each offering a unique blend of amenities, charm, and community spirit. Whether you're a young professional, a growing family, or a retiree looking for that perfect spot to settle down, we've got you covered. Let's dive in and discover your perfect community!
Exploring The Woodlands: A Gem in Texas
Before we get into the specifics of the neighborhoods, let's take a moment to appreciate what makes The Woodlands so special. Nestled in the heart of Texas, this master-planned community offers a perfect balance of urban convenience and natural beauty. With lush green spaces, top-notch schools, and a bustling town center, The Woodlands has something for everyone.
The Woodlands Village: A Community of Its Own
The Woodlands is made up of several villages, each with its own character and charm. Let's start our exploration by looking at some of the most sought-after neighborhoods within The Woodlands Village.
Creekside Park: Nature's Haven
If you're a nature enthusiast, Creekside Park might just steal your heart. Tucked away amidst forests and lakes, this neighborhood offers a tranquil retreat from the hustle and bustle. Enjoy scenic walking trails, community parks, and excellent schools. It's a paradise for families and outdoor lovers alike.
Sterling Ridge: Suburban Serenity
Seeking a peaceful suburban lifestyle? Sterling Ridge might be the perfect match. This family-friendly neighborhood boasts spacious homes, well-maintained parks, and access to top-rated schools. With an abundance of amenities and a tight-knit community, you'll feel right at home here.
The Woodlands Hills: A Growing Community
Another remarkable area within The Woodlands is The Woodlands Hills, known for its rapid growth and development. Let's explore two neighborhoods that are gaining popularity in this region.
Grand Central Park: Modern Living
Looking for contemporary living with easy access to amenities? Grand Central Park offers just that. With its stylish homes, trendy shopping areas, and recreational facilities, it caters to those who desire modern convenience without sacrificing the beauty of nature.
East Shore: Lakeside Living
For those dreaming of lakeside views and a vibrant social scene, East Shore is a must-consider option. Enjoy picturesque walks along Lake Woodlands, access to a private clubhouse, and a calendar full of community events. It's an ideal spot for those seeking an active lifestyle.
The Woodlands Amenities: More Than Just Houses
One of the biggest draws of living in The Woodlands is the abundance of amenities that cater to diverse interests and ages.
The Woodlands Waterway: Leisure and Entertainment
The Woodlands Waterway is a central hub for dining, shopping, and entertainment. Take a relaxing boat ride, dine at charming waterfront restaurants, or catch a live performance at the Cynthia Woods Mitchell Pavilion.
Rob Fleming Park: Family Fun
Families flock to Rob Fleming Park for its playgrounds, splash pad, and picnic areas. This beautiful park hosts various events and concerts, making it a gathering spot for the entire community.
The Woodlands Mall: Retail Therapy
Shopaholics will find their haven at The Woodlands Mall. This premier shopping destination houses a wide array of stores, from luxury brands to popular retailers.
Finding Your Perfect Fit: Considerations for Choosing
With so many incredible neighborhoods, finding the perfect fit may feel overwhelming. Here are some key considerations to help guide your decision-making process.
Affordability and Housing Options
Consider your budget and explore the range of housing options available in each neighborhood. From cozy apartments to spacious single-family homes, there's something for every budget.
Proximity to Work and Commute Times
Think about how far you're willing to commute to work or school. Some neighborhoods offer easy access to major highways, while others provide a more peaceful, suburban setting.
Amenities and Community Spirit
Take note of the amenities that matter most to you, such as parks, schools, shopping centers, and recreational facilities. Additionally, consider the community's spirit and involvement in local events.
Conclusion: Embrace the Spirit of The Woodlands
Congratulations! You've embarked on a journey to discover the top neighborhoods in The Woodlands. Each area has its unique allure, catering to various lifestyles and preferences. No matter where you decide to call home, you'll be welcomed into a community that values nature, togetherness, and a high quality of life.
Frequently Asked Questions
Q: Are The Woodlands neighborhoods family-friendly?
A: Absolutely! Many neighborhoods in The Woodlands are renowned for their family-friendly atmosphere, top-rated schools, and ample recreational options.
Q: What are some popular outdoor activities in The Woodlands?
A: The Woodlands offers a plethora of outdoor activities, including hiking, biking, kayaking, and enjoying picnics in the numerous parks and green spaces.
Q: Is The Woodlands a safe place to live?
A: Yes, The Woodlands is known for its safety and low crime rates, making it a secure place for residents.
Q: Are there any adult-only communities in The Woodlands?
A: Yes, The Woodlands offers several age-restricted communities catering to active adults seeking a vibrant social life and resort-style amenities.
Q: How is the job market in The Woodlands?
A: The Woodlands has a diverse job market, with opportunities in various industries, including healthcare, technology, and energy.