The Top Neighborhoods to Live in San Antonio, Texas: Discover Your Perfect Community
Posted by Maxi Calibo on Wednesday, July 19, 2023 at 10:00 AM
By Maxi Calibo / July 19, 2023
Comment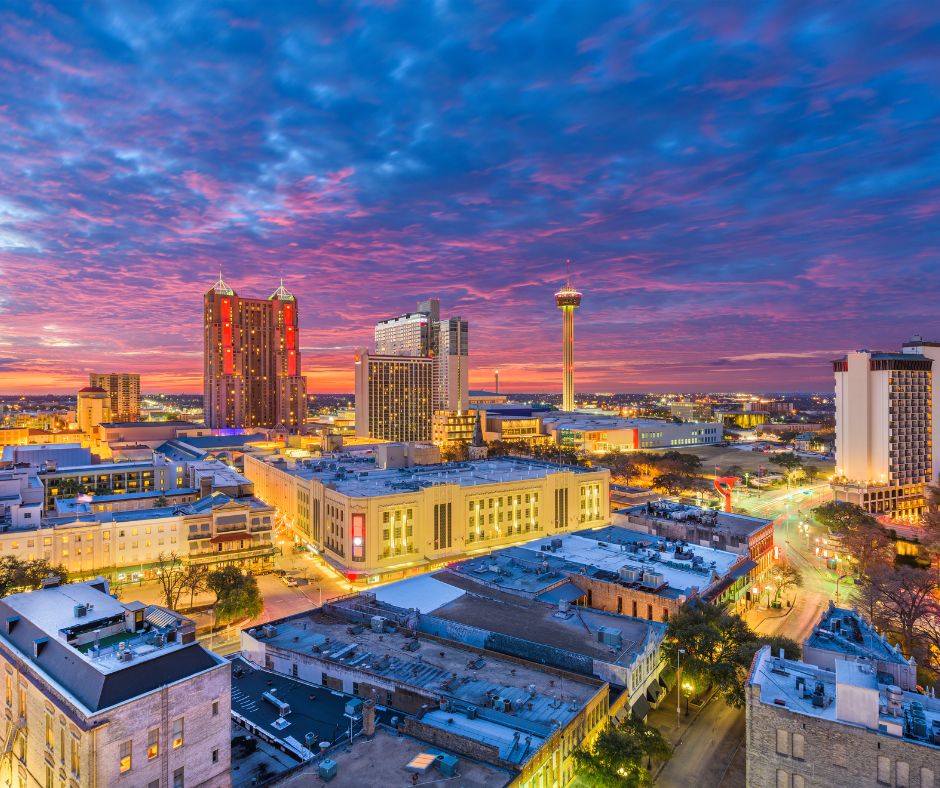 San Antonio, the second most populous city in Texas, is a diverse and culturally rich metropolis with a strong economy and a unique blend of history, arts, and culture. Known for its iconic landmarks, like the Alamo and River Walk, this vibrant city offers a wide range of neighborhoods to suit every lifestyle. Whether you're a young professional, a growing family, or a retiree, San Antonio has the perfect community for you. In this article, we'll explore the top neighborhoods in San Antonio, Texas to live.
Alamo Heights
Alamo Heights is an affluent, close-knit community located just a few miles north of downtown San Antonio. With its tree-lined streets, excellent schools, and high quality of life, Alamo Heights is a highly sought-after neighborhood for families and young professionals alike. This area offers a mix of charming historic homes and newer construction, with easy access to shopping, dining, and entertainment options. The highly regarded Alamo Heights Independent School District is also a major draw for families with children.
Stone Oak
Situated in the far north-central part of San Antonio, Stone Oak is a sprawling master-planned community known for its top-rated schools, upscale amenities, and beautiful homes. This family-friendly neighborhood offers a wealth of amenities, such as parks, hiking trails, and golf courses, and is also home to many young professionals due to its proximity to several major employers. Stone Oak's well-planned infrastructure and extensive green spaces make it an ideal location for those seeking a suburban lifestyle with easy access to city amenities.
King William Historic District
The King William Historic District is an architecturally diverse neighborhood located just south of downtown San Antonio. This trendy, artsy community is home to beautifully restored Victorian, Greek Revival, and Italianate homes, as well as numerous art galleries, cafes, and boutique shops. The River Walk extension runs through the neighborhood, offering scenic views and plenty of recreational opportunities. King William is perfect for those who appreciate history, culture, and a walkable urban lifestyle.
Terrell Hills
Nestled just east of Alamo Heights, Terrell Hills is another upscale neighborhood known for its elegant homes, lush landscaping, and a strong sense of community. With its excellent schools, low crime rate, and easy access to downtown San Antonio, Terrell Hills is a favorite among families and professionals alike. The neighborhood boasts plenty of parks and outdoor recreational opportunities, making it a perfect choice for those who enjoy an active lifestyle.
Helotes
Located in the picturesque Texas Hill Country, Helotes is a charming community that offers a small-town feel with big-city conveniences. With its rolling hills, scenic views, and excellent schools, Helotes is a popular choice for families and retirees. The neighborhood features a variety of home styles, from ranch-style homes to luxurious estates, and boasts numerous parks, trails, and outdoor recreational opportunities. The historic Old Town Helotes area offers local shops, restaurants, and community events, further enhancing the appeal of this quaint community.
The Pearl District
The Pearl District is a revitalized mixed-use neighborhood located just north of downtown San Antonio along the River Walk. Once the site of the historic Pearl Brewery, this trendy area has been transformed into a lively community with a blend of residential, retail, and commercial spaces. The Pearl District is home to a diverse mix of residents, including young professionals, artists, and empty nesters who are drawn to its unique blend of history, culture, and modern amenities. The neighborhood offers a wide range of housing options, including luxury apartments, condos, and townhomes, all within walking distance of artisanal shops, fine dining, and entertainment venues. The Pearl District also hosts a popular weekend farmers market, and numerous cultural events, and is home to the Culinary Institute of America's San Antonio campus, making it a food lover's paradise.
Conclusion
San Antonio, Texas, offers a diverse array of neighborhoods that cater to various lifestyles and preferences. From the historic charm of the King William Historic District to the family-friendly atmosphere of Stone Oak, there is a community for everyone in this vibrant city. When considering your next move, be sure to explore the unique qualities of each neighborhood to find the perfect place to call home. Whether you're a young professional, a growing family, or a retiree, San Antonio's top neighborhoods have something to offer everyone.