The Top Neighborhoods to Live in Houston Area: Discover Your Perfect Community
Posted by Alexander Burlat on Friday, July 28, 2023 at 8:00 AM
By Alexander Burlat / July 28, 2023
Comment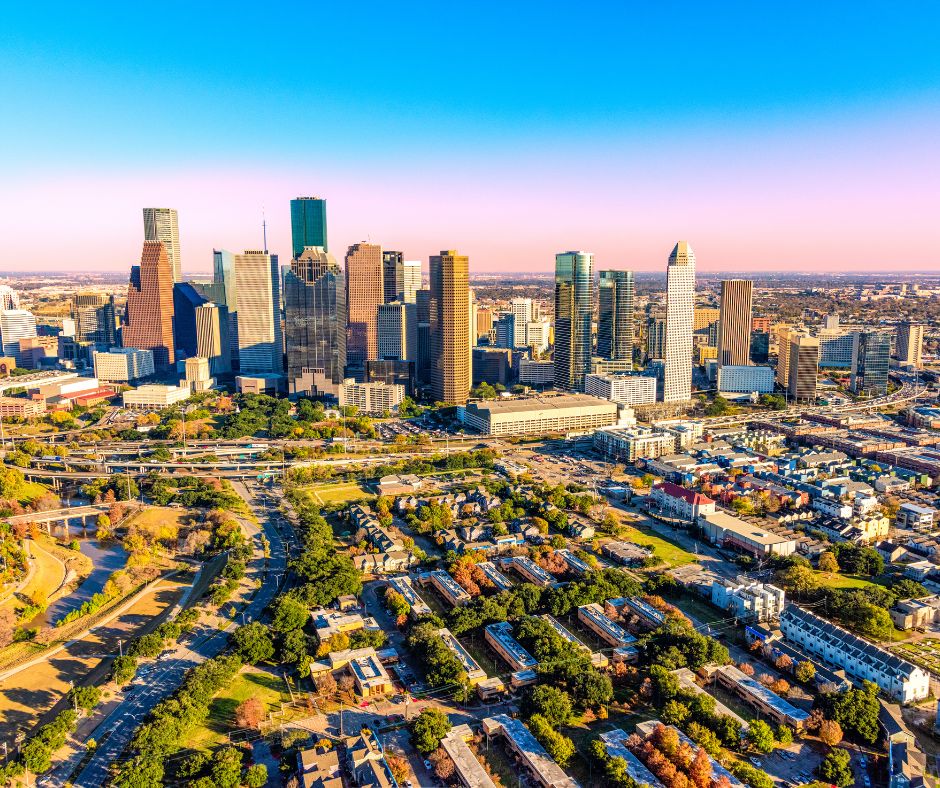 Houston, the largest city in Texas, is renowned for its diverse culture and neighborhoods, each with its own distinct character and charm. In this article, we will explore some of the top neighborhoods in the Houston area that offer unique living experiences. Whether you're looking for family-friendly suburbs, upscale luxury, vibrant arts and entertainment, or a mix of urban and small-town vibes, Houston has something to offer for everyone.
The Woodlands
Located just north of Houston, The Woodlands is a picturesque community known for its family-friendly atmosphere and lush green spaces. The neighborhood boasts an excellent school system, making it a sought-after location for families. Nature enthusiasts can enjoy various parks, lakes, and nature trails, providing ample opportunities for outdoor activities. The Woodlands also hosts community events year-round, fostering a close-knit and friendly neighborhood vibe. Housing options range from spacious single-family homes to modern apartments, catering to diverse preferences.
Montrose
For those seeking an artistic and eclectic neighborhood, Montrose is a must-visit. This vibrant area is bursting with art galleries, boutiques, and unique dining experiences. The neighborhood's lively nightlife attracts young professionals and artists alike, creating a vibrant and energetic atmosphere. Montrose is known for its mix of historic homes and modern townhouses, adding to its visual appeal and charm.
River Oaks
Considered one of the most prestigious neighborhoods in Houston, River Oaks exudes elegance and luxury. The area is characterized by its stately mansions, tree-lined streets, and exclusive feel. High-end shopping and fine dining establishments are within easy reach, providing residents with a sophisticated lifestyle. The neighborhood's refined ambiance attracts affluent individuals and families looking for an upscale living experience.
Midtown
For those who crave an urban lifestyle with a trendy edge, Midtown offers the perfect blend of modernity and excitement. This neighborhood caters to a young and diverse population, with a focus on entertainment and nightlife. Loft-style apartments and condominiums are popular choices for young professionals who want to be close to the downtown action. Midtown's eclectic mix of cafes, bars, and cultural venues ensures there's always something happening in the area.
Sugar Land
Located southwest of Houston, Sugar Land is a thriving suburb known for its excellent schools and family-oriented amenities. The neighborhood's well-maintained parks and recreational facilities provide ample opportunities for outdoor activities. Residents can enjoy a wide range of shopping and dining options, making Sugar Land a convenient and comfortable place to live.
The Heights
Step back in time and experience the historic charm of The Heights. This neighborhood is famous for its unique architecture, with many homes dating back to the early 20th century. Quaint cafes, local boutiques, and antique shops line the streets, creating a delightful ambiance for residents and visitors alike. The Heights has a strong sense of community, and the abundance of parks and outdoor spaces promotes an active and engaging lifestyle.
Katy
If you're looking for a suburban escape with a small-town feel, Katy might be the perfect match. This growing neighborhood offers top-rated schools and affordable housing options, attracting families seeking a safe and friendly environment. Katy's community spirit is evident in the numerous family-friendly events and gatherings held throughout the year. The area's parks and recreational facilities add to its appeal as a family-oriented neighborhood.
Clear Lake
Situated southeast of Houston, Clear Lake is a waterfront neighborhood that offers a resort-like living experience. With its proximity to the Johnson Space Center and NASA, Clear Lake has a strong connection to space exploration and technology. Residents can enjoy recreational opportunities on the lake, such as boating and fishing. The area's tranquil and scenic setting makes it an ideal location for nature lovers.
West University
For those seeking an affluent and elegant neighborhood, West University provides a refined living experience. The neighborhood is characterized by its beautiful homes, tree-lined streets, and upscale shopping options. West University exudes a sense of security and community, making it a desirable location for families and professionals alike.
Downtown Houston
As the beating heart of the city, Downtown Houston offers an exciting urban experience. With its diverse cultural attractions, restaurants, and business centers, the neighborhood caters to a diverse group of residents. High-rise apartments and lofts provide modern living spaces with stunning views of the city skyline. Downtown's bustling atmosphere ensures there's never a dull moment, and there's always something to explore in this dynamic neighborhood.
Cypress
Nestled in the northwest of Houston, Cypress offers a suburban lifestyle with a touch of rural charm. The area is known for its excellent schools, expansive parks, and family-friendly events. Cypress residents enjoy a peaceful and relaxed atmosphere while still having convenient access to major highways, making it easy to reach other parts of the city.
Pearland
As one of Houston's fastest-growing communities, Pearland boasts a diverse and welcoming environment. The neighborhood offers a range of housing options, including single-family homes and modern apartments. With top-rated schools and numerous parks, Pearland is an attractive choice for families. The area's vibrant shopping centers and cultural amenities provide plenty of opportunities for entertainment and recreation.
Galleria-Uptown
If shopping and entertainment are your passions, Galleria-Uptown is the place to be. This bustling commercial and shopping district is home to high-end retail stores, fine dining restaurants, and entertainment venues. The neighborhood's vibrant nightlife makes it popular among young professionals and socialites. Luxury hotels cater to visitors looking for a lavish experience while exploring Houston.
Conclusion
Houston is a city of diverse neighborhoods, each with its own unique appeal. Whether you prefer a family-friendly suburb, an artistic and lively atmosphere, or a luxurious and upscale lifestyle, Houston has something to offer for everyone. These top neighborhoods showcase the city's cultural richness and the varied experiences it has in store for its residents.
FAQs
Q: Are there any affordable housing options in Houston's top neighborhoods?
A: Yes, some neighborhoods like Katy, Cypress, and Pearland offer more affordable housing options while still providing excellent amenities and a family-friendly atmosphere.
Q: Which neighborhood is best for young professionals looking for an active social scene?
A: Midtown and Montrose are both excellent choices for young professionals seeking vibrant nightlife, cultural events, and unique dining experiences.
Q: What makes The Woodlands attractive for families?
A: The Woodlands offers an excellent school system, plenty of parks and outdoor spaces, and a variety of family-oriented community events.
Q: Is River Oaks accessible to the general public, or is it a private neighborhood?
A: While River Oaks has an exclusive feel, it is accessible to the general public, and visitors can enjoy its tree-lined streets and admire its elegant mansions.
Q: Which neighborhood is best for those who enjoy outdoor activities?
A: Clear Lake provides abundant opportunities for outdoor activities with its waterfront location and recreational options on the lake.