The Top Neighborhoods to Live in El Paso, Texas: Discover Your Perfect Community
Posted by Jhon Ford Cordova on Friday, July 7, 2023 at 9:00 AM
By Jhon Ford Cordova / July 7, 2023
Comment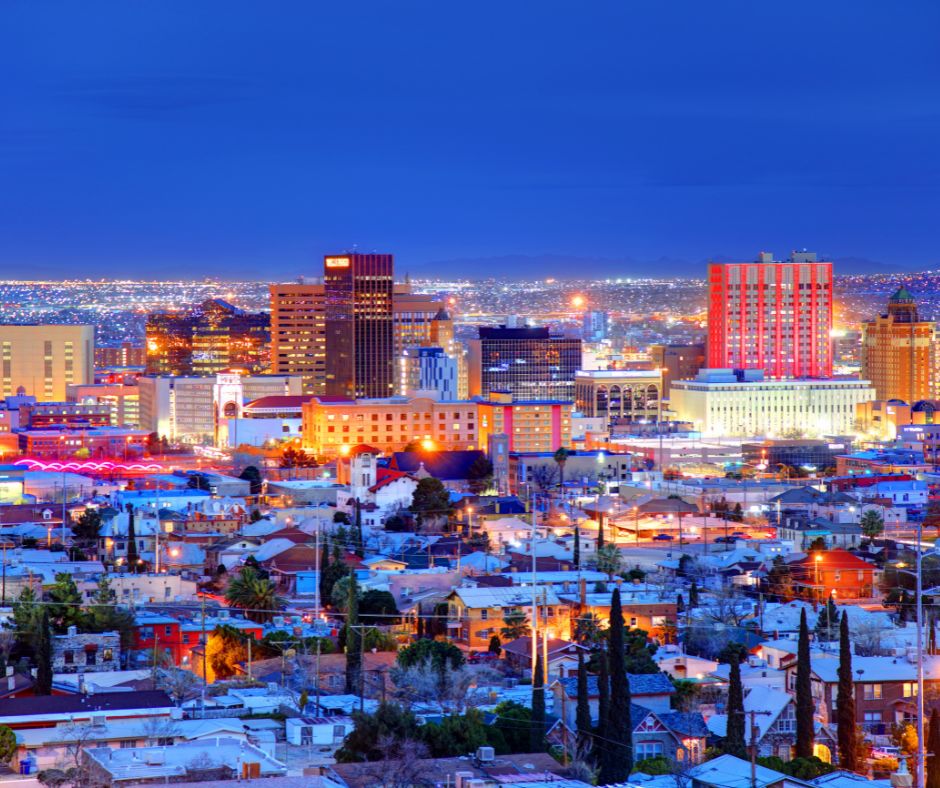 Welcome to the sun-kissed city of El Paso, Texas! With its beautiful mountain views, year-round sunshine, and rich cultural history, El Paso has something to offer everyone. If you're considering a move to this vibrant city, you'll be pleased to know that there is a diverse array of neighborhoods to choose from. In this article, we'll explore the top neighborhoods in El Paso, each with its unique charm and character, to help you discover your perfect community.
Kern Place
Nestled at the base of the Franklin Mountains, Kern Place is a historic neighborhood boasting tree-lined streets, beautiful parks, and charming architecture. With its excellent schools and close proximity to the University of Texas at El Paso, Kern Place is an ideal place for families and academics alike. Additionally, residents can enjoy the nearby Cincinnati Entertainment District, featuring an array of bars, restaurants, and shops.
Sunset Heights
For those who appreciate history and architectural beauty, Sunset Heights is the perfect neighborhood. Established in the late 1800s, Sunset Heights is one of El Paso's oldest neighborhoods and features a mix of Victorian, Craftsman, and Spanish-style homes. The neighborhood is also known for its vibrant arts scene, with numerous galleries, studios, and cultural events throughout the year.
Mission Hills
If you're looking for a family-friendly neighborhood with a strong sense of community, Mission Hills is the place to be. This well-established neighborhood is known for its lush landscaping, peaceful atmosphere, and exceptional schools. With easy access to parks, golf courses, and hiking trails, Mission Hills offers plenty of opportunities for outdoor recreation.
Eastwood (Album Park)
Eastwood, also known as Album Park, is a bustling and growing neighborhood in East El Paso. Known for its diverse housing options and affordable prices, Eastwood is a great option for first-time homebuyers and young families. The neighborhood also features several parks, including the name sake Album Park, which offers residents a variety of recreational facilities, such as a swimming pool, playgrounds, and sports fields.
West Hills
West Hills is an upscale neighborhood located in West El Paso, boasting stunning views of the Franklin Mountains and easy access to the city's best shopping and dining options. This luxurious community offers a mix of single-family homes, townhouses, and gated communities, providing a variety of housing options for discerning buyers. The neighborhood is also home to several highly-rated schools, making it an attractive option for families.
Conclusion
El Paso is a vibrant city filled with a diverse array of neighborhoods to suit every lifestyle. Whether you're seeking a historic community, a family-friendly environment, or an upscale haven, El Paso has the perfect neighborhood for you. So, pack your bags, and get ready to discover your perfect community in the beautiful city of El Paso, Texas!