The Guide to Best Neighborhoods Near Downtown Houston
Posted by Maxi Calibo on Monday, December 27, 2021 at 12:52 PM
By Maxi Calibo / December 27, 2021
Comment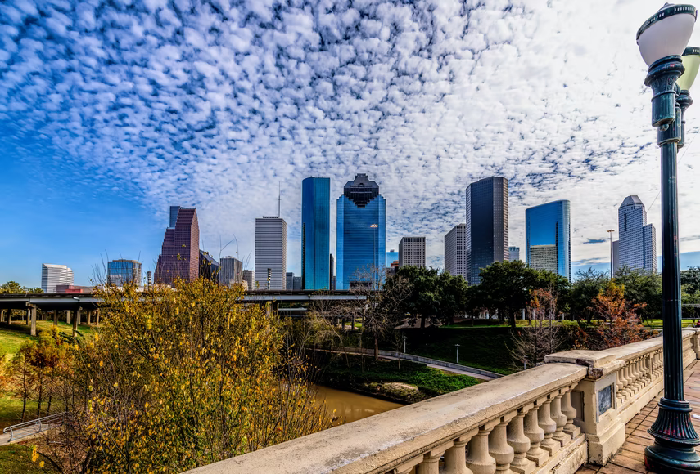 Downtown Houston is the most prominent commercial hub that attracts people who love a vibrant lifestyle. While it's considered the 4th largest city in America and the biggest one in Texas, the last five years have seen an influx of residents who prefer homes sitting on lots instead of condos. Gone are the days where big city living was just a preference for young professionals. Families also now prefer to live in vibrant residential communities with easy access to diverse cultural attractions, amazing dining spots, and entertainment. As part of Houston's Inner Loop, there are many neighborhoods in close proximity to Houston's downtown. This guide will with you the best ones.
Houston and its beautiful suburbs may be one of the most attractive housing markets in the country but buying a home can still pose challenges in many different ways. Our real estate training program can help you learn how to leverage owner financing to get the home of your choice anywhere in Houston. Third-party owner financing offers borrowers similar features as a conventional mortgage including a 30-year amortization period, reasonable interest rates, and fixed monthly payments. Your monthly payments are also reported to major credit bureaus so you can qualify for a conventional loan in the future. Explore the Houston housing market by filling out the MLS form below and let us know if you find a home in your budget and desired location. We will get you on your home buying journey in no time.
Best Neighborhoods Near Downtown Houston
Montrose
Beyond the picturesque views of historic home designs, green-lotted houses, and tree-lined streets, Montrose is becoming a popular choice for relocating families and young professionals because of its vibrant art and culture scene. There's never a dull moment here thanks to its broad selection of 24-hour restaurants, art galleries, and coffee shops along with several street fairs and cultural festivals celebrated throughout the year. Despite being 15 minutes away from downtown Houston, home prices remain within the $275,000 mark making it welcoming for budget-conscious homebuyers.
Museum District
The name itself already screams cultural melting pot. This rather quiet part of downtown Houston features a lot of attractions that range from 19 different museums to art galleries, among other cultural offerings. Not to fall behind some of its Inner Loop neighbors, Museum District also offers miles of jogging trails, a whole lot of parks, along with other open spaces for fun and recreation. Capping it all off are bubbly restaurants serving homegrown favorites and specialties from different parts of the world. Homes here are mostly designed to resemble stately mansions with higher price points reaching the $500,000 mark with more affordable choices that cost around $280,000.
Memorial District
While located on the western end of downtown, the Memorial District is considered the heart of its residential renaissance. Much of it can be attributed to the recent mixed-use developments this side of H-Town, which has served as the driving force behind the rise of new residential spots along with restaurants, shopping destinations, entertainment options, among other amenities that make it look attractive to anyone looking for a slice of the big city life.
Houston's fine communities and neighborhoods offer a bit of everything for every homebuyer, but finding the perfect place to call home in the city would still depend on a host of factors starting with needs, preferences, and budget. You can narrow down your options by searching for the perfect place in these available listings.
Disclaimer: Shop Owner Finance/ TL Global is not a lender. We are a real estate training agency. The Content is for informational purposes only, you should not construe any such information or other material as legal, tax, investment, financial, or other advice.