The Best Up-and-Coming Neighborhoods in Houston for New Residents
Posted by Maxi Calibo on Monday, December 20, 2021 at 3:14 PM
By Maxi Calibo / December 20, 2021
Comment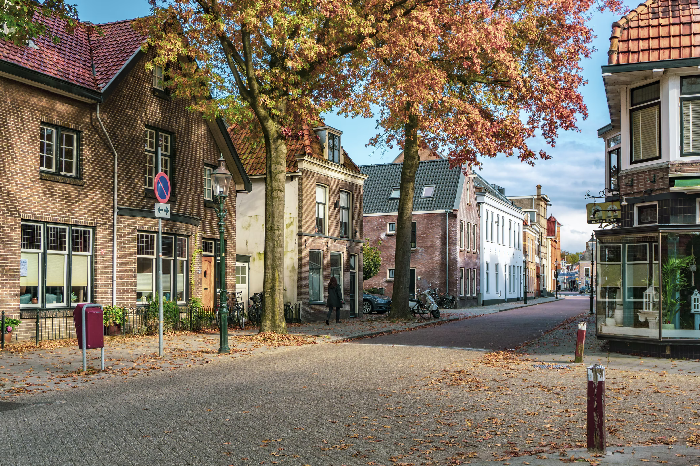 It's no secret that Houston is fast becoming one of the most sought-after housing markets in the country. In fact, the U.S. Census Bureau reported the Greater Houston Area back in 2017-2018 as the 3rd highest in the country in terms of population growth with more than new 90,000 residents moving in within that census year alone. With people moving into Texas' largest city, more and more neighborhoods are picking up the pace with development projects here and there. Towns and communities that were once considered remote or rural are now making a mark and getting primed to become the next most desired residential havens. There's a lot of revamping going on all over H-Town and this guide will show you which ones are among the top.
The City of Houston remains one of the more attractive housing markets in the country but the homebuying process can pose challenges if you're credit score, monthly income, or citizenship do not meet certain requirements. Our real estate training program can help you learn how to leverage owner financing to get the home of your choice anywhere in Houston. Third-party owner financing benefits borrowers like a bank-approved homebuyer including a 30-year amortization period, reasonable interest rates, and fixed monthly payments. Your monthly payments are also reported to major credit bureaus so you can qualify for a conventional loan over time. Explore the Houston housing market by filling out the MLS form below and let us know if you find a home in your budget and desired location. We will get you on your home buying journey in no time.
Houston's Up and Coming Neighborhoods
Independence Heights
This tight-knit area is one of the famed Inner Loop's up-and-coming residential hotspots worth exploring now. Independence Heights is historically home to blue-collar, middle-class homeowners and despite recent developments in the area, the average price for single-family homes remains lower than its Shady Acres, Shepherd Park Plaza, and Northside Village neighbors. Homeowners seeking friendlier property prices continue to flock in here but the true value of this little gem of a town is in the top-ranking schools serving the area as well as a growing number of studios that cater to its budding art scene.
Westview Terrace
Another close-knit spot located just a little over 12 miles west of downtown Houston, Westview Terrace is starting the catch the attention of would-be residents because of an old-town vibe teeming with beautiful parks, wonderful playgrounds, and luscious greens. Loop 610 gives easy access to commercial hubs such as the Galleria and the Energy Corridor. The area is mostly served by the Spring Independent School District making it one of the more popular choices for families with kids. It's also one of the more affluent neighborhoods in the Spring area but you can easily spot a single-family home worth $250,000.
Greater Third Ward
Not only is it one of the six original historic districts in the city akin to New York's Boroughs, but Greater Third Ward is also one of, if not the most vibrant and culturally diverse neighborhoods in Southeast Houston. It's home to one of the most iconic music studios in the country – The Sugar Hill Recording Studios – as well as the campuses for Texas Southern University and the University of Houston. Homes here usually cost $300,000 but property values continue to appreciate and the area's historic nature has also inspired development projects in recent years.
Houston's fine communities and neighborhoods offer plenty of things to do for everyone, but finding the perfect place to call home in the city can still be a challenge. You can narrow down your options by searching for the perfect place in these available listings.
Disclaimer: Shop Owner Finance/ TL Global is not a lender. We are a real estate training agency. The Content is for informational purposes only, you should not construe any such information or other material as legal, tax, investment, financial, or other advice.