The Best Spots Around Houston to Go Fishing
Posted by Christelle Anne Boquiron on Thursday, December 16, 2021 at 6:28 PM
By Christelle Anne Boquiron / December 16, 2021
Comment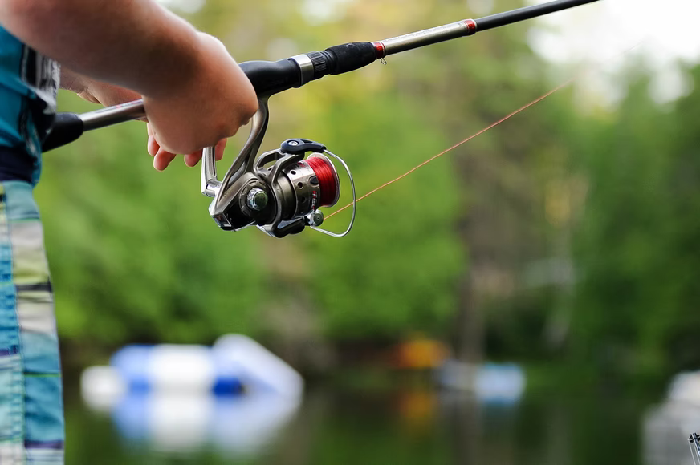 Being ranked the 4th largest city in the U.S. right next to New York, Los Angeles, and Chicago makes Houston one of the busiest metros as well. While it's sprawling with fun activities and exciting attractions, it also offers a few fishing spots where you can enjoy an afternoon of peace & quiet away from the hustle and bustle. These spots are an hour or less away from downtown, so you won't need to travel that far just to enjoy some peace and quiet. Like the city's diverse sights and sounds, these fishing spots come in different forms with a kid- and family-friendly options that come with amenities for them to have fun and enjoy. This guide will take you to some of the best that Houston has to offer for all sorts of anglers.
The City of Houston remains one of the more attractive housing markets in the country but the homebuying process can pose challenges if you're credit score, monthly income, or citizenship do not meet certain requirements. Our real estate training program can help you learn how to leverage owner financing to get the home of your choice anywhere in Houston. It benefits borrowers like a bank-approved homebuyer including a 30-year amortization period, reasonable interest rates, and fixed monthly payments. Your monthly payments are also reported to major credit bureaus so you can qualify for a conventional loan over time. Explore the Houston housing market by filling out the MLS form below and let us know if you find a home in your budget and desired location. We will get you on your home buying journey in no time.
The Best Fishing Spots in and Around Houston
If you're looking for a quick escape from all that hustle and bustle, check out some of the best spots in town to enjoy peaceful moments.
Lake Conroe
Location - Montgomery
The 22,000-acre lake with close to 160 miles of shoreline offers a bit of everything for everyone when it comes to adventure and relaxation. Lake Conroe is home to diverse species of freshwater fish with Catfish, Large-Mouthed Bass, Hybrid-Striped Bass, and Bluegill (all reach impressive sizes by the way) being some of the most prominent ones. The south side has all the happenings and goings-on so the northern part of the area would be the perfect spot to relax with just your reel in hand.
Lake Conroe also offers boating options and other fun water activities for everyone to enjoy, even your kids. It also offers several dining spots, campsites, and plenty of open space to commune with nature or have some old-fashioned outdoor fun.
Anahuac National Wildlife Refuge (Lake Anahuac)
Location - Anahuac
This wildlife conservation area protects nearly 56 miles (140 km², 34,000 acres) of prairies and coastal marsh while offering a great spot for both freshwater, saltwater, and bank fishing. It's a mere 45-minute drive from downtown, so it won't take long for anyone to enjoy the diverse sights the refuge has to offer. It's teeming with different species of wildlife but some of the more common catches here are the Large-Mouthed Bass, Blue Catfish, and Alligator Gar.
While it has several fishing spots abound, the Anahuac National Wildlife Refuge also boasts amazing spots for waterfowl hunting, birdwatching, wildlife viewing, and paddling. Winter months are a great time for hunters here as it becomes home to quite a few species of water birds.
Mary Jo Peckham Park
Location - Katy
One of the more family-friendly spots around town that's not a theme park, this little gem in the Katy area offers both pier and bank access for fishing. This 5-acre lake is also part of the Neighborhood Fishing Program of the Texas Parks and Wildlife, so kids 16 years old and younger can enjoy an afternoon of angling without a license. Massively-sized Trouts are plentiful during the winter while catfish are summer's best catch.
Mary Jo Peckham Park takes family fun in every sense of the word with recreation centers, picnic spots, and extensive nature trails. It's half an hour away from downtown and its neighbors with several Houston Suburbs such as Sugar Land, Richmond, and Cypress.
Houston offers plenty of things to do for everyone, but finding the perfect place to call home in the city can still be a challenge. You can narrow down your options by searching for the perfect home through these available listings.
Disclaimer: Shop Owner Finance/ TL Global is not a lender. We are a real estate training agency. The Content is for informational purposes only, you should not construe any such information or other material as legal, tax, investment, financial, or other advice.