The Best Parks and Outdoor Spaces in Houston
Posted by Christelle Anne Boquiron on Thursday, June 8, 2023 at 9:00 AM
By Christelle Anne Boquiron / June 8, 2023
Comment
Are you looking to explore the natural beauty of Houston? Whether you're a resident or a visitor, the city offers a wide range of parks and outdoor spaces that are perfect for enjoying the outdoors. From sprawling green spaces to serene lakes and vibrant gardens, Houston has something for everyone. In this article, we will take you on a virtual tour of the best parks and outdoor spaces in Houston, highlighting their unique features and attractions. So grab your sunscreen, put on your walking shoes, and let's dive into the natural wonders of Houston!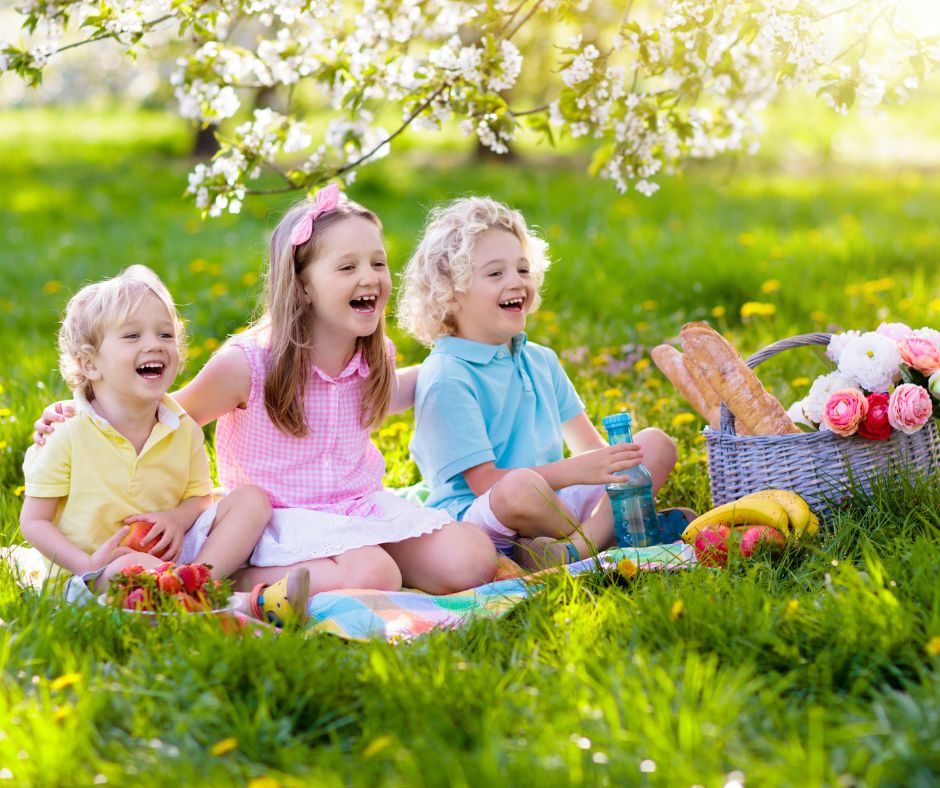 Houston, the fourth-largest city in the United States, is known for its diverse culture, thriving economy, and vibrant outdoor spaces. The city boasts a remarkable collection of parks and outdoor areas that cater to nature enthusiasts, families, and outdoor adventurers. Whether you're seeking a peaceful retreat, a place to exercise, or a fun-filled day with friends and family, Houston has it all.
2. Hermann Park
Hermann Park, located in the heart of Houston, is a true gem of the city. Spanning over 445 acres, this urban oasis offers a plethora of activities and attractions. Take a leisurely stroll around the tranquil McGovern Lake, rent a pedal boat, or have a picnic with your loved ones. The park is also home to the Houston Zoo, where you can encounter a wide variety of exotic animals. Don't miss the charming Japanese Garden or the Miller Outdoor Theatre, which hosts free performances throughout the year.
3. Buffalo Bayou Park
Nestled along the banks of Buffalo Bayou, this 160-acre park offers stunning views of the downtown Houston skyline. Buffalo Bayou Park is a haven for outdoor enthusiasts, with its extensive network of walking and biking trails. Rent a kayak or a paddleboard and explore the waterways, or simply relax on the green lawns and enjoy a picnic. The park also features unique art installations, including the popular "Tolerance" statues. Be sure to visit the Waugh Drive Bat Colony, where you can witness the spectacular sight of thousands of Mexican free-tailed bats taking flight at sunset.
4. Memorial Park
As one of the largest urban parks in the country, Memorial Park is a paradise for fitness enthusiasts and nature lovers. The park offers miles of trails for hiking, jogging, and biking, allowing visitors to immerse themselves in the beauty of nature. The Seymour Lieberman Exercise Trail is a favorite among runners, while the Clay Family Eastern Glades provides a serene setting for relaxation. Memorial Park also features a top-rated 18-hole golf course and a tennis center for those looking to engage in sports activities.
5. Discovery Green
Located in downtown Houston, Discovery Green is a vibrant and dynamic park that hosts numerous events and activities throughout the year. The park's expansive lawn serves as a gathering place for concerts, yoga classes, and cultural festivals. Take a ride on the Kinder Train, splash in the Gateway Fountain, or enjoy a meal at one of the park's many restaurants and cafes. With its urban vibe and lively atmosphere, Discovery Green is a must-visit destination for locals and tourists alike.
6. Eleanor Tinsley Park
Situated along the banks of Buffalo Bayou, Eleanor Tinsley Park offers breathtaking views of the Houston skyline and serves as the venue for several major events, including the annual Freedom Over Texas fireworks show. The park features open green spaces, picnic areas, and a trail system that connects to Buffalo Bayou Park. Whether you're attending a concert or simply relaxing by the bayou, Eleanor Tinsley Park provides a serene escape from the hustle and bustle of the city.
7. Houston Arboretum & Nature Center
For nature enthusiasts and bird watchers, the Houston Arboretum & Nature Center is a must-visit destination. This 155-acre urban nature sanctuary offers five miles of walking trails through forested habitats, meadows, and wetlands. Discover the diverse flora and fauna that call Houston home and attend educational programs and guided tours to learn more about the local ecosystem. The Arboretum also features a Discovery Room and a nature-inspired playground, making it an excellent choice for families with children.
8. Bayou Bend Collection and Gardens
Nestled within the historic River Oaks neighborhood, Bayou Bend Collection and Gardens is a hidden gem that combines art and nature. The magnificent gardens surrounding the Bayou Bend mansion showcase a stunning collection of native and exotic plants, offering a peaceful respite from the city. Take a guided tour of the mansion to admire the impressive American decorative arts collection, or simply wander through the meticulously maintained gardens and enjoy the beauty that surrounds you.
9. McGovern Centennial Gardens
McGovern Centennial Gardens, located within Hermann Park, is a horticultural masterpiece that features stunning displays of flowers, trees, and shrubs. The gardens are divided into various sections, including the Rose Garden, the Arid Garden, and the Woodland Garden, each offering a unique and immersive experience. Take a leisurely stroll through the pathways, marvel at the colorful blooms, and find a peaceful spot to unwind. The Centennial Green, an open lawn area, serves as a venue for outdoor performances and events.
10. Menil Park
Tucked away in the heart of the Montrose neighborhood, Menil Park offers a serene and intimate setting for relaxation and contemplation. The park's green lawns and towering trees provide a peaceful escape from the urban environment. Adjacent to the park is the renowned Menil Collection, a museum that houses an extensive collection of art from various periods and cultures. Explore the museum's galleries and then take a leisurely walk through the park to reflect on the beauty and diversity of art and nature.
11. Market Square Park
Located in downtown Houston, Market Square Park is a lively and historic urban park that has undergone a revitalization in recent years. The park features a central lawn surrounded by shaded seating areas, making it a perfect spot for picnics and outdoor gatherings. Enjoy live music performances, food truck festivals, and movie nights at the park's outdoor pavilion. Market Square Park is also surrounded by trendy restaurants, cafes, and bars, making it a hub of social activity in the heart of the city.
12. Levy Park
Nestled in the Upper Kirby District, Levy Park is a vibrant community gathering place that offers a wide array of amenities for all ages. The park features a state-of-the-art playground, a splash pad for hot summer days, and a dog park for your furry friends. Engage in a game of chess or mini-golf, or simply relax on the open lawn and soak up the sun. Levy Park also hosts regular fitness classes, concerts, and cultural events, ensuring there's always something happening for everyone to enjoy.
13. Emancipation Park
As the oldest public park in Houston, Emancipation Park holds historical and cultural significance. The park underwent a major renovation in recent years and now offers updated amenities and recreational facilities. Take a dip in the pool, challenge your friends to a game of basketball or tennis, or enjoy a peaceful walk through the park's tree-lined pathways. Emancipation Park is also known for its community events, including Juneteenth celebrations and live music performances.
14. Terry Hershey Park
Spanning 500 acres along the banks of Buffalo Bayou, Terry Hershey Park provides a picturesque setting for outdoor activities and relaxation. The park features miles of hiking and biking trails, offering stunning views of the bayou and the surrounding nature. Pack a picnic and find a spot along the bayou to enjoy a meal with a view, or explore the park's numerous picnic areas and pavilions. Terry Hershey Park is a haven for nature lovers, providing a peaceful escape from the urban jungle.
15. Cullen Park
Cullen Park, located on the western outskirts of Houston, is a sprawling 9,270-acre park that offers a wide range of outdoor recreational opportunities. The park features soccer and baseball fields, hiking and biking trails, and a lake for fishing and kayaking. Enjoy a family barbecue at one of the park's picnic areas or take a leisurely walk along the scenic trails. Cullen Park's vast open spaces and diverse amenities make it a perfect destination for outdoor enthusiasts and nature lovers.
Conclusion
Houston is a city that embraces the beauty of nature, and its parks and outdoor spaces reflect this spirit. From the lush landscapes of Hermann Park and Buffalo Bayou Park to the serene gardens of Bayou Bend and McGovern Centennial Gardens, there's no shortage of natural wonders to explore. Whether you're seeking relaxation, recreation, or cultural experiences, Houston's parks have something for everyone. So, grab your friends and family, pack a picnic, and embark on an adventure to discover the best parks and outdoor spaces that Houston has to offer.
Frequently Asked Questions (FAQs)
Q1: Are the parks mentioned in the article free to visit?
Yes, all the parks mentioned in the article are free to visit. However, some attractions within the parks may have admission fees.
Q2: Can I bring my pet to these parks?
Most of the parks allow pets, but they may have specific rules and restrictions. It's always a good idea to check the park's website or call ahead to ensure pet-friendly policies.
Q3: Are there food and drink options available in these parks?
Many parks have on-site cafes, food trucks, or designated picnic areas where you can enjoy food and drinks. However, it's also common to bring your own picnic and snacks.
Q4: Do these parks have facilities for children?
Yes, several parks mentioned in the article have playgrounds, splash pads, and other amenities specifically designed for children's enjoyment.
Q5: Are these parks accessible for people with disabilities?

Most parks strive to be inclusive and provide accessible pathways and facilities for people with disabilities. However, it's recommended to check each park's accessibility features beforehand.