Texas City, TX Rent-to-Own & Owner-Financed Homes (No Credit)
Posted by Maxi Calibo on Thursday, June 24, 2021 at 2:25 PM
By Maxi Calibo / June 24, 2021
Comment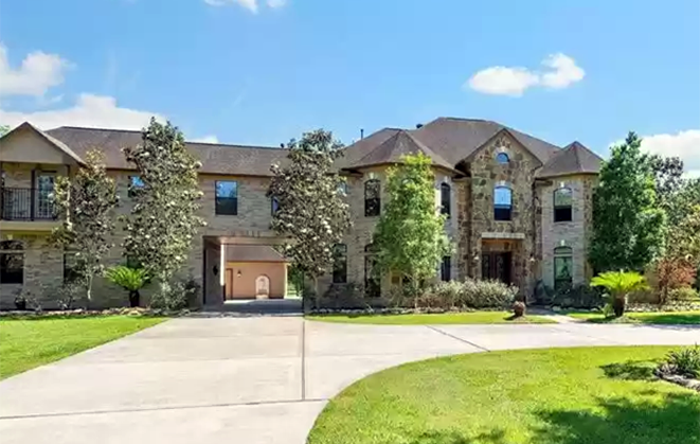 Located in the heart of Galveston County, sits the thriving community of Texas City. Like the nearby waterfront cities of San Leon, Bacliff, and Seabrook, there are currently many new residential developments in the area—you can choose whether you want to live near the waters or in a tight-knit subdivision. The median listing price is around $250K; however, you will be able to find a single-family home listed for the low price of $150K. There is also a huge inventory of 400-500 homes for you to choose from and they stay on the market for an average of 70 days, more or less. Every single school throughout the city is either brand new or completely renovated within the last few years, and offers new, state-of-the-art facilities and equipment to help children succeed.
Having convenient access to a sought-after location such as Galveston may increase the chances of having competition for options in Texas City—and if you're someone who is self-employed or has bad credit, then you might as well double down your chances to zero especially if you're bidding against bank-approved buyers. However, home-owner financing allows you to choose any house on the Texas City market with no credit check or income verification. You will even have a warranty deed in your name without the hassle of prepayment penalties and balloon payments.
In this guide, you will have free access to all the homes listed for sale in Texas City. You will also learn how you can buy any of these homes with owner financing.
Why Buy an Owner-Financed Home in Texas City, TX?
The following Texas City real estate market overview will help you decide if the city is the right home buying destination for you and your family:
The median listing price is around $250K but you can browse through listings to find affordable or better options since the price ranges from $6.9K to $12.7M.
The median days on market Is 70 days—however, this is a metric that changes often but there is still an inventory of 400-500 homes for sale.
This city is perfect for those who enjoy the outdoors and an active lifestyle, Texas City has over 1200 acres of beautiful green space and parks, including new softball and baseball complexes, hiking and biking trails, swimming pools, and waterparks, historical monuments, and a lot more.
For those who seek intense thrill for that exhilarating adrenaline rush, there are some extreme watersports you can do such as windsurfing, sailing, and kiteboarding.
If you want a more relaxing choice, the 5-mile long Texas City dike is perfect for fishermen, boaters, and water enthusiasts everywhere. In addition to that, it also boasts some of the area's best shopping amenities—from the huge Tanger Outlet Mall to locally-owned antique stores and boutiques.
There is also a large and diverse selection of amazing restaurants. Throughout the city, there are many family-owned canteens and seafood restaurants, as well as well-known franchises. Texas City has almost everything you need for your specific cravings.
Most Popular Texas City Neighborhoods for Owner-Financed Homes
Heights
With a dense suburban feel and the unique freshness of bayside air, the Heights in Texas City offers a distinctive lifestyle that residents will surely love. It's a little far from downtown Houston, there are a lot of things to do out here including a day of appreciating the view of the neighboring Dickinson Bayou.
Lago Mar
On the far west of the city sits a modern community that treats residents to a daily staycation. Life in Texas City offers mostly the best of coast-side living, but Lago Mar takes it a notch higher with its host of in-water attractions while giving easy access to some of the neighboring cities' amenities.
Mainland Park
One of the more established communities that offer the best suburban sights with a unique breadth of bay area breeze, Mainland Park offers vintage-style family homes on massive lots all sprawling with vibrant greens. The best part about living here is that homebuyers can avail of a property on a $200,000 budget.
Other Areas to Buy Owner-Financed Homes in Texas City
Rainsong

Wright Cuney

Twelve Oaks

Pearlbrook

Kohfeldt

Kingston

Northside

Texas City Heights

Scottsdale Estates

Marlow Lake

McClain Park

Snug Harbor

Armstrong

Williams Terrace

North Village

Chelsea Manor

Super City

Clemons

Emerald Terrace

Clearview Terrace

Westbury

Gatsby Condominiums

Chateau West

Herons Landing

Grand Cay Harbour

Bluebonnet

Westland Ridge

Westview

Southview Terrace

West Chase

Malibu Heights

Sunnycrest

Oak Park

Belmar

Lakeshore

Amburn Homesites

Thunderbird Park

Ridgemont

Westland Terrace

South Acre Manor

South Point Estates

Tiffany Park

Bayway

Somerset

Campus Corners

Prets

Robinhood Estates

Linton

Jones-Perez

Pelican Harbour

Holts

Swallows Meadow

Park West

Westmont

Freeway Park

Jemison

Pioneer Terrace

The Islands

Sunset Terrace

Godard Park

Pilgram Estates

Fairfield

West Briar

North Oak

Park Terrace

Allens Landing

Park View

Avondale

Stafford

Clairmont

Lone Trail Village

Westhaven

Pilgrim Estates

Lynhurst

Lock Lomond

Bayside Landing

Crescent Trace

Loch Lomond Homesites

Lakeview

Pilgrims Landing

Amburn Boat Basin

Park Place South

Bell Ollie

Twelve Oak Villas

Wayside Place

Ridgecrest

Conlee

Amburn Park

Highland Allotment

Estelle

Beatty
Best Places to Buy a Home Near Texas City
How to buy no credit home in Texas City with owner financing
You can shop like a buyer approved by a bank with the help of a licensed Realtor when opting for owner-financing. While rent-to-own also requires no credit check, this alternative limits your housing options in Texas City. Third-party seller financing allows you to pick any house listed on the market without the inclusion of income verification, prepayment penalty, and balloon payment—the interest rates are fixed.