Taylor, TX Owner-Financed & Rent-to-Own Homes with No Credit Check
Posted by Alexander Burlat on Tuesday, February 22, 2022 at 4:54 PM
By Alexander Burlat / February 22, 2022
Comment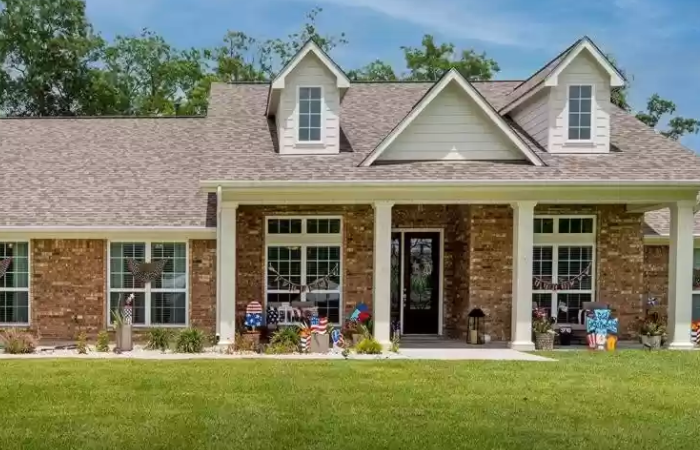 Providing a relaxing getaway from the busy buzz of the greater Austin Metropolitan Area, Taylor draws people from all over because of its relaxing small-town lifestyle. The city blends the best parts of both rural and suburban living where everyone gets to appreciate year-round fair weather in a refreshing local with easy access to Pflugerville, Round Rock, and Hutto. Most homes here offer that cozy vibe that can be felt throughout the city and the $300,000 median home listing price makes it a coveted destination for families.
Taylor may not be as large as Austin's most prominent cities but stellar credit scores are a must if you're looking to be a resident anytime soon. Rent-to-own may sound like your only option since there's no credit check, owner-financing in Taylor, or anywhere within the 78634 and 76574 zip code areas will offer the same leniency without limiting your options—even if you're a foreign national or self-employed. This arrangement is unique because it gives you the same perks as a bank-approved homebuyer without asking for your credit history.
This guide will help you learn how to leverage owner-financing to buy the home of your choice regardless of where you are in terms of credit standing.
Why Buy an Owner-financed Home in Taylor, TX (78634, 76574)?
Here are a few reasons why you should consider buying a home in Taylor:
Taylor's $315,000 median home listing price offers affordable housing in a picturesque part of the hill country without sacrificing city conveniences and accessibility.
On most weeks, there are more than 60 properties listed on the market, but Taylor is considered a hot buyer's market with most of these homes staying listed for a maximum of 40 days.
Taylor has more than 200 acres of open green space covering 8 miles of paved trails (for hiking and biking) along with 5 community parks offering its own unique amenities and free Wi-Fi.
The city's parks go beyond the usual sites and attractions to offer different recreational activities such as botanical garden tours, swimming, fishing, tennis, and picnics.
The city has imbued its downtown district with its distinct small-town culture to create a distinct vibrant urban experience.
The same downtown district also offers the finest shopping and dining venues including the famed Louis Mueller's Barbecue, which serves the meanest barbecue dinner in this side of Texas.
Taylor is home to 12 public schools with Thrall Middle, Taylor High School, and Hutto Elementary being some of the most prominent.
Most Popular Taylor Neighborhoods for Owner-Financed Homes
Summerfield
Nestled just more than a mile north of Taylor's downtown district, Summerfield is a small enclave of cozy homes with varying designs to suit any homebuyer's taste. Downtown's conveniences are mere minutes away while everyone also gets to enjoy a host of activities at the Taylor Regional Park and Sports Complex.
North Lake
The cozy homes at North Lake are among one of the most popular in the neighborhood mainly because of the sprawling green lots and mature trees. The less-than-five-minute drive to downtown makes it easy to go out and enjoy the sites while having the same easy access to Murphy, Bull Branch, and Southern Bull Parks.
Fisher Speegle Kennedy
This historic community has been part of the greater Taylor area since the 1930s. New developments in the area have allowed Fisher Speegle Kennedy to maintain its signature charm while letting locals enjoy some of the finest sites and attractions Taylor has to offer.
Other Areas to Buy Owner-Financed Homes in Round Rock
| | | | |
| --- | --- | --- | --- |
| Murphy | Sefcik | Bel Air | Clearfield |
| North Lynn | Zieschang | Heights North | Lantern Hill |
| Downtown Taylor | Greenlawn | Hidden Meadow | Rowe Valley Estates |
| Mendel | Dickson | Bunnell | Steger |
| Zidell | Brown Bland Allen | Southwood Hills Estates | Stauffer |
| Bohls | Thompson | Burns | Rinderknecht |
| Hague | Capitol Hill | Meadow Ridge | Janak |
| Northlawn | Mallard Park | Carlow | Crestview |
| Hills of Mustang Creek | Sunset | Doak | Edgefield |
| Meyers | Rob Roy Estates | King | Zella Jones |
| Baker | North Point | Wilson | Northside |
| Creekside | John M Cuba | Summerwood | Burns Yakey |
| Bull Branch | North Drive | Kimbro | Westfield |
| Robertson and Bland | Dahlberg Estates | Maresh Cassen | Lake Drive |
| Vance | Avery Glen | Eckhardt | Frame Switch |
| Walter C Smith | Patterson | Jones | Lakeview |
How to Buy an Owner-financed Home in Taylor (78634, 76574)
Self-employment and poor credit can hurt your chances of getting approved for a conventional loan. But it doesn't mean that you should jump right to a rent-to-own arrangement because it restricts your choices of available homes. Owner-financing, on the other hand, lets you find the home of your choice in Taylor and it's entitled to a 30-year amortization period while giving you chances to rebuild your credit.
Interested in learning more? Set an appointment with us today!