Taylor Lake Village, TX owner-financed & rent-to-own homes (no credit)
Posted by Alexander Burlat on Wednesday, July 14, 2021 at 12:38 AM
By Alexander Burlat / July 14, 2021
Comment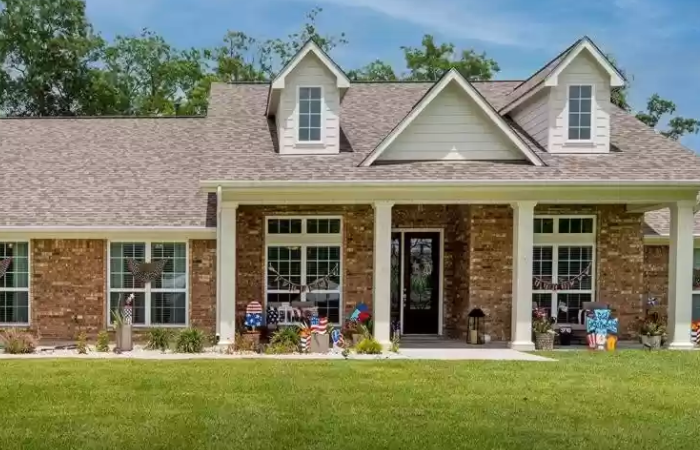 Taylor Lake Village is a nice, peaceful community. Like the nearby areas of San Leon, Shoreacres, and Kemah, Taylor Lake offers plenty of opportunities for water activities. Within a 10-minute drive, there are several restaurants, pubs, shops, and parks that make it an easily accessible town. NASA is even only a five-minute drive away.
The Taylor Lake Village property market has become competitive as demand for properties in convenient areas has increased. If you have struggled with credit, third-party owner financing in Taylor Lake Village might help you realize your goal of owning a house. This program, unlike rent-to-own or owner-to-owner, offers you access to the complete inventory of properties for sale. You can even get the warranty deed in your name on closing day.
In this guide, you will have free access to all the homes listed for sale in Taylor Lake Village. You will also learn how you can buy any of these homes with owner financing.
Why Buy an Owner-Financed Home in Taylor Lake Village, TX?
The following Taylor Lake Village real estate market overview will help you decide if the city is the right home buying destination for you and your family:
The Taylor Lake Village housing market has 20-30 homes for sale which are usually priced at $400K.
A 40-acre park in Taylor Lake Village contains a jogging track, fishing pier, playgrounds, a picnic pavilion, and sports fields. Park Superintendents keep the park in great shape.
Taylor Lake Village has many other parks that are equally beautiful in their own unique way. Safe and great for families, these parks are perfect for relaxing, having a picnic, or just taking a walk and reconnecting with nature. Clear Lake Park, Taylor Lake Village City Park, and Bay Area Park are namely some of these popular locations.
Taylor Lake Village students attend schools under the Clear Creek Independent School District, which is among the best in the area.
Because of the community's close proximity to downtown Houston and other landmarks, you will easily access to entertainment facilities, shopping, dining, and job opportunities.
Best Places to Buy a Home Near
How to buy no credit home in Taylor Lake Village with owner financing
A competitive market makes the house purchasing process even more difficult for potential buyers with bad credit. Though no-credit-check programs like rent-to-own and owner-to-own are among the alternatives available to home buyers struggling with credit, our program will teach you about unique third-party owner financing programs offering comparable to a traditional mortgage.