Spring Branch TX rent-to-own & owner-financed homes
Posted by Alexander Burlat on Thursday, January 2, 2020 at 11:18 AM
By Alexander Burlat / January 2, 2020
Comment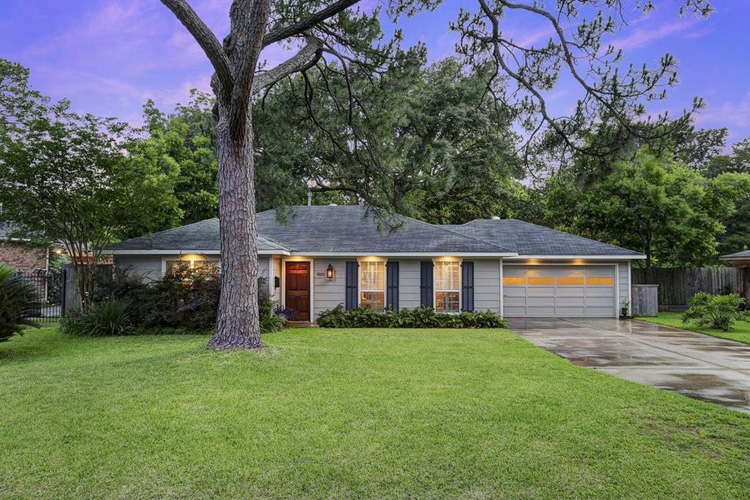 If you are looking to buy an affordable home, you should definitely explore Spring Branch housing market. Its close proximity to downtown Houston (the neighborhood is located just outside the 610 loop) and major employment centers and landmarks such as Energy Corridor, Galleria and Memorial Park makes it a popular choice among professionals. Some of the most desirable neighborhoods of Houston are also easily assessible. Families love Spring Branch due to the quality of school district, parkland and other kids-friendly amenities. The best thing about Spring Branch is that it offers a wide selection of homes with prices ranging from $200,000 to $3M. It means that it would be very easy for you to find a home in your budget.
If you are looking for a rent-to-own or owner-financed home in Spring Branch, we can help you learn how to buy any home you want here regardless of your credit situation. No credit check or income verification required. Browse the Spring Branch home listings below and get in touch with us by filling out the form on the property listing page.
Why to buy a rent-to-own or owner-financed home in Spring Branch, TX
Located in Harris County, Spring Branch is definitely a sought-after housing market near Houston. Here are a few features of this neighborhood that make it very desirable among home buyers:
Affordability and wide selection of homes
As already mentioned, Spring Branch is located in close proximity with some of the most desirable Houston neighborhoods such as Memorial Park. Despite the easy accessibility to these neighborhoods, homes are comparatively affordable in Spring Branch. While the median listing price is $350,000, you can easily find a single-family home priced $250,000 or below. It means that you get to live close to popular Houston neighborhoods without breaking the bank.
Easy Accessibility
Easy accessibility to downtown Houston, Energy Corridor, Galleria, Memorial Park and other landmarks makes Spring Branch a popular housing market among professionals, entrepreneurs and businesspeople. Spring Branch is easily accessible via I-10/Katy Freeway, 610 Loop, Highway 290, and Beltway 8.
Community spirit
If you are moving to Spring Branch from any part of the country, you would definitely love the diversity and community spirit that it offers. Community events are organized on a regular basis making it easier for new residents to develop social ties. Almost 40% of the households have kids, so whether you are moving to Spring Branch with family or you are an empty nester, you will find it easy to network with like-minded and liberal residents of this beautiful neighborhood.
Amenities
Spring Branch features many family-friendly amenities such as parks, playgrounds, community pools, sports and entertainment centers, top quality schools, shopping malls and restaurants offering global cuisines.
Popular Spring Branch neighborhoods and communities
Westbranch
Spring Branch West
Spring Branch North
Spring Branch Central
Spring Branch East
Spring Branch real estate market
While home values have appreciated sharply in Spring Branch over the past few years, it is currently a buyer's market, according to the NAR. It means that you would be able to negotiate the best terms for your rent-to-own or owner-financed home here.
How to buy a rent-to-own or owner financed home with bad credit in Spring Branch
Buying a home with alternative financing options such as rent-to-own or owner financing is possible if you have poor or non-existent credit.
We – here at Shop Owner Finance – can help you learn how to overcome credit challenges and buy any Spring Branch home you want regardless of your credit situation.
Get in touch with us to learn more about our program!