Splendora, TX owner-financed & rent-to-own homes (no credit)
Posted by Alexander Burlat on Wednesday, July 7, 2021 at 11:07 PM
By Alexander Burlat / July 7, 2021
Comment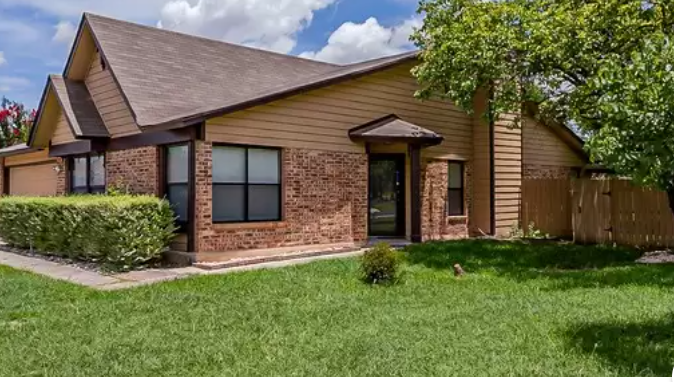 Unique for its deep roots, Splendora is a town in Montgomery County and it is a quiet community that enjoys the natural beauty of the countryside. This area is amazing for families because the schools offer an early college curriculum and provide youngsters with greater life opportunities. Splendora is a discreet neighborhood, yet it's not far from surrounding attractions in Conroe, The Woodlands, and Spring. Residents like the fact that it is not in the city and is not a congested location. In most cases, there have never been any safety concerns, and getting around the town is easy.
Many families who have been unable to purchase a home owing to their credit status have benefited from owner-financing in Splendora. While rent-to-own in Splendora can help those with bad credit, it doesn't guarantee you'll be able to buy the home of your choice. Owner-financing, on the other hand, enables you to choose any single-family house on the market without having to prove your credit or income.
In this guide, you will have free access to all the homes listed for sale in Splendora. You will also learn how you can buy any of these homes with owner financing.
Why Buy an Owner-Financed Home in Splendora, TX?
The following Splendora real estate market overview will help you decide if the city is the right home buying destination for you and your family:
The median listing price hovers around $185K. The homes stay on the market for an average of 75 days.
If you're a golf-loving resident of Splendora, Backyard Golf Inc. invites golfers, friends, and family together in their own backyards for a game or practice. Backyard Golf is your solution to a low-maintenance and enjoyable private putting green, with designs custom-designed to fit any yard size and shape and synthetic greens that have the same qualities as a real golf course green.
Splendora Gardens is a multi-dimensional creative environment dedicated to reconnecting our community with nature and human artistic expression via direct immersion and close encounters with art and artists.
If you're craving for an adrenaline rush, just a few minutes away from Splendora, Speedsportz Racing Park is a high-speed, outdoor racing complex just north of Houston that offers rental karts, driving courses, and special events. The karts can reach speeds of up to 45 miles per hour. For those who are waiting their turn or simply want to watch the activity, there are games and an air-conditioned viewing room accessible.
There are several restaurant choices in Splendora, ranging from meat and potatoes to restaurants and dives, to satisfy your gastronomic desires. Hummingbird Cafe is a must-visit, as are some of the other fantastic local eateries such as Splendora Cafe And Barbecue and 777 Coffee Shop.
Most Popular Splendora Neighborhoods for Owner-Financed Homes
Splendora Fields
Modern home designs in a dense suburban neighborhood give Splendora Fields residents an intimate community setting that's unique on its own. Lush greens on its lots give that refreshing vibe and the accessibility of Ipes Road Park and Sam Houston National Forest makes it perfect for everyone who loves to get in touch with nature every now and then.
Rio Vista
Diverse homes that take their cue from different architectural styles offer a perfect getaway for those who aspire to live here in Rio Vista. While the larger lots give out that serene atmosphere, the Rio Vista POA Park on the northeastern end of the neighborhood offers a larger nature preserve with miles of hiking and biking trails.
Muleshoe Lake
One of the more established neighborhoods on the northeastern end of Houston, Muleshoe Lake offers affordable housing with a beautiful blend of home designs and layouts. This community has been part of the greater Splendora since the early 80s and has continued to develop with new custom properties designed for modern homebuyers.
Other Areas to Buy Owner-Financed Homes in Splendora
| | | | |
| --- | --- | --- | --- |
| Holiday Oaks | Harvest Acres | Woodlane | Charterwood |
| Oak Creek Estates | Shady Dale | Southern Oaks | Olympia Oaks |
| Lakeland Club | Country Colony | Deerbrook Village | Maywood Acres |
| Southern Crossing | Peach Creek Estates | Splendora Acres | Freeway Forest |
| Parkland Community | Simmons | Hill And Dale Terrace | Brent Road |
| Splendora Estates | Lake Splendora | Mustang Oaks | Patton Lake |
| Joy Village | River Oaks | Kensington Oaks | Amberwood |
| Green Forest Estates | Splenwood | Pinewood Estates | Hill And Dale Acres |
| Bear Creek Ranch | Eastwood | Creekwood | White Oak Plantation |
Best Places to Buy a Home Near Splendora
How to buy no credit home in Splendora with owner financing
If you have bad credit and are self-employed or a foreign national, getting a mortgage in Splendora might be difficult. Rent-to-own and owner-to-owner financing in Splendora aren't the only options for house purchasers in your scenario. Third-party seller financing may be your best option if you're looking for no-credit houses in Splendora.