Silverlake, TX owner-financed and rent-to-own homes
Posted by Alexander Burlat on Wednesday, December 9, 2020 at 10:14 AM
By Alexander Burlat / December 9, 2020
Comment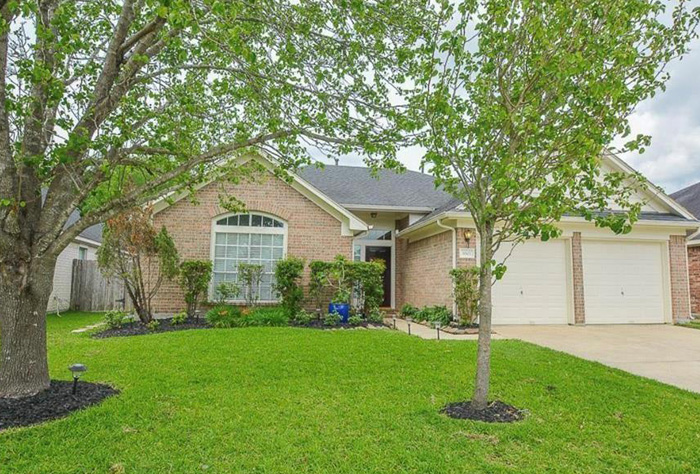 Lakefront homes, excellent amenities including sprawling golf courses, easy accessibility to Houston, and easy affordability for home buyers are some of the features that make Silverlake – a lakeside community in Pearland – a desirable housing market. Over 90,000 people from diverse ethnic and religious backgrounds call Silverlake home. The median listing price is $300,000, but you can easily find a single-family 3-bedroom home at $250,000 or less.
If you are looking to buy a home in Silverlake located in Brazoria County, but struggling with credit, we – here at Shop Owner Finance – can help you learn how to buy any home in this beautiful community with owner financing – regardless of your credit or situation.
In this guide, you will get access to all the homes listed for sale in Silverlake and nearby areas (77584 zip code). We will also discuss how you can buy any of these homes with owner financing.
Why to buy an owner-financed home in Silverlake, TX (77584)
Here are a few reasons you should consider buying a home in Silverlake near Houston:
Family-friendly amenities
Families raising kids love Silverlake as it features many kids-friendly amenities including playgrounds, parks and excellent schools. Some of the top-ranked schools are located in Silverlake. Here are some of the most notable ones:
Elementary Schools
Silvercrest Elementary School
Silverlake Elementary School
Massey Ranch Elementary School
Red Duke Elementary School
Middle Schools
Berry Miller J High School
Rogers Middle School
Sam Jamison Middle School
Pearland J H South
Rodeo Palms Junior High School
High Schools
Glenda Dawson High School
Manvel High School
Silverlake also features three gold courses in close proximity - Southwyck Golf Club, The Pearland Golf Club and Golfcrest Country Club.
Affordable waterfront homes
Taking into consideration the excellent amenities that this master-planned community offers, Silverlake is affordable. It's less than 40 minutes' drive from downtown Houston and is connected via State Highway 288 and Sam Houston Tollway. Despite the easy accessibility, the homes sitting on large lots with greenery are reasonably priced.
Good investment
Silverlake properties have been reporting a strong appreciation in values for the past few years. This makes buying a home in this community a smart investment. Pearland is one of the fastest growing areas near Houston.
How to buy an owner-financed home in Silverlake and nearby communities (77584)
Buying a home in Silverlake can be challenging if you don't qualify for a conventional mortgage due to reasons such as foreign nationality, financial missteps in the past or self-employment.
If you've saved enough for a down payment (a minimum of 15-20%), we can help you learn how to get owner financing on any home in Silverlake or anywhere else in Houston for that matter. You can pay off your owner financing loan in 30 years at reasonable interest rates or refinance any time you want with a conventional lender without worrying about pre-payment penalties. There are no balloon payments, credit check or income verification.
Interested in buying an owner financed home in 77584?
Contact us today!