Sienna Plantation TX rent-to-own & owner financed home with no credit check
Posted by Alexander Burlat on Wednesday, July 31, 2019 at 5:02 PM
By Alexander Burlat / July 31, 2019
Comment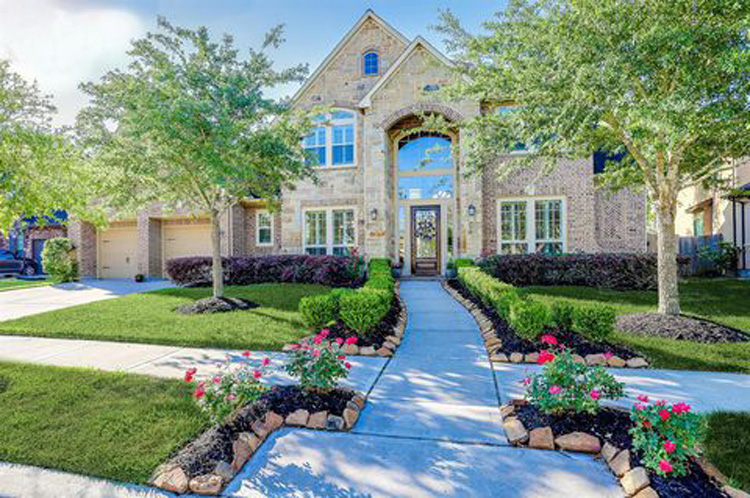 Home to over 16,000 residents, Sienna Plantation is one of the largest master-planned communities in Missouri City near Houston. The Sienna Plantation neighborhoods have enjoyed a planned residential development due to deed restrictions imposed by its two community associations. Sienna Plantation boasts a diverse community. While homes are slightly more expensive than those in some neighboring communities (the median home price is about $350,000), it is one of the most sought-after property markets for families, investors and individuals for a verity of reasons such as top performing schools, strong social ties among residents and excellent amenities such as an award winning golf course.
If you are struggling to fulfill your dream of buying a Sienna Plantation home due to bad credit, you should know that you can explore alternative financing options such as rent-to-own and owner financing. While buying a rent-to-own home may be a bit challenging due to the lack of properties listed for sale with this option, we can help you learn how you can buy any home you want with owner financing. Begin your home buying journey now by exploring listings of Sienna Plantation homes for sale below. Fill up the form on the property listing page and we will promptly get in touch with you to help you learn how you can buy your dream home with no credit check:
Why to buy a rent-to-own or owner finance home in Sienna Plantation
Here are a few reasons why you should consider buying a home in Sienna Plantation:
Excellent amenities
When it comes to amenities, Sienna Plantation is one of the best golf course communities near Houston. The community maintains many recreational common areas including playgrounds, parks and clubs. There are several shopping malls, restaurants and diners. The lakeside amphitheater here is a popular hangout place for young residents. Sienna Plantation features an award winning golf course - The Sienna Plantation Golf Club. Texas Medical Center is just 30 minutes' drive.
Planned development
The two community associations have imposed some deed restrictions, requiring residents to follow certain codes when building homes and undertaking major renovations. These restrictions have helped the neighborhoods preserve their original look and feel. It has also ensured that public amenities are developed and maintained to improve the quality of life for its residents.
Diverse Community
While 60 percent of the residents report their race to be White, Black and Hispanics make up 20 percent of the population. Due to a large number of community facilities, residents find it easy to develop social ties. The associations organize community events on a regular basis, helping families and individuals come together.
Top performing schools
Most neighborhoods in Sienna Plantation are served by the Fort Bend Independent School District (ISD). It features some of the top performing public and private schools. Some of the elementary schools in and near Sienna Plantation include Sienna Crossing Elementary School, Scanlan Oaks Elementary School and Heritage Rose Elementary School. Some middle and high schools include Billy Baines Middle School and Ridge Point High School.
A great selection of homes
As far as the types of residential properties are concerned, you will have a lot of options to choose from when you are in the Sienna Plantation housing market looking for your dream home. From 3-bedroom single family homes to large mansions sitting on wooden lots, you can find a home in your budget and as per your requirements.
Sienna Plantation real estate market trends
Almost 90% homes in Sienna Plantation are owner-occupied. You will find over 800 homes listed for sale in Sienna Plantation most weeks. You can buy any of those homes with no credit check thanks to owner financing.
Sienna Plantation home prices saw a steep increase till 2017; however, they are now stable. If you are looking to buy in Sienna Plantation, you will have a lot of options without worrying about getting into bidding wars
How to buy a rent-to-own or owner finance home with bad credit in Sienna Plantation
Buying a home in Sienna Plantation can be challenging if you have bad credit. Most lenders won't either approve your mortgage application or offer you the best terms. But in case you have saved for a large down payment (from 15%-20%), you can buy your home dream with no credit check.
Wondering how?
Owner financing can make this possible. Get in touch with us today to learn how you can buy any home – even a brand new home – with this financing method.