Shenandoah, TX owner-financed & rent-to-own homes (no credit)
Posted by Christelle Anne Boquiron on Wednesday, July 14, 2021 at 12:46 AM
By Christelle Anne Boquiron / July 14, 2021
Comment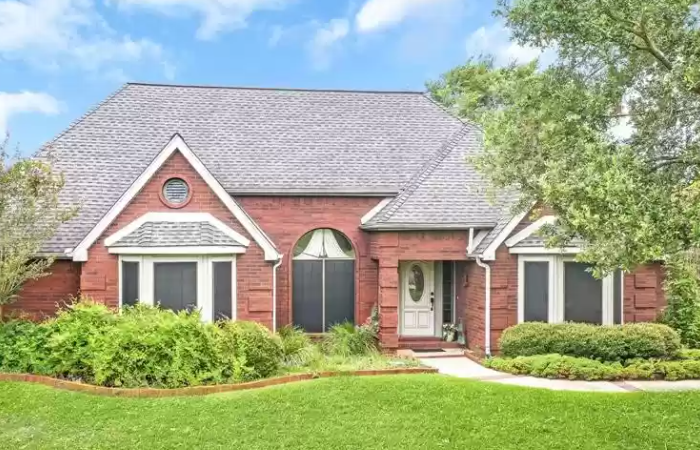 Shenandoah is a hidden gem in Montgomery County that offers an excellent quality of life to residents. Everything in Shenandoah is easily accessible and quick to get around due to its small size of a little over two square miles. It's located near The Woodlands and other prominent residential areas such as Panther Creek, Sterling Ridge, and Tomball. The fantastic location, lodgings that cater to both business and leisure tourists, and a diverse selection of retail and dining opportunities are the reason why many families want to move here.
Though rent-to-own allows you to buy a home without a credit check, you'll have to sacrifice a big chunk of the inventory, and even then, you can't be sure you'll have the deed in your name at the end option period'. Working with a Shenandoah Realtor who is experienced with third-party seller financing will make the process of purchasing a no-credit home easier as you will be able to shop for a residential property in the open market.
In this guide, you will have free access to all the homes listed for sale in Shenandoah. You will also learn how you can buy any of these homes with owner financing.
Why Buy an Owner-Financed Home in Shenandoah, TX?
The following Shenandoah real estate market overview will help you decide if the city is the right home buying destination for you and your family:
In the 30-40 homes for sale which are priced at an average of $270K, you will find listings ranging from $160K to $1.5M.
If shopping is your favorite pastime, both Portofino and the Sam Moon shopping complexes are worth a visit. The Sam Moon Center, which includes its eponymous woman's accessories, jewelry, and apparel store, Sam Moon Trading Co., as well as other value-oriented businesses, has more than 40 shops and eateries, including popular stores like Nordstrom Rack, PGA Tour Superstore, and T.J. Maxx.
Shenandoah also provides convenient access to all of Conroe and The Woodlands' shopping, restaurants, and entertainment. The city hotels are within a one-to-three-mile drive of nearly all of The Woodlands' major attractions, eating, and shopping districts and downtown Conroe is less than 10 miles away. It's also only around eight miles north of Old Town Spring and Six Flags Hurricane Harbor in Spring. Shenandoah is an excellent place to stay on a weekend trip or extended family vacation because of its accessibility and ease.
Shenandoah features an urban trail system that connects to The Woodlands trail system, allowing you to stroll and ride while you're here. The community is also close to a variety of beautiful natural places, including Lake Woodlands and the WG Jones State Forest. You can rent a kayak and paddle about the 200-acre lake at Lake Woodlands, or try your hand at fishing.

With almost 50 restaurants and expanding, Shenandoah is a fantastic destination for foodies. Within the city, you'll find everything from inexpensive quick-service restaurants to high-end, white-linen steakhouses with award-winning chefs, from tiny, locally-owned eateries to huge national chains.
Most Popular Shenandoah Neighborhoods for Owner-Financed Homes
Shenandoah Valley
Shenandoah is known for its affordable home options and the city's accessibility to some of Houston's most popular destinations. This well-established community takes it to newer heights with larger homes that offer more space for interior decorating, outdoor landscaping, and for families to enjoy some at-home quality time.
Malaga Forest
This small intimate community features garden homes inspired by Mediterranean architecture. It's minutes away from the best spots in Shenandoah and Houston through its proximity to Interstate 45 via Wellman Road. Residents here get to come home to a quiet retreat that connects them with nature right in their own backyard.
The Reserve at Grogan's Mill
The Reserve at Grogan's Mill features luxurious homes with diverse modern designs inspired by different movements and time periods. While it's still within the intimate city of Shenandoah, this intimate community is tucked away in The Woodlands, giving residents a sense of exclusivity and access to the Master-Planned Community's best-kept amenities.
Other Areas to Buy Owner-Financed Homes in Shenandoah
| | |
| --- | --- |
| Lily | Marion |
| Centro | Silverwood Ranch |
| Tuscany Woods | Wellman Manor |
Best Places to Buy a Home Near Shenandoah
How to buy no credit home in Shenandoah with owner financing
When you have bad credit, it may be tempting to go with rent-to-own or owner-to-owner financing in Shenandoah, but seller financing is a better option. You can purchase any single-family house listed on the market in Shenandoah with owner financing if you can come up with a sizable down payment.