Shavano Park, TX Owner-Financed & Rent-to-Own Homes (No Credit)
Posted by Christelle Anne Boquiron on Thursday, May 19, 2022 at 4:19 PM
By Christelle Anne Boquiron / May 19, 2022
Comment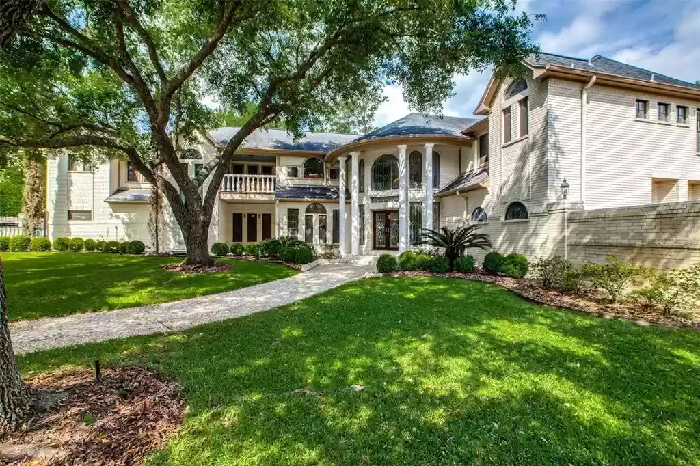 Shavano Park sits at the edge of Texas Hill Country - just 15 miles north of San Antonio. The blend of vintage properties and more recent developments make Shavano Park stand out from other suburbs such as Schertz and Live Oak. The locals love the tree-lined streets, excellent amenities, and the mix of small-town vibe and modern urban convenience. It's one of the most exclusive neighborhoods in the San Antonio Metro area with affordable housing options starting at $500,000.
If you have been turned down for a mortgage due to your credit situation, self-employment, or foreign nationality, our real estate training program can help you learn how to leverage owner financing to get the home of your choice in Shavano Park or anywhere around the 78230, 78231, and 78249 zip code areas.
This guide will help you learn how to leverage owner-financing to get the home of your choice in Shavano Park regardless of your credit situation.
Why Buy an Owner-financed Home in Shavano Park, TX?
Here are a few reasons why you should consider buying a home in Shavano Park:
The average price for a single-family home here sits at $850,000 but the options start at $500,000.
About 15-30 houses are listed here and these properties stay on the market for approximately 60 days. Homebuyers here have enough time to explore the real estate landscape before making their decision.
The city was established back in the mid-50s so buyers shopping around for a home here can expect a broad range of vintage homes as well as newer developments with beautiful landscaping.
Shavano Park's location near the Anderson Loop-Interstate 10 Intersection gives locals a quick, convenient route to all the best sights and attractions around San Antonio.
The proximity of both the Phil Hardberger and Eisenhower Parks offers a quick getaway from the urban buzz with a nature preserve center, wooded trails (with guided hikes and tours), picnic pavilions, and playgrounds set with spectacular views.
The city features restaurants offering Mexican, Asian, and European food.
Shavano Park schools are some of the most renowned in the area. These include Blattman Elementary, Hobby Middle, and Clark High.
Most Popular Shavano Park Neighborhoods for Owner-Financed Homes
Old Shavano Park
Zip Code: 78231
As its name implies, Old Shavano Park is one of the first neighborhoods (established in 1954) in this growing suburban city. Families love it here because of the diverse housing options (ranging in size, floor plan, and design) that were built as far back as the mid-50s up to the early 2000s.
Huntington at Shavano Park
Zip Code: 78231
One of the more affluent (and more recent) neighborhoods in Shavano Park, Huntington offers stately homes and manor-style properties valued at upwards of $1,000,000. While the neighborhood is mostly car-dependent, the area's scenic surroundings make it one of the friendliest to both bikers and pedestrians.
Shavano Park Estates
Zip Code: 78249
Built back in the 1970s, Shavano Park Estates is the 3rd oldest neighborhood in the area with a mix of established homes and more recently-constructed ones. Homes here sit on larger lots (a minimum of 1 acre) and residents enjoy the same peaceful streets complemented by a natural scenic view.
More Universal City Neighborhoods to Get Owner-Financed Homes
| | | |
| --- | --- | --- |
| DeZavano Estates | Willow Wood at Shavano Park | Shavano Creek |
How to Buy an Owner-financed Home in Shavano Park, TX
Third-party Owner financing can be a great alternative to no-credit-check programs in Shavano Park because of the flexibility it gives homebuyers in terms of housing inventory. It's different from rent-to-own because it guarantees immediate homeownership and there's no pressure to pay early with an amortization period of up to 30 years. The fixed monthly payments are also reported to major credit bureaus so buyers can rebuild credit and refinance with a lender any time they want.
Interested in learning more? Set an appointment with us today!