Sharpstown, Houston rent-to-own & owner-financed homes
Posted by Alexander Burlat on Saturday, November 28, 2020 at 3:50 PM
By Alexander Burlat / November 28, 2020
Comment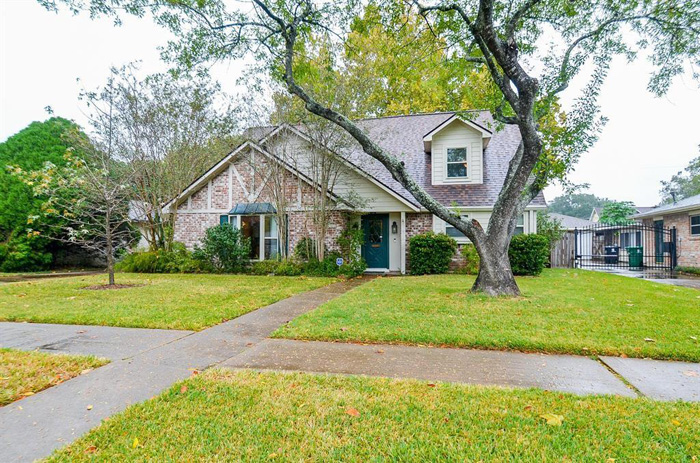 If you are looking for an affordable home in a historic neighborhood with family-friendly amenities, you should definitely explore Sharpstown. With a median listing price of just $210,000, Sharpstown is home to nearly 8000 households. The area is diverse with families from different nationalities and ethnic backgrounds moving in over the past 3-4 decades. The famous Chinatown and Mahatma Gandhi district are in Sharpstown.
Buying a home in Sharpstown can be financially rewarding also as the home prices have reported strong appreciation recently. However, if you are unable to qualify for a conventional mortgage due to foreign nationality, poor credit, or for any other reason, it can be challenging to fulfil your dream of owning a home in this neighborhood. The good news is we – here at Shop Owner Finance – can help you learn how to buy any Sharpstown home you want with owner financing.
In this guide, you will get access to all Sharpstown home listings. We will also discuss some of the features that make Sharpstown a great destination for families:
Why to buy an owner-financed home in Sharpstown
Here are a few reasons why you should consider buying a home in Sharpstown
Excellent amenities
One of the biggest reasons for the neighborhood's popularity among families is that the area features excellent amenities. There several parks, a golf course, and a community center with numerous amenities including tennis and basketball courts, swimming pools, and hike-and-bike trails.
Sharpstown features over 60 top-rated schools. Following are some of the most popular ones:
Elementary Schools
Sutton Elementary
KIPP Peace Elementary
Pilgrim Academy
KIPP Connect Houston Pri
White Elementary School
Chancellor Elementary School
Mcnamara Elementary School
Bush Elementary School
Kipp Dream
Best Elementary School
Middle Schools
KIPP Gulfton Middle School
Sharpstown International School
Yes Prep - West
Kipp 3d Academy
O'donnell Middle School
Pilgrim Academy
Yes Prep North Forest
Yes Prep - White Oak
KIPP Academy West Middle
Budewig Intermediate School
Affordability
Diversity
Real estate growth
High Schools
Sharpstown International School
Yes Prep - West
Yes Prep North Forest
Yes Prep - White Oak
Yes Prep - Gulfton
Yes Prep - Southside
Kipp Sunnyside High School
Kipp Northeast College Preparatory
Long Academy
Elsik High School
Affordability
The Sharpstown homes are affordable. You can buy a beautiful single-family home for $200,000 or less. You will find over 150 homes listed for sale on the market most weeks, so you'll have a lot of choices when you are in Sharpstown housing market.
Diversity
Sharpstown is one of the most culturally diverse area in Houston. You will find a sizable population of Asians apart from local residents. This cultural diversity brings with it variety in food scene and shopping experience. Noodle bars, dumpling houses, and other Asian eateries, South Indian and Pakistani cuisines line several streets in smaller neighborhoods within Sharpstown. You will get bargain deals when shopping for apparels, jewelry, electronics, and many other items in Sharpstown.
Real estate growth
The market has reported a strong appreciation in home values over the past few years due to an increase in the population. For this reason, buying a home in Sharpstown can turn out to be a good investment.
Connectivity
Sharpstown is connected through major freeways and main roads including Beechnut Street, Bissonnet Street, Interstate 69 and Bellaire Boulevard. Downtown Houston, West University, Texas Medical Center, and several other landmarks are located in close proximity.
How to buy an owner financed home in Sharpstown (77036, 77074, 77081, 77236, 77251, 77274)
While most owner financing programs offer no credit check or income verification, most of them require balloon payments, pre-payment penalties and heavy interest rates. You also can't buy any home of your choice. We can help you learn how to get an owner financing loan with a 30-year amortization period, no balloon payment or pre-payment penalty. It means that you can refinance any time you want. As long as you can arrange for a minimum of 15%-20% down payment, you can buy any Sharpstown home listed for sale.
Interested in buying an owner financed home in 77036, 77074, 77081, 77236, 77251, 77274?
Contact us today to learn how we can help.