Shady Acres, Houston TX owner-financed and rent-to-own homes
Posted by Alexander Burlat on Thursday, December 17, 2020 at 3:57 PM
By Alexander Burlat / December 17, 2020
Comment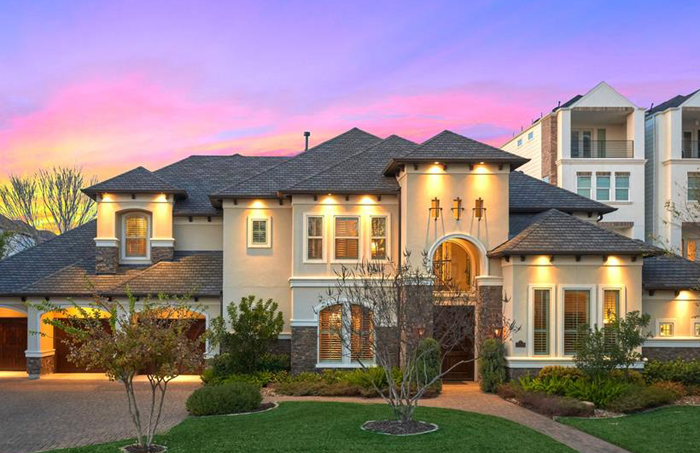 Close proximity to downtown Houston and popular business centers, plenty of entertainment and leisure options, and a comparatively affordable housing market are some of the reasons you can consider buying a home in Shady Acres. Though it's a mixed-use area, many professionals like the community due to its close proximity to downtown Houston, the Medical Center, Galleria, other major landmarks in the city. You can easily buy a single-family home for $35,000 or less.
If you are looking to buy a home in Shady Acres, but struggling with credit, we – here at Shop Owner Finance – can help you learn how to buy any home here with owner financing – regardless of your credit or situation.
In this guide, you will get access to all the homes listed for sale in Shady Acres and nearby areas (77008 zip code). We will also discuss how you can buy any of these homes with owner financing.
Interesting facts about Shady Acres, TX (77008) real estate market
Here are a few reasons you should consider buying a home in Shady Acres in Houston:
There are nearly 600 single-family properties.
It's a mixed-use residential area, bordering Loop 610 to the north, while TC Jester Boulevard to the west. It is accessible via Shepherd Drive, Ella Boulevard, 20th Street and other roads also.
Despite being densely populated, Shady Acres features several family-friendly amenities including top restaurants, bars, diners, cafes, hike and bike trails.
There are gated communities in the area, offering their residents privacy and security.
You will have many options when you are in Sandy Acres market looking for a home. There are townhomes, two-story homes, and patio homes listed on the market for sale.
Compared to other adjoining neighborhoods such as Garden Oaks, you will find the homes in Shady Acres more affordable. You can buy a beautiful single-family home for $350,000 or less.
You will find about 50 homes listed for sale here most weeks.
Most homes in Shady Acres are owner-occupied.
Most Popular Shady Acres Neighborhoods for Owner-Financed Homes
Enclave at Shady Acres
Featuring secure city living with a small-town feel, the Enclave at Shady Acres features modern family homes of different sizes with at least 3 bedrooms and full baths. The median listing home price of $365,000 makes it one of the more affordable options within the area.
Grove of Shady Acres
The Grove of Shady Acres is one of the more modern housing markets in the area with properties constructed as recently as 2016. Most of the homes in the area feature mid-sized homes with roomy interiors and vibrant designs.
Shady Acres Landing
High-end home designs with a vintage vibe make Shady Acres Landing a much-preferred residential spot for anyone who wants to upgrade to a new home. While there are affluent prices in the area, first-time homebuyers have options on the lower price of the spectrum at $330,000.
Other Areas to Buy Owner-Financed Homes in Shady Acres
| | | |
| --- | --- | --- |
| Cottages At Shady Acres | Sevillas Of Shady Acres | Shady Acres Grove |
| Courtyards At Shady Acres | Shady Acres 76 | Shady Acres Manor Rep |
| Gardens At Shady Acres Amd P | Shady Acres 86 | Shady Acres Park |
| Manors At Shady Acres | Shady Acres Crest | Shady Acres Pointe |
| Parques At Shady Acres | Shady Acres Gardens | Shady Acres View |
How to buy an owner-financed home in Shady Acres and nearby communities (77008)
Buying a home in Shady Acres can be challenging if you don't qualify for a conventional mortgage due to reasons such as foreign nationality, financial missteps in the past or self-employment.
If you've saved enough for a down payment (a minimum of 15-20%), we can help you learn how to get owner financing on any home in Shady Acres or anywhere else in Houston for that matter. You can pay off your owner financing loan in 30 years at reasonable interest rates or refinance any time you want with a conventional lender without worrying about pre-payment penalties. There are no balloon payments, credit check or income verification.
Interested in buying an owner financed home in 77008?
Contact us today!