Self-Employed? Things to Consider When Buying a Home in Houston
Posted by Christelle Anne Boquiron on Thursday, October 21, 2021 at 3:29 PM
By Christelle Anne Boquiron / October 21, 2021
Comment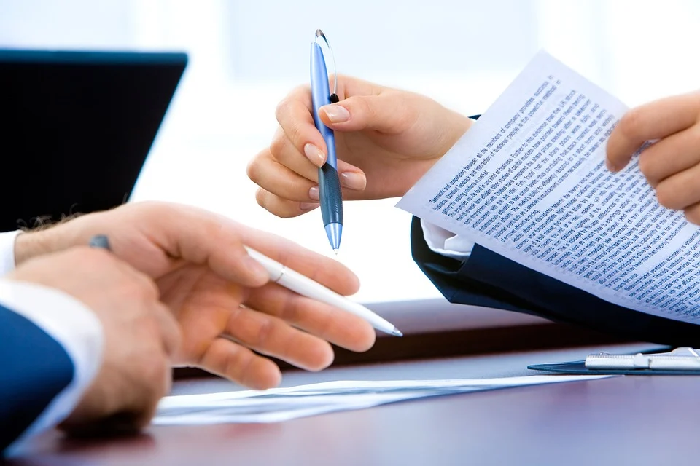 Buying a home or relocating to a new city, county, or state can be a daunting task as it is. Thinking about the place, weather, environment, crime rate, even roads and amenities is one thing but there's a lot more to consider if you're self-employed. Being your own boss usually entails a lot of perks, chief of which is having less stress and fewer paperwork in every transaction you make. But realizing your dream of homeownership changes all of that. Most lending firms ask for a different set of requirements from the regular W-2 employee applicants.
It's not to say that being self-employed makes it impossible for you to get a home of your choice. In fact here at Shop Owner Finance, we help self-employed professionals and entrepreneurs learn about third-party owner financing. In this type of financing, your home purchase is financed by an investor instead of a bank. You make fixed monthly payments that are reported to credit bureaus helping you build your credit. You don't make any balloon payments or pay pre-payment penalties. Also, you can refinance anytime. You can start your search for a home right away by using the MLS form below. We will help you learn how you can buy any home in Houston or Texas with no credit check or income verification.
Why Being Self-Employed is Different?
While being self-employed holds you to the same standards for income, debt, down payment, and eligibility as regularly-employed applicants do, the difference is in the documentation. This comes in the form of providing documented proof for your cash flow like a W-2 Employee would show his or her monthly income statement.
Read: Looking for options on how to buy a home in the greater Houston Area? Check this out.
What To Consider When Buying a Home in Houston
The feeling of holding the keys to your new home is simply incomparable. If you've established your financial stature through self-employment, you deserve to reap the fruits of your hard work and perseverance. But there are quite a few things to consider before buying your dream home and we're here to share quite a few of them:
1. Self-Employment is not limited to Entrepreneurs
The term sounds pretty much simple, doesn't it? But banks and other conventional lenders categorize "self-employed" as anyone with a 25% ownership interest over a business venture. Beyond that, self-employed is anyone who does not have a steady stream of revenue on a monthly basis. The Houston Association of Realtors classify them as
Privately Practicing Licensed Professionals
Independent Contractors
Freelancers
Seasonal Employees
Gig Jobs/Side Jobs
2. Eligibility
Contrary to popular notion, self-employed individuals are eligible for mortgages. The only difference is that they have to turn in different sets of documents and play by a different set of rules. The Houston Association of Realtors details what your need to qualifying for a home but basically here's what you'll need:
At least 2-years of self-employment (before being considered for a home loan)
A year's worth of self-employment (if you can show at least a two-year history of a similar employment setup)
A minimum business ownership interest of 25% (for Entrepreneurs)
3. Income Statements & Documentation
Self-employment income is considered valid as long as it's consistent and sustainable. Your business may get reviewed to check if your revenue streams are ongoing and if it's likely to keep on doing so at a consistent pace. Bear in mind though underwriters and loan officers have an unconventional process that starts with your taxable income and add certain deductions back. The Houston Chronicle has more on this.
4. Credit Score is a Plus
According to the Federal Home Loan Mortgage Association (Freddie Mac), while most lenders are very meticulous about the type of property you're buying (especially single detached homes) and your intended use, they're also very much interested in your credit scores. Some of the things that are usually looked in on are:
Credit Score and History
Previous and Current Debts
Assets and Savings (Liquid)
5. Not All Mortgage Options Need Stellar Credit
The home loan industry is starting to catch on with the growing lot of the self-employed with a plethora of financing options being revived or getting a modern treatment. No-credit-check financing options such as:
Federal Housing Authority (FHA)
Low-Credit Score Loan
Statement Income Loan
No Documentation Loan
No Tax-Return Loan
Owner-financing Loan
The latter becoming one of the more popular alternatives because not only does it allow you to find the home of your choice in Houston, it also posts your mortgage payments to major credit bureaus to help rebuild your credit score over time.
Here are a few home listings in Houston. Remember you can buy any single-family home of your choice with income verification with third-party owner financing. Get in touch with us today to learn more!
Disclaimer: Shop Owner Finance/ TL Global is not a lender. We are a real estate training agency. The Content is for informational purposes only, you should not construe any such information or other material as legal, tax, investment, financial, or other advice.