Sealy, TX Rent-to-Own & Owner-Financed Homes (No Credit)
Posted by Christelle Anne Boquiron on Thursday, June 24, 2021 at 3:12 PM
By Christelle Anne Boquiron / June 24, 2021
Comment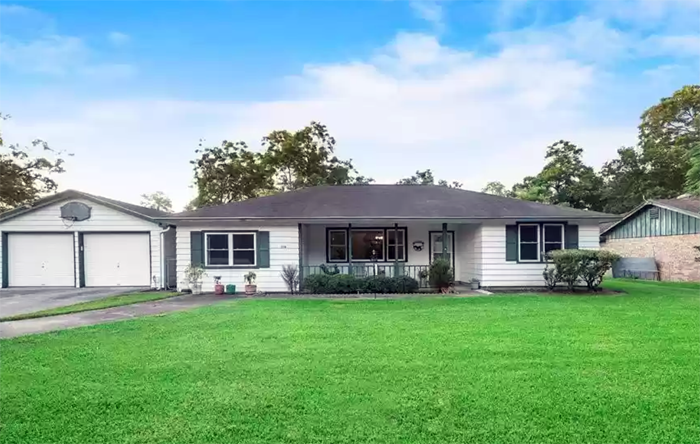 Sealy is the most populous city in Austin County and is quickly expanding. It's 50 miles west of downtown Houston and 22 miles west of Katy, located in between Bellville, Brookshire, and Wallis. This location allows you and your family to visit a large metropolis without compromising the calm ambiance. The median listing price is around $450K with an inventory of 100-200 homes for sale that stays on the market for an average of 100 days, more or less. Families may have an afternoon picnic in one of the municipal parks, walk along with one of the numerous walking/jogging paths, or spend the day in the community pool. There are also several wineries and restaurants to explore, as well as world-class golf courses and retail malls nearby.
Countless families and single homebuyers who are either self-employed or deal with credit issues believe that the only choice they have to get a decent home in a desirable city like Sealy is to settle with rent-to-own houses or owner-to-owner financing. There are major downsides to this, one of them being constrained to a limited inventory and a risk of facing future ramifications. Home owner-financing offers the same opportunity of no credit check without compromising the freedom of choosing any home in the market, the best part is you will also get a warranty deed in your name.
In this guide, you will have free access to all the homes listed for sale in Sealy. You will also learn how you can buy any of these homes with owner financing.
Why Buy an Owner-Financed Home in Sealy, TX?
The following Sealy real estate market overview will help you decide if the city is the right home buying destination for you and your family:
The median listing price is around $450K with an inventory of 100-200 homes for sale that stays on the market for an average of 100 days, more or less.
If the chamber of commerce, you may pick up a driving/walking tour there. The booklet, which was created by the Sealy Area Historical Society, includes street-by-street data on shops, residences, and places of interest.
The Texas Independence Trail includes two must-see stops: San Felipe and the Stephen F. Austin State Historical Park. The Colony of Austin's original capital was the teeny-tiny San Felipe de Austin. It was burned down by the people when Santa Anna arrived, but it was restored after San Jacinto. A reproduction of SFA's "dog-trot" cabin, as well as a shop, are among the structures.
Sealy is a wonderful, little community. It's close enough to Houston to take advantage of big events and attractions, yet far enough away to maintain a small-town atmosphere. The school district is fantastic, and this community is ideal for families.
Sealy is a wonderful place to raise a family in a setting that embraces real Texas values. Be one of the first to call Hunters Crossing home, and live up to the Sealy slogan of "History of Excellence - Future of Progress." Come see everything Hunter's Crossing has to offer and be one of the first to call it home.
Most Popular Sealy Neighborhoods for Owner-Financed Homes
Sealy Lands
One of the most historic towns in the outskirts of Houston, Sealy Lands has been part of the Austin County Seat since the late 1800s. Locals enjoy the conveniences and comforts of its amenities without going far, but what they enjoy more is the neighborhood's efforts to make the streets friendly to bikers and pedestrians alike.
Brazos Country
This tight-knit community on Sealy's far east offers a rare blend of laid-back countryside living, picturesque suburban streets, and clubhouse comfort. Its location beside the Brazos River and the Rive Ridge Golf Club makes offers a host of recreational pastimes that are unique to locals of Brazos Country.
Lazy River
The small surface area covered by Lazy River offers a feeling of exclusivity without the hefty price tags found in most master-planned communities. The cool breeze and the relaxing sound of gently flowing water along with the surrounding greens in the area offer a relaxing vibe not felt in neighboring towns.
Other Areas to Buy Owner-Financed Homes in Sealy
| | |
| --- | --- |
| Edgewood Village Townhomes | Eastlake Estates |
| South End | Victorian Cottages |
| Westview | Brooks Estate |
| Evlyn Court Condominiums | Quail Run |
| Settlers Crossing | Sealy Homestead |
| Lakeside Estates | Country Place |
| Engelking Terrace | Meadow View Estates |
| Gifford | Allen Creek Farms |
| Twilight Acres | Settler's Estates |
| Krampitz Don Ell | San Bernard Ranches |
| Bernard Crossing | Bob Tesch |
| Moravian Ridge | Newcom |
| Willowbrook | Miller Road |
| Quail Meadows | Tauber |
| Lourdes | Westlake |
| Blacknell Eugene | Briarwood Estates |
| Brandywilde | Carolyn Meadows |
| Hillside Estates | Gebhardt |
| Westglen | Eagle Pointe |
| Crick | Hardman Acres |
| Settlers Meadows | Cerda Estates |
Best Places to Buy a Home Near Sealy
How to buy no credit home in Sealy with owner financing
If you're having trouble getting a mortgage to buy a house in Sealy, you might want to look into other financing alternatives like rent-to-own or owner-to-owner. However, you will be limited by the limited number of properties available and the conditions of the loan, which include balloon payments and pre-payment penalties. With owner financing, you may get a fixed interest rate on any single-family house you choose. You have 30 years to pay off your loan and the option to refinance with a bank at any moment.