Seabrook, TX Rent-to-Own & Owner-Financed Homes (No Credit)
Posted by Christelle Anne Boquiron on Thursday, June 24, 2021 at 2:45 PM
By Christelle Anne Boquiron / June 24, 2021
Comment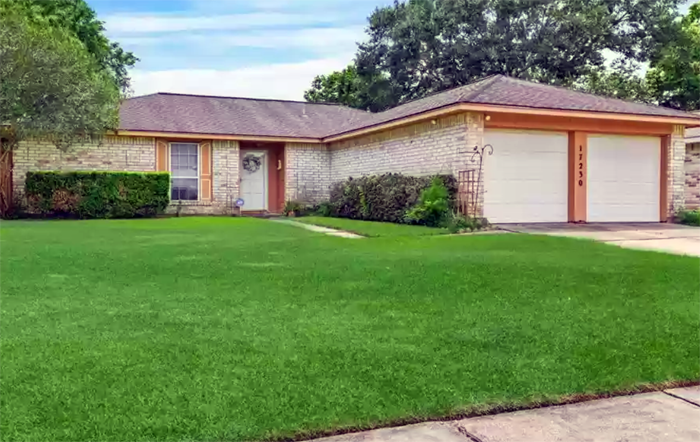 Seabrook is a must-see location situated between Kemah and La Porte on the coast. Seabrook is known for its location on the Great Texas Coastal Birding Trail, which is home to 300 bird species that may be seen from bird-watching platforms and watering holes along the 10 miles of hike-and-bike paths. In addition to the city's abundant natural attractions, Seabrook hosts some seasonal activities that are guaranteed to be family-friendly.
Seabrook is an active location that hosts many activities and fun-filled attractions—no wonder the market can get competitive, and if you're struggling with credit, getting into bidding wars with other homebuyers is a difficult situation you'd want to avoid. Rent-to-own houses may sound like a viable option but you won't have the same freedom of choosing the perfect home; however, owner financing is a good choice since it offers the same opportunity of picking from a huge inventory but without a credit check or proof of income. This arrangement is unique because it accommodates everyone as long as they're financially disciplined.
In this guide, you will have free access to all the homes listed for sale in Seabrook. You will also learn how you can buy any of these homes with owner financing.
Why Buy an Owner-Financed Home in Seabrook, TX?
The following Seabrook real estate market overview will help you decide if the city is the right home buying destination for you and your family:
The median listing price is around $355K with an inventory of 100-200 homes for sale, ranging from $150K to $5M.
The median days on market is 120 days. The market is slightly competitive and even though you have a good chance of processing for your best home of choice without competing with other buyers, it would still help to be financially prepared to make things easier for you.
Seabrook has a shoreline that stretches for eleven miles. With 1,250 boat docks in Seabrook, the Clear Lake region is the third-largest boating destination in the country. Direct access to Galveston Bay without having to navigate sandbars is a big benefit of parking your boat at Seabrook. Endeavor, Lakewood Yacht Club, Blue Dolphin, and the Seabrook Marina & Shipyard are the four marinas in Seabrook.
Seabrook is a birding refuge on one of North America's busiest migratory routes. Over 291 species of birds have been documented in the area, which includes fresh and salt marshes, bay shorelines, riparian and highland forests. Seabrook features four authorized birding locations along Todville Road, which is part of the Great Texas Coastal Birding Trail's Clear Loop.
The park selection in Seabrook is well-known for its high quality and well-maintained condition. There is something for everyone with 18 parks encompassing over 200 acres, including a family fun swimming pool, disc golf, and skate park.
Seabrook's crime rate is 61% lower than the state average, its schools are rated 15% better than the national average, and its family income is 55% higher than the state average, according to MoneyInc.com.
Most Popular Burleson Neighborhoods for Owner-Financed Homes
Clear Lake
Nestled right next to its namesake, Clear Lake City offers not just a beautiful freshwater view but a whole lot of things to do as well. It's also home to NASA's Johnson Space Center, making it one of the most popular tourist destinations in Houston.
Taylor Lake Estates
The peaceful waterfront town of Taylor Lake Estates offers a majestic view of the waterfront. As part of the eponymous Taylor Lake Village, it offers plenty of opportunities for water activities. Within a 10-minute drive, there are several restaurants, pubs, shops, and parks that make it an easily accessible town. NASA is even only a five-minute drive away.
The Oaks of Seabrook
Imagine a weekend getaway right in the middle of a quiet suburban town and you'll definitely call Oaks of Seabrook your new home. The wonderful blend of greens at the Hester Garden Park and the accessibility of both Lake Mija and Galveston Bay offers tons of getaway attractions to residents living here.
Other Areas to Buy Owner-Financed Homes in Burleson
| | | | |
| --- | --- | --- | --- |
| Baybrook | Kirby Lake | Miramar | Searidge |
| Clear Lake Forest | Kirby Oaks | Miramar Park | Seascape |
| Clearwater Estates | Kirby Place | Morristown | Shady Lake |
| El Cary Estates | Kirbybend | Mystic Village at Lake Mija | Surf Oaks |
| El Jardin | Kirbywoods | Oak Ridge Meadows | Taylor Crest |
| El Lago | Lake Country | Pelicans Nest | Timber Cove |
| El Lago Estates | Lake Cove | Quintana Roo Place | Town/Seabrook |
| El Mar Village | Lake Mija Village | Red Oak Acres | Villa by the Sea |
| Harbour Cove Estates | Lakepointe Forest | Ruggles East | Wildwood |
| Huckleberry Finn Cove | Lakeside Landing | Seabrook Island | Wildwood Village |
Best Places to Buy a Home Near Seabrook
How to buy no credit home in Seabrook with owner financing
Homebuyers in Seabrook prefer rent-to-own or owner-to-owner financing, but these choices have drawbacks such as a shorter amortization term, a restricted inventory of properties to select from, a very high-interest rate, and balloon payments. If you are unable to obtain a mortgage, we can assist you in learning about third-party owner financing.