San Leon, TX owner-financed & rent-to-own homes (no credit)
Posted by Alexander Burlat on Thursday, July 15, 2021 at 12:01 AM
By Alexander Burlat / July 15, 2021
Comment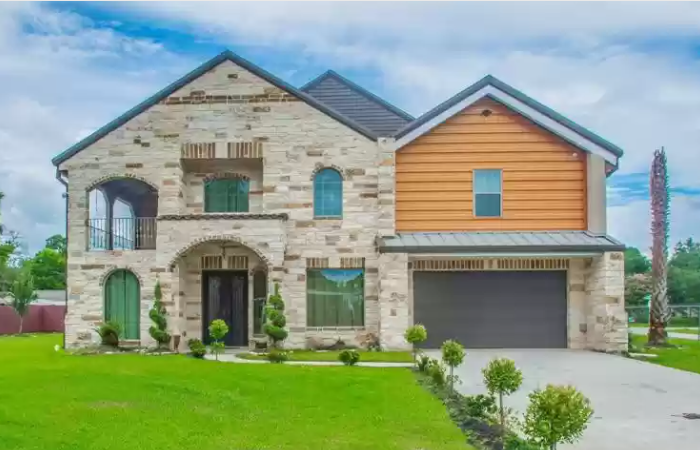 Located in Galveston County, this little fishing community of San Leon provides a relaxed and easy-going atmosphere for many families in the area. This coastal town sits near Bacliff, League City, and Texas City and is perfect for those who want a quiet life away from the hustle and bustle of the city but still close enough for modern shopping—and because it's so close to the bay, there are so many exciting outdoor activities for residents and visitors of all ages.
If you want to buy a property in San Leon with a traditional mortgage, you may face difficulties due to self-employment, low credit, or foreign citizenship. Our third-party owner financing program can assist you in purchasing the house of your dreams with no credit requirements or income verifications.
In this guide, you will have free access to all the homes listed for sale in San Leon. You will also learn how you can buy any of these homes with owner financing.
Why Buy an Owner-Financed Home in San Leon, TX?
The following San Leon real estate market overview will help you decide if the city is the right home buying destination for you and your family:
The median listing price is $230K and there are over 100 homes for sale.
One of the best things about living in a coastal town is seafood. There are many popular restaurants and diners that offer mouthwatering seafood in San Leon. Topwater Grill embraces the casual coastal seafood eating experience while radiating the relaxed atmosphere. Harvesting, serving, and cooking fresh Gulf Coast seafood for the customers is Topwater Grill's top priority.
If you're looking to have a groovy time, there's no better way to do that than in San Leon Beach Pub. Weekly music, BBQ, games, disco, and unlimited beers are all that make this venue by the beach an exciting one. You might even stay long enough to catch the sunset outside before going home.
Big Spot RV is a recreational vehicle rental company and resort in San Leon, it has exceptionally wide, all-concrete driveways and pads, as well as complete 30/50 hookups with cable and Wi-Fi. Big rigs and pull-throughs are welcome. Residents may now fish on Galveston Bay thanks to the construction of a big fishing pier across the street. A full kitchen and dining area, laundry facilities, a workout room, a swimming pool, and a hot tub are all available at the clubhouse.
You can take a seat on one of the numerous benches on Bay Shore Park that provides a view of the cruise ships departing from Texas City on their way to Galveston Bay and the Gulf of Mexico. Fishing, hiking, and bicycling are all popular activities. For the youngsters, there is a huge playground. Clean facilities and shaded picnic spots are available. Locals and visitors alike frequent the park.
Best Places to Buy a Home Near San Leon
How to buy no credit home in San Leon with owner financing
Even if you have bad credit, you can buy owner-financed properties in San Leonand shop for a home in the open market just like a bank-approved buyer. Our training program can assist you in obtaining the home of your dreams without the need for income verification or credit checks. A licensed Realtor will help you find the home of your choice in San Leon. Alternatively, you can browse the properties on the market for sale in San Leon, or anywhere else in Houston for that matter, by clicking here.