San Antonio, TX Owner-Financed & Rent-to-Own Homes (No Credit)
Posted by Jhon Ford Cordova on Wednesday, May 11, 2022 at 10:08 AM
By Jhon Ford Cordova / May 11, 2022
Comment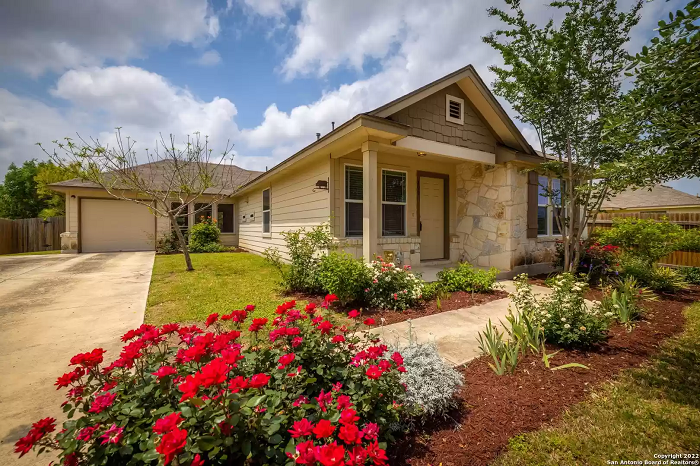 San Antonio was hailed by Will Rogers – the renowned Cherokee entertainer - as one of the country's most unique cities. It stands out from its Texan neighbors like Austin or Fort Worth for the unique balance between its rich colonial history, traditional Texas culture, and modern metropolitan living. The city is home to approximately 2.5 million people as of the 2020 census and the continuously growing population has the city constantly included in several "Fastest Growing Cities" surveys. Longtime locals and newcomers love living here because of the diverse culinary choices, near-endless recreational options, and the signature southern hospitality.
Being one of the most competitive housing markets in the state, credit-challenged homebuyers have to compete with pr-approved borrowers to get their dream home in San Antonio. But not all financing options here require credit checks or income verifications. Owner financing, for instance, works like a conventional loan since it gives buyers a 30-year amortization period with fixed monthly rates. It stands out from most rent-to-own options because this arrangement does not come with terms such as balloon payments or pre-payment penalties. You also get to choose any single-family home listed for sale in San Antonio.
This guide will help you learn how to leverage owner-financing to make you get your dream home in San Antonio regardless of your credit situation:
Why Buy an Owner-financed Home in San Antonio, TX?
Here are a few reasons why you should consider buying a home in San Antonio:
Although San Antonio is one of south-central Texas' major cities, homebuyers can easily find the home of their choice at an average price of $285,000.
Once the site of a historic battle during the Mexican-American War (1846), The Alamo is now a United Nations Educational, Scientific, and Cultural Organization (UNESCO) World Heritage Site and the city's most iconic attraction.
Four Missions together with the Alamo form the San Antonio National Missions Historical Park, offering visitors a first-hand experience of the city's rich colonial heritage along with other cultural attractions.
The city holds the annual San Antonio Stock Show and Rodeo showcasing Texas' world-famous ranching tradition along with countless choices for food and drinks, live music, and family-friendly attractions.
Locals take pride in being home to one of the most prominent professional sports teams in the world, 5-time NBA Champions, the San Antonio Spurs.
The San Antonio food scene is as rich as its history with restaurants serving homegrown Tex-Mex dishes and breakfast tacos along with creative chef-driven concepts for Italian, Mexican, and French cuisines that can rival the most prominent culinary destinations all over the U.S.
The City's metropolitan transit provides convenient commuter journeys that can take them throughout the city.
San Antonio is home to 580 schools under an award-winning independent school system. The most prominent campuses include Hardy Oak Elementary, Wilderness Oak Elementary, BASIS San Antonio Medical Center, Lopez Middle School, and Health Careers High School.
Most Popular San Antonio Neighborhoods for Owner-Financed Homes
North Central San Antonio
Zip Codes: 78201, 78213, 78216, 78230, 78231, 78232, and 78248
Situated in the city's thriving crown, North Central mixes established affluent neighborhoods with modern, up-and-coming homes to form one of the most coveted communities in the city. This side of San Antonio owes much of its popularity to its mature oak trees, proximity to city conveniences, and family-friendly vibe.
Uptown
Zip Codes: 78247, 78217, 78209, 78232, 78216, 78218 and 78233
Located just 8 miles from downtown and ingrained with the city's deep colonial roots, Uptown San Antonio's central location gives locals convenient routes to every major sight and attraction. It's beloved by longtime locals and revered by newcomers because of the numerous shopping venues, an iconic indie movie chain, and its proximity to The San Antonio International Airport.
Northwest Side
Zip Codes: 78247, 78217, 78209, 78232, 78216, 78218 and 78233
This sprawling residential area is popular among students and young professionals because of the vibrant diners and bars located around the University of Texas at San Antonio. These lively venues are balanced by a parkland that covers the Leon Creek Greenway, and open space filled with wildflowers and cottonwood groves.
More San Antonio Neighborhoods to Buy Owner-Financed Homes
Far West Side

North Eastside San Antonio

Near North Central

Alamo Heights

Far South Side

Southeast Side

West Side

East Side

Downtown San Antonio

Southwest Side

Southwest Side

Southwest Side

Fort Sam
How to Buy an Owner-financed Home in San Antonio
San Antonio is one of the most attractive housing markets in Texas, but if stringent requirements make it a struggle for you to secure a conventional loan approval, a third-party owner-financing arrangement can help you buy the home of your choice listed for sale in the area. Unlike rent-to-own, this arrangement offers immediate homeownership while providing conventional loan benefits such as 30-year amortization and the opportunity to refinance through a conventional lender anytime without pre-payment penalties or balloon payments.
Interested in learning more? Set an appointment with us today!