Royden Oaks Houston TX owner-financed & rent-to-own homes
Posted by Alexander Burlat on Friday, December 4, 2020 at 9:02 AM
By Alexander Burlat / December 4, 2020
Comment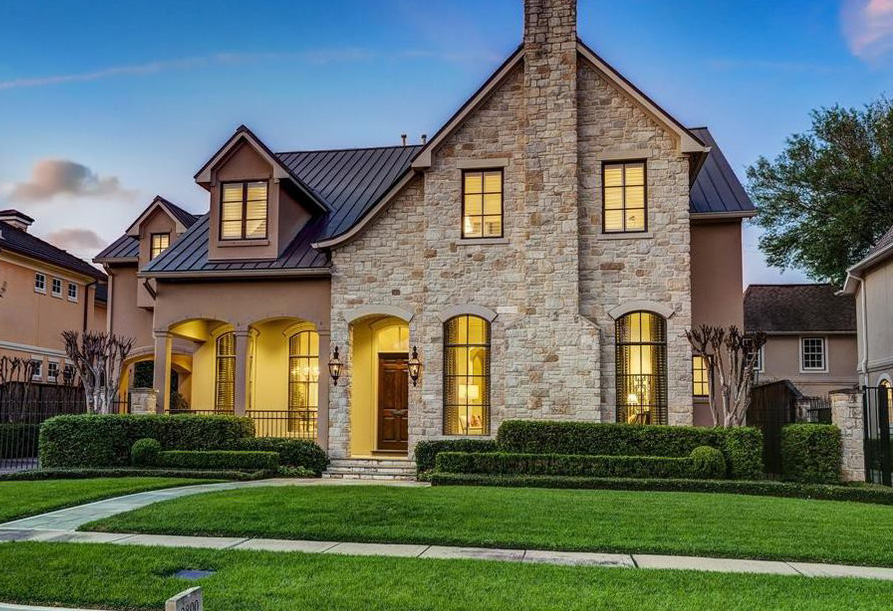 Among the most expensive housing markets in Houston for home buyers with a median home listing price of $760,000, Royden Oaks is rated one of the best neighborhoods in the core Inner Loop area. Luxury homes sitting on large lots, easy accessibility, close proximity to some of the best shopping and business centers in Houston including The Galleria, and a strong sense of community are some of the features that make Royden Oaks a great neighborhood for families.
If you are planning to buy a home in Royden Oaks, but struggling with credit challenges, we can help you learn how to purchase any Royden Oaks home - listed on the market for sale – with owner financing. As long as you can arrange for a minimum of 15%-20% down payment, you can buy any home you want in this beautiful community.
In this guide, you will get access to all the homes listed for sale in Royden Oaks and nearby areas (77027). You can buy any of these homes with owner financing. We will also discuss the best features of this community of about 200 homes:
Why to buy an owner financed home in Royden Oaks (77027)
Here are a few reasons you should consider buying a home in Royden Oaks:
A small community with strong bonds
Royden Oaks is less than 70 acres in size and consists of nearly 200 single family homes. Most of the people are long-time residents and know each-other. The community events are organized on a regular basis.
Accessibility
Royden Oaks is located in the middle of Houston, making it one of the most accessible neighborhoods. It is easy access to other upscale communities including River Oaks, Upper Kirby, Avalon Place, Lynn Park, West University Place, Bellaire, Galleria, Highland Village, Memorial Park, Glendower Court, Oak Estates, and Memorial Park.
Downtown Houston is accessible via Allen Pkwy and takes just 20-minute drive from Royden Oaks. The West Loop Freeway and the Southwest Freeway are also in close proximity.
Family-friendly amenities
Many deed restrictions have been imposed by the local civic club, helping the community preserve its overall look and feel. Some of the best shopping centers in Houston including Highland Village Shopping Center, River Oaks Shopping Center and the Galleria are in close proximity, providing Royden Oaks residents an unparcelled shopping experience.
River Oaks Elementary School, Lanier Middle School, and Lamar High School are three of the Houston's top-rated schools and they are situated in close proximity. There are many private schools also including The Childhood Center, St. Luke's Day School, Bethany Christian School, Children's Garden Montessori School, Houston Preparatory Academy, St. Anne Catholic School, St. Stephen's Episcopal School.
The residents enjoy round-the-clock neighborhood watch, and several other facilities such as back-door trash pick-up.
Comparatively affordable housing market
Though Royden Oaks homes are verry expensive, they are still affordable compared to neighboring communities such as River Oaks. Many homes here are similar in lot size, but can be purchased at a lower price point. You will find about 10-15 homes listed for sale here most weeks. The market is competitive despite the median listing price being $760,000-$150,000.
How to buy a Royden Oaks home with owner financing
You may not be able to qualify for a conventional mortgage for reasons like foreign nationality, credit issues and self-employment. But if you've saved enough for a down payment (a minimum of 15%-20%), we can help you learn how to buy Royden Oaks homes with no credit check or income verification. You can pay off the loan in 30 years and there are no balloon payments or pre-payment penalties.
Interested in learning how to get owner financing on any home of your choice in 77027 or anywhere else in Houston?
Contact us today!