Rosharon, TX Rent-to-Own & Owner-Financed Homes (No Credit)
Posted by Christelle Anne Boquiron on Thursday, June 24, 2021 at 2:20 PM
By Christelle Anne Boquiron / June 24, 2021
Comment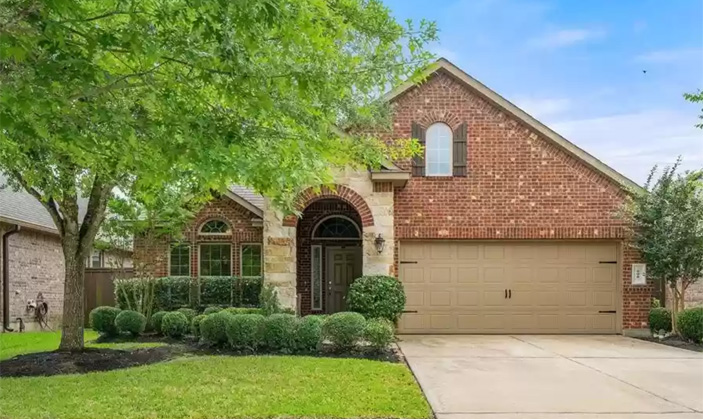 Locally known as the "Buttermilk Station", this city is just as sweet as that sounds—with an abundance of Cherokee roses growing in the area, Rosharon exudes a calming country feel making it a great place to live in. Unlike the nearby residential areas of Angleton, Fresno, and Manvel, it's small and relatively unknown in the southeastern Houston area. However, because of its rapid growth and progress, soon a lot of people will be hearing about this city and would want to consider living here. The median listing price hovers around $297K with 400-500 homes available for sale ranging from $35K to $2.9M—you can even find a 2 bedroom home for as low as $160K. Another great thing in this city is that schools are nearby, making travel or commute not much of a problem. If you ever feel like you need a change of sight or new things to try out; Rosharon is more or less half an hour away from League City, Pearland, and The Sugar Land.
If you are looking to buy the perfect home in Rosharon but struggle to do so because of bad credit yet don't want to settle with rent-to-own houses because of the long-term consequences, then you might want to consider availing for home-owner financing—the best part is there are no credit requirements, no prepayment penalty, no income verification, and no balloon payments. Rent-to-own may sound like a desirable alternative but you will have to sacrifice many of the housing options that a bank-approved buyer has, home-owner financing allows you to choose everything listed on the market in Rosharon and you will also get a warranty deed in your name.
In this guide, you will have free access to all the homes listed for sale in Rosharon. You will also learn how you can buy any of these homes with owner financing.
Why Buy an Owner-Financed Home in Rosharon, TX?
The following Rosharon real estate market overview will help you decide if the city is the right home buying destination for you and your family:
The median listing price hovers around $297K; however, if you're looking for a more affordable option, you will be able to find a 2 bedroom home for as low as $160K.
There are 400-500 homes available for sale on most days but on average, they usually sell after 100 days of being on the market—though this is a number that changes frequently.
In this city, there are many employment opportunities. Rosharon is a community populated by builders and construction workers, as well as sales and office employees and service providers. Rosharon has a large population of persons who work in the office and administrative support, maintenance, and sales.
Rosharon has one of the highest concentrations of top-ranked public schools in Texas. The top-ranked public schools in Rosharon, TX are Heritage Rose Elementary School, Ferndell Henry Center For Learning, and Fort Bend County Alter.
For more shopping, dining, and recreational activities—Rosharon is just a short drive away to big cities where you can access top-notch entertainment and amenities.
This city is great for families not only because of how good the education system is and how close the schools are, but Rosharon is a fairly safe location to settle in. The overall crime rate is 45% lower than the national average.
Most Popular Rosharon Neighborhoods for Owner-Financed Homes
Sierra Vista
Tucked away in the heart of Rosharon is a thriving community of beautiful homes designed with modern aesthetics. Residents can easily head downtown or in the nearby cities of Pearland and Missouri but locals here mostly enjoy the thrill of turquoise waters and white sand beaches as if it's right in their own backyards.
Brazoria Bend Country Club Estates
This established neighborhood offers a picturesque view of suburban streets while giving a rural aura in its sprawling lots. Brazoria Bend Country Club Estates offers stately homes with a regal vibe all for $200,000 or less. It continues to develop with the changing times, making conscious efforts to create lanes and tracks for eco-friendly transport.
Lakes of Savannah
If you like the peace and quiet of the suburbs without being too distant from the city, Lakes of Savannah is your gateway to the best of both worlds. Home designs with different motifs and time periods offer some variety that suits different preferences. The small-town vibe is complemented by lakes, parks, and other community amenities for everyone to enjoy.
The Oaks at Suncreek Estates
An intimate community of stately homes and manors, The Oaks at Suncreek Estates is a modern enclave that offers rural living with an eloquent flair. It boasts one of the more housing markets in the area where first-time homebuyers can avail of single-family homes on expansive lots.
Sterling Lakes
Sterling Lakes offers modern suburban living set in visually stunning coastal plains. There are a variety of layouts and designs for different homebuyer tastes. Residents also get to enjoy convenient access to affluent attractions as well as other shopping and dining destinations on the Gulf Coast
Other Areas to Buy Owner-Financed Homes in Rosharon
| | |
| --- | --- |
| Suncreek Ranch | Colony Trails |
| Huntington Place | Oakmont Estates |
| Grasslands | Rosedale |
| D Talley | Valley Vista Estates |
| Countryside Estates | Oak Meadows Estates |
| Randy Ridge | Hill Creek Acres |
| Palm Crest | Furnace Place |
| Cold River Ranch | Magnolia Bend |
| Colony Acres | Old Colony |
| Arcola Farms | Southern Oaks |
| Oyster Creek Country | Riverside Estates |
| Southern Colony | Stoneridge Lakes |
| Lindell Estates | Songbird Ranch |
| Savannah Plantation | Sandy Meadow Estate |
| Suncreek Estates | C S Gorbett |
| F Moore | Colony West |
| Double M Ranch | Wimberly Estates |
| Grande Oaks | Rosharon Road Estates |
| Paloma Acres | Angier |
Best Places to Buy a Home Near Rosharon
How to buy no credit home in Rosharon with owner financing
Though rent-to-own is a popular financing alternative for homebuyers who are self-employed or have bad credit, there are major downsides to it such as losing the opportunity of shopping from a bigger inventory. However, opting to work with a seasoned Realtor in an owner-financing arrangement allows you to choose any of the homes in the Rosharon housing market. Fixed interest rates, no credit check, no income verification, no balloon payment, and no prepayment penalty are some of the features that make owner-financing stand out from other arrangements.