Looking for rental home with bad credit in Houston? What to do instead
Posted by Alexander Burlat on Sunday, February 10, 2019 at 4:47 PM
By Alexander Burlat / February 10, 2019
Comment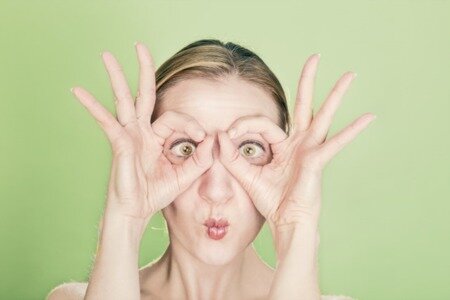 Most people believe the only disadvantage of bad credit is that it makes obtaining a loan difficult. The reality is that it affects life negatively in a lot of different ways.
Whether you want to buy a new car or rent a home in Houston, bad credit can potentially derail almost all your financial plans, particularly when these plans require you to prove your creditworthiness.
The landlords in Houston are now asking tenants to submit their credit reports and turning down rental application of those who have bad credit.
They fear that tenants with bad credit won't be able to keep up with monthly rental payments due to their poor financial condition.
The same goes true when you don't have a credit history. If you have never taken out a loan or have no credit rating, it will be challenging for you to rent a home.
It is for this reason that an increasing number of tenants are looking for no credit check rental homes in Houston.
Here at Shop Owner Finance, we recommend people with bad or no credit to become homeowners and pay a monthly instalment, instead of wasting money on rent. Your monthly payments will be reported to the credit bureaus. It will improve your credit rating. On top of that you will benefit from the equity that the property builds. It is a win-win situation.
But you must be wondering how it will be possible for you to buy a home with bad credit if you can't even rent one. The good news is that it is definitely possible (obviously with some strings attached). You can buy any home you want with bad or no credit. Take your first step by going through listings below, find your dream and fill up the Contact Form on the listing page. We will get in touch with you.
Traditional advice you get when looking for homes for rent in Texas with no credit check
As an increasing number of people now have bad credit (for no fault of their own in most cases), they spend days, even weeks searching for no credit check homes in Houston. They go online looking for a solution to their problem and find some of the following advices:
You should try to convince individual landlords about your credit situation. You should explain what caused your credit score to drop and try to convince them you are a financially disciplined person.
You should look for any errors or 'loopholes' in your credit report and if you come across any, you should dispute them with credit bureaus.
You should offer a large deposit or a few months' rent in advance.
You should have a friend, relative or parent co-sign the rental agreement.
You should find a roommate who has a stellar credit score.
You should consider offering to pay extra per month.
While there is no denying the fact that most of these advices are sound and work perfectly in certain situations, there is indeed a better solution to your problem.
If you are considering to pay a few months' rent in advance or to make a large security deposit, you can use this money to arrange for a down payment and buy a home with owner financing with poor or no credit.
No income verification is required and you don't need to show your job history. You don't even need any co-signers or endorsements.
However, there are certain requirements you need to fulfil in order to buy a home with owner financing. In a recent article, we discussed when not to buy a home with owner financing. Check this out to determine if you should explore this option.
Some other articles you might find useful:
How to save and arrange down payment for buying a home in Houston
Do monthly payments in owner financing improve your credit score?
3 key differences between traditional mortgage and owner financing
Is owner financing legal in Houston TX?
Can you refinance after buying a home with owner financing?
Owner financing risks and how to mitigate them
Renting Vs Homeownership
Thousands of articles are available online explaining in detail whether you should buy a home or continue to rent, but most of the information is suitable for someone with a good credit score. Your situation where a bad credit score is a big hurdle in renting a home as well as buying one requires a different approach.
Homeownership improves your credit score
As already mentioned, you will improve your credit score by making your monthly home loan instalment on time.
We help a lot of credit-challenged families get into the homes of their dreams. With our system, they learn how they can buy any home they want in Houston or any other city Texas with bad or no credit. Once our clients buy a home, their monthly payments are reported to the credit bureaus through a note servicing company.
On the other hand, many landlords have no system of reporting your rental payment to the credit bureaus. So there will be no improvement in your credit worthiness even when you keep paying rent month after month, year after year.
Some other benefits of homeownership include:
Home prices are steadily increasing in Houston. The economy also looks in a good shape. This makes homeownership a better option than renting, particularly if you are struggling with credit. You will build equity as your home appreciates in value.
If you take out a fixed-rate mortgage (you can get a fixed-rate loan with seller financing also), your monthly payments will be stable. You can lock in the interest rate and it will stay the same for the next 20-30 years (depending on the amortization period). However, the current short supply of homes will cause the rents to go up steadily and the amount of your rental payments will increase.
Homeownership offers tax incentives. Your mortgage payments are tax deductible.
There's pride in homeownership. It helps you settle down in life and connect with your community.
In conclusion
Taking into consideration all the benefits that homeownership offers, you should stop looking for no credit check rental homes in Houston TX. Instead you should explore creative financing options such as owner financing.
Set an appointment with us today if you want to learn more about this program. Use our state-of-the-art property search, including an interactive map search, to find homes for sale in Houston, TX. These listings are updated daily from the MLS. We'll help you find your dream home and teach how you can buy it with onwer financing.
Owner Financing Testimonials