Rent-to-own & owner financed homes in Katy (Houston), TX: The Complete Guide
Posted by Alexander Burlat on Friday, June 21, 2019 at 12:37 PM
By Alexander Burlat / June 21, 2019
Comment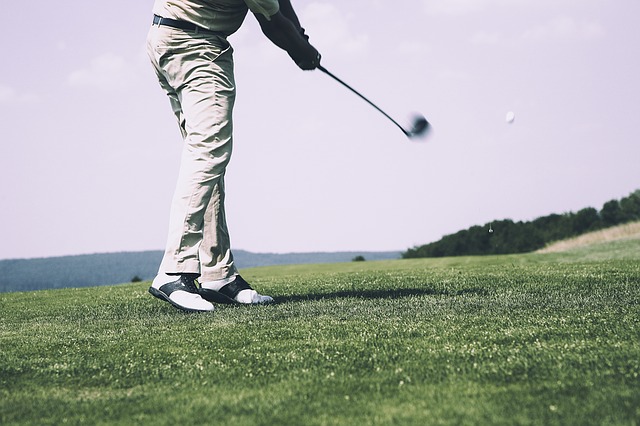 Planning to buy a rent-to-own or owner-financed home in Katy TX? Katy is one of the best and meticulously master planned suburbs boasting of several close-knit communities, particularly popular among families. Close proximity to downtown Houston, lush green golf courses, wide tree-lined streets, family parks, playgrounds, swimming pools, tennis courts, top-rated public schools and a booming real estate market lure potential home buyers in droves. Are you too looking to buy a home in Katy with a rent-to-own or owner financing arrangement due to credit challenges? If your answer is yes, here is some good news. Here at Shop Owner Finance, we help credit challenged families and individuals realize their homeownership dream with owner financing.
We will explain in this guide all the pros and cons of living in Katy neighborhoods, but if you like you can begin your home buying journey right now by exploring the Houston home listings below. We will help you buy any Katy home with no credit check or income verification. Alternatively, you can use the search on our website and find a home based on your budget and requirements. Just fill up the form on the property listing page. A realtor from Shop Owner Finance will promptly get in touch with you.
Four reasons you should buy your dream home in Katy, TX
Katy is one of the top-rated Houston suburbs and for good reasons. Its neighborhoods offer all the amenities that home buyers look for. Here are four reasons why you should consider buying a home in this beautiful suburb:
Wide range of options
The best thing about buying a home in Katy is that you can easily find a home that fits in your budget and needs. From luxury properties (in neighborhoods such as Avalon Seven Meadows, Cinco Ranch, Cinco Ranch Northwest, Cross Creek Ranch, Falcon Point and Firethorne) to budget homes in (Cimarron, Governors Place, Memorial Parkway, West Memorial and Grayson Lakes), home bargains are easy to come by in Katy.
If you are looking to buy a brand new home, we recommend you to explore Cardiff Ranch, Churchill Farms, Cinco Ranch SW, Cross Creek Ranch, Silver Ranth, Firethorne, Tamarron, Woodcreek Reserve, Westlake and similar neighborhoods.
If you want to live close to downtown Houston, Canyon Gate, Cinco Ranch, Cimarron, Creekstone, Governors Place, Memorial Parkway, West Memorial, Grand Lakes, Kelliwood, Nottingham County, Oil Park Trail, West Memorial, Windsor Park Estates, Windsor Park Lakes, Kelliwood Lakeforest are some of the neighborhoods in Katy that you should consider.
If you are a golf enthusiast, you will probably want to live in Kelliwood, Avalon Seven Meadows, Cinco Ranch, Falcon Point, Kelliwood Greens, Seven Meadows, Falcon Point or Willow Park.
Katy also boasts of many beautiful gated neighborhoods including Avalon Seven Meadows, Cinco Ranch, Marshall Oak, Green Tails, Kelliwood, Windsor Park Estates, Firethorne, Falcon Landing, Westheimer Lakes North and Lakepointe Estates.
As you can see, the Katy neighborhoods suit home buyers from all segments including families, empty nesters and professionals. It is quite easy to find a home with desired amenities.
Master-planned communities
Some of the most popular communities in Katy, TX are as follow:
Cinco Ranch,
Cross Creek Ranch
Falls at Green Meadows,
Firethorne,
Grand Lakes,
Seven Meadows
Willow Creek Farms
Being a master planned community, Katy boasts of several recreational amenities such as malls, shopping centers, restaurants, golf courses, tennis courts, lakes, parks, playgrounds and pools. The Club at Cinco Ranch, Meadowbrook Farms Golf Club and The Club at Falcon Point are particularly popular among golf enthusiasts. While Cinco Ranch is a public golf course, others are private clubs.
Perfect choice for families
Katy is one of the best suburbs to live in for families. The Katy public schools are very popular among parents. Katy boasts of some of the best-rated public schools in Texas. The abundance of recreational amenities makes Katy neighborhoods a perfect destination for families raising kids. Katy Mills Mall, LaCenterra at Cinco Ranch, and Typhoon Texas Water Park are some of the best destinations to enjoy fun activities.
Strong real estate market
Over 2000 homes are available for sale in Katy on average. The median home price is above US$300,000, but as we explained earlier in this guide you can find a home for any budget. You can buy a beautiful starter home for just US$200,000.
Buying a home in Katy TX is a good investment because home prices have been rising over the past five years since the 2007-08 financial crisis. By investing in a property in Katy, you will not only enjoy living in a beautiful neighborhood, but also benefit from the faster appreciation in the value of your home.
Rent-to-own vs owner financing to buy a home in Katy
Now that you know why Katy is one of the best choices when it comes to buying a home in Houston, here is some good news if you are struggling with credit-challenges.
It is absolutely possible to fulfill your homeownership dream even if you can't obtain a traditional home loan.
Many credit-challenged Katy home buyers try to explore rent-to-own financing arrangement when they are turned down by conventional lenders. We at Shop Owner Finance help home buyers learn about a better alternative to rent-to-own homes in Katy. The alternative is owner financing. You will get the property's title transferred in your name immediately.
In a recent article, we explained the difference between rent-to-own and owner financing.
Get in touch with us today if you would like to buy an owner-financed home in Katy, TX.