Rent-to-own homes in Houston TX with no credit check: Complete guide
Posted by Alexander Burlat on Wednesday, February 13, 2019 at 9:45 AM
By Alexander Burlat / February 13, 2019
Comment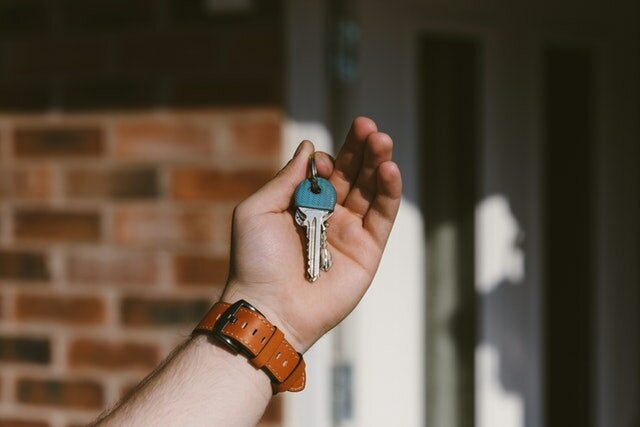 Rent-to-own homes in Houston TX with no credit check or bad credit are popular among people who can't qualify for a conventional mortgage. Many of them don't realize that a rent-to-own home is not always a good option. We will explain the reason in a moment, but if you need to buy a home with no credit check or bad credit, you should consider other financing methods such as owner financing.
Here at Shop Owner Finance, we teach credit-challenged families and individuals how they can buy any home they want in Houston. Explore the Houston home listings below, find your dream home and fill up the contact form on the property listing page. A licensed realtor will get in touch with you promptly.
What is rent-to-own?
In this type of arrangement, you rent a home with an option to buy it at the end of a pre-specified lease period.
The property's title is not transferred to you until the lease period. The title is recorded in your name only if you purchase the property when your lease expires. You live in the house as a tenant during this lease period.
The length of the lease period is customizable and specified in the rent-to-own agreement. The lease period can be one year or five years. After living in the home during the lease period, the 'tenant' has the option to purchase it.
Rent-to-own terms
What is the different between a rent-to-own agreement and rental agreement in Texas? Let's understand this with an example. Normally when you rent a home, you sign a rental agreement specifying all the terms and condition that you and the landlord agreed upon. The terms include rental amount, rental agreement period (with a renewal option), limit on occupancy, deposits, responsibility of repairs and maintenance, restrictions etc.
A rent-to-own agreement is pretty much similar to a rental agreement. The only major difference is that you will have the option of buying the property at the end of the agreement period.
Instead of a deposit, you pay 'Option Money' to the seller in a rent-to-own agreement. While the security deposit is returned to you when you move out or your lease expires, the option money is non-refundable. It means that if you decide not to purchase your Houston home, the seller will keep the option money.
Alternatively, you may be asked to pay a fixed amount of money on top of your monthly rent. This is usually a percentage of the rent. This amount is held in an escrow account and if you buy the home, it's either returned to you or applied towards the purchase price. But in case you don't purchase the house, the seller gets to keep it.
Pros and cons of rent-to-own
There are certain benefits and downsides of buying rent-to-own homes in Texas with no credit check or bad credit. Let's discuss them before we explain the best alternative to rent-to-own:
Pros of buying with rent-to-own agreement
No credit check required
The majority of people who want to buy with a rent-to-own arrangement are those who can't obtain a mortgage from conventional lender due to non-existent or poor credit. They try to improve their credit score during the lease period and when it expires, they reapply for the mortgage hoping that their loan application will be accepted.
Lock in the terms
You can lock in some of the purchase terms including the purchase price when you rent the house. It means any appreciation in the future won't affect the purchase price. You will pay the same amount that you and the seller agreed to when you rented the house.
Helps you determine if the house is right fit for you
You can live in the house during the lease period as a tenant. This helps you determine if the home is the right fit for you.
Negotiable terms
Most of the rent-to-own terms in Texas are negotiable. The owner may be selling the property this way because he or she is either financially distressed or not able to find buyers. In both the scenario, you'll have the upper hand on the negotiation table and get the seller to agree to more favorable terms.
Cons of buying with rent-to-own agreement
Risk of losing option money
If you walk away for whatever reason, you will lose the option money. Most sellers demand a large amount of option money to protect themselves.
No guarantee of credit improvement
You will pay the monthly rent during the lease period. It is likely that these payments won't be reported to the credit bureaus. In this case, your rental payments won't contribute to improving your credit score. It increases the risk of losing the option money.
Higher rent
The 'rent' in a lease option agreement is going to be higher than what you will pay for the same home in a normal rental agreement. Depending on the terms you agreed to, you may also need to pay an additional amount on top of your rent. This amount is held in escrow. This makes the aggregated rent amount so large that you will feel like you are paying a monthly mortgage installment.
Legal hurdles
You might run into certain legal complications. Let's say for example, there is an existing mortgage on the house that you are buying with rent-to-own agreement in Texas. You are paying the rent, but the owner is not making his monthly mortgage payments. The lender will foreclose and you can't do anything about it because the lender has the first lien on the property. This happens all the time because most sellers of rent-to-own homes in Houston are distressed sellers.
Another disadvantage of buying a rent-to-own home in Houston or anywhere else in Texas for that matter is that you don't own the property immediately. Since so many uncertainties are involved in a rent-to-own home deal, you can never be sure whether the deal will eventually come through. You don't gain a sense of belonging and ownership during the lease period and always keep second guessing your decision.
Limited options
This is a major disadvantage. Rent-to-own listings in Houston are very few and far between. Most sellers try to sell their homes in the traditional way, so your options will be limited. You may end up committing to a home that doesn't suit your needs.
The best alternative
Rather than buying a rent-to-own home in Houston, you should consider alternative financing arrangements that require no credit check or income verification. In a recent article, we discussed how owner financing is better than rent-to-own.
Owner financing offers almost all the benefits that a rent-to-own arrangement does. The additional advantage of buying with owner financing is that you can buy any home you want.
If you enlist the services of Shop Owner Finance, you don't directly buy from the seller. An investor from our network buys the home of your choice and owner finances it to you. This system enables our clients to buy any home they want with owner financing. In this case, the investor acts as a lender and extends financing to you, not the seller.
Some other benefits are:
You can buy any home in Houston with this financing method
You own the property outright from day one.
You can get a fixed-rate loan and lock in the interest rate. You will know what your monthly payments are going to be.
The rubberstamp process eliminates legal complicacies.
Your payments are reported to the credit bureaus so your credit score will steadily improve, enabling you to refinance with a conventional lender.
No credit check or income verification is required.
We however recommend a large down payment. Check out our recent article - - down payment required for owner financing - to learn more. Also see how to save and arrange down payment.
Due diligence when buying rent-to-own homes in Houston
Many people tend to skip due diligence when buying with lease option (rent-to-own). This can turn out to be a costly mistake because the majority of rent-to-own homes are listed in Houston by either distressed sellers or investors. They may have listed the property without making any cosmetic and structural repairs. So it's very important that you never skip a professional home inspection.
In the enthusiasm of locking in the purchase price, many people tend to skip a professional appraisal also. Another common reason for people skipping appraisal is that the home is not being immediately financed by a lender.
A home loan makes it mandatory for buyers to get the property professionally appraised. Appraisal helps the lender determine the market value. They use the appraised value to calculate the loan-to-value ratio. But since people don't need a home loan immediately, they skip this important due diligence.
You should know the current market value at the time of signing the lease option agreement. The appraisal will help you avoid paying more than the market value. You will also be better prepared to handle negotiations if you know how much the property is actually worth.
If you have hired a real estate agent, you should ask him or her to conduct a comparative market analysis (CMA) also. It is a study of homes (similar condition, size and location) sold recently.
Rent-to-own arrangements are legally complicated since the contract is highly customizable. Almost everything can be negotiated. It is highly recommended that you enlist the services of a real estate attorney to navigate your way through the process.
Once you commit to a lease option agreement, you should start building your credit score. Ask the landlord to report your rental payments to all the three major credit bureaus - Equifax, Experian and TransUnion. If the landlord doesn't oblige, you can have your payments reported through a credit reporting service.
It is not possible for renters to report payments themselves. But rent-reporting services can get your credit reports to reflect your rent payments fairly easily. You can search for rent-reporting agencies online or ask someone for a recommendation.
In conclusion
If you can't arrange a large down payment, you can buy a rent-to-own home with no credit check in Houston. But as already explained, owner financing is always a better option as it offers additional benefits.
Check out this page to learn more about our real estate brokerage service. We specialize in helping credit challenged families and individuals buy the home of their dreams. Set an appointment today for a free consultation.
Watch our clients explaining how owner financing helped them fuilfil their homeownership dreams:
Owner Financing Testimonials