Rent-to-own and owner financed homes in Stafford, TX
Posted by Alexander Burlat on Wednesday, July 3, 2019 at 11:46 PM
By Alexander Burlat / July 3, 2019
Comment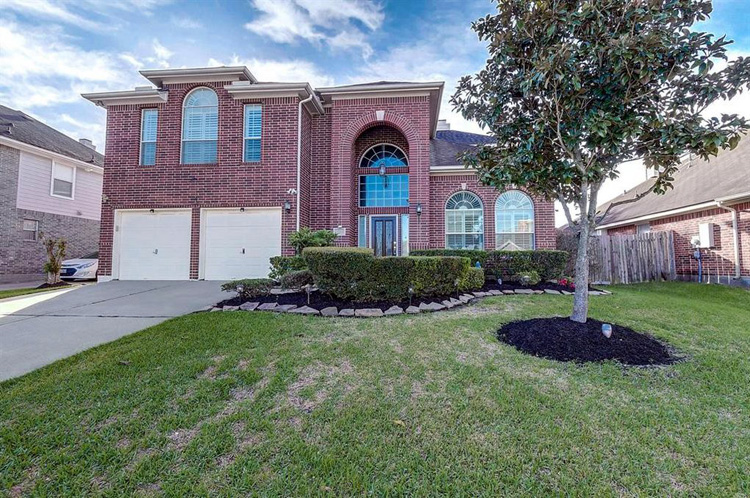 Ranked the third best place to launch a business in Texas, Stafford is the dream destination for people looking to embark on their entrepreneurial journey. The place offers them necessary infrastructure and facilities to not only grow their business, but also improve their quality of life through world-class amenities. A booming economy has led to a steep increase in demand for housing in Stafford TX.
Many business owners in Stafford struggle to quality for a mortgage as they are unable to document their income. It becomes a major hindrance in their homeownership plans. If you are not able to obtain a traditional home loan due to self-employment or any other reason (bad or no credit, bankruptcy, foreclosure etc.), you can easily buy a rent-to-own or owner financed home in Stafford with no credit check or income verification. Browse the Stafford home listings below to see if any of these homes fit in your budget and requirements. Alternatively, you can explore all Stafford listings using our free MLS search form. We will help you learn how you can buy any home you want in Stafford with alternative financing options.
Housing Market

Median Listing Price
$300,000

Average Days on Market
59 Days

Public Schools
10

Homes for Sale
37
Commute Times

Downtown
35 Minutes

Medical Center
22 Minutes

Museum District
25 Minutes

Energy Corridor
47 Minutes
Friendswood Appreciation Trends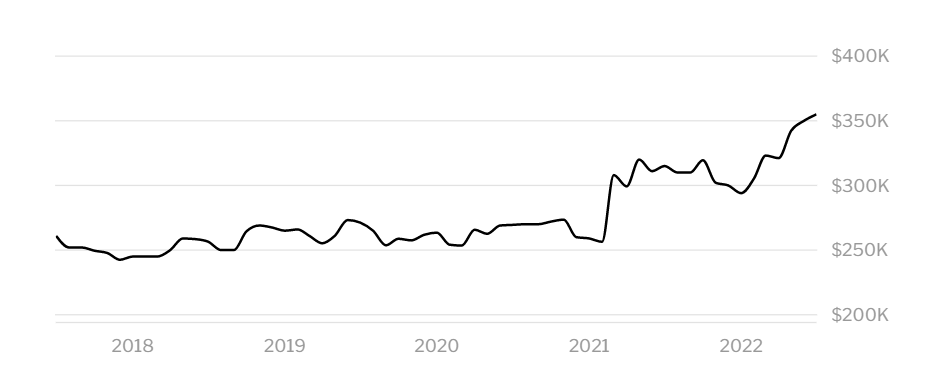 Lake Houston Local Education
Top Elementary Schools
| School | Rating | Neighborhoods/Cities | Median Listing Price |
| --- | --- | --- | --- |
| Stafford Intermediate | 6/10 | Stafford Run/Hunters Green/Parkway Trails | $285,000 |
Top Middle Schools
| School | Rating | Neighborhoods/Cities | Median Listing Price |
| --- | --- | --- | --- |
| Stafford Middle | 6/10 | Stafford Run/Hunters Green/Parkway Trails | $285,000 |
Top High Schools
| School | Rating | Neighborhoods/Cities | Median Listing Price |
| --- | --- | --- | --- |
| Stafford High | 5/10 | Stafford Run/Hunters Green/Parkway Trails | $285,000 |
Discover the Best of the Stafford
Stafford may be friendly to all sorts of businesses, but it also embraces fun and excitement in its core as shown in some of the city's most visited venues:

Dining
✓

TJ Birria Y Mas

✓

Chunk's Burger

✓

Razzoo's Cajun Cafe

✓

Alex's Kitchen

✓

Lazy Dog Restaurant & Bar

Nightlife
✓

Stafford Ice House

✓

Spectators Bar & Grill

✓

The Noble Experiment

✓

Fireside

✓

The Lounge at Six

Shopping
✓

Marshalls

✓

Burkes Outlet

✓

The Fountains Shopping Center

✓

Ichimaru Japanese Beauty

✓

Moshi Moshi Gifts

Leisure and Entertainment
✓

Stafford Center

✓

Civic Center

✓

AMC Fountains

✓

Main Event Entertainment

✓

Elect Sasidrahan Nair Museum

Parks and Recreation
✓

Riverbend Country Club

✓

Oyster Creek Park & Trail

✓

Buffalo Run Park

✓

Sweetwater Country Club

✓

Fountain Lake Park

Groceries
✓

Ann's Grocers

✓

Evergreen Food Store

✓

Supermercado Popular

✓

La Moreliana

✓

New India Supermarket
Why buy a no credit check home in Stafford TX
Here are a few reasons why you should consider buying a home in Stafford:
Stable business environment
Stafford has been ranked one of the best places to launch a business and for good reasons. Stafford boasts of more than 15 business parks which are home to major industrial offices and companies. This has led to a boom in the migration of professionals to Stafford.
Needless to say, it has driven demand for housing in the city. Some of the notable companies which call Stafford home include UPS, Tyco, Seamar Divers, and General Technologies, Inc. Stafford was ranked one of the best places for business based on many factors such as average revenue of the business, percentage of business with paid employees, business per 100 people, median annual income, median monthly housing costs, and unemployment rate.
Over 2,700 businesses are located here, boasting average revenue per business $2,530,727. These factors contribute to a stable business environment in Stafford, encouraging aspiring entrepreneurs to start a business in the city.
What it basically means is that Stafford offers a good quality of life and a low cost of living. This has made Stafford very popular among people planning to launch a new business as well as those looking for employment.
Low housing cost
Buying a home in Stafford is a good financial move because of the low cost of living compared to most other cities in Texas. You don't pay any property taxes and it is a major factor that contributes to Stafford being an affordable city. It means your mortgage bill will be lower.
Best city for raising a family
Stafford is known for its large green space. Beautiful neighborhoods, low crime rate, wide streets, and top-performing schools make Stafford a popular place among families.
If you are relocating to Stafford with family, it is probably one of the best destinations where you can raise kids in a good education environment conducive to academic success. Almost 40% of the residents are college graduates.
Stafford is zoned to Fort Bend ISD School District and Stafford MSD School District.
Elementary schools include Stafford Elementary School, Stafford Primary School, Willowridge Daycare, Suger Creek Montessori School, and Everest Academy. The middle schools include Stafford Middle School, Stafford Intermediate School, and Stafford Adjustment Centre. Stafford High School and Houston Learning Academy are some of the high schools.
There are many popular destinations for recreational activities. The 35 acres of green space include Stafford City Park, Gordon Fountain Lake Park, Vaccaro Manor Park, and Stafford Centre. It means that your kids will have a lot of outdoor entertainment options.
Diverse community
Irrespective of your race, religion, or ethnic background, you will easily develop social ties in Stafford because of the city's diverse community. Anglos, Asians, African-Americans, and Hispanics make up a large chunk of residents. There are many temples, mosques, and churches for people following different religious faiths.
A wide range of affordable housing options
The median price for homes is approximately $230,000, considerably affordable compared to many other cities and neighborhoods near Houston.
Almost 68 percent of the homes are owner-occupied in Stafford, contributing to the stability in the
Easily accessible
Stafford is easily accessible from downtown Houston. US Highway 90 Alternate runs through the city. Main roads and thoroughfares are minutes away from Stafford homes (Beltway 8, I-69, Highway 6), connecting west to Richmond and Rosenberg and northeast of downtown Houston. Almost 98% of the residents own cars.
The city is bordered by Houston to the north, Missouri City to the south and east, and Sugar Land to the west.
Stafford neighborhoods
Here is a list of some of the most popular Stafford neighborhoods:
Promenade at Stafford Run
A quiet neighborhood away from busy city streets, Promenade at Stafford Run maintains a peaceful vibe with homes sitting on luscious greens all over the neighborhood. It's sandwiched between Missouri City and Sugar Land so residents can get easy access to urban amenities and other city attractions.
Vacarpo Manor
Lovely vintage homes mixed with modern-style houses all with open green spaces and open driveways set the sights for Vacarpo Manor. This highly-walkable neighborhood offers a scenic view with an abundance of greens and convenient access to local amenities.
Emmett
A small but quiet community tucked away in southeast Stafford offers a slice of suburban living with walkable streets and friendly neighbors. While it's a bit tight-knit for any amenities, Emmet is never far away from Stafford's family-friendly attractions.
Other Areas to Buy Owner-Financed Homes in Stafford
| | | |
| --- | --- | --- |
| The Fountains | Stafford Centre | Parkway Terrace |
| Grove West | Sugar Ridge | Stafford Colony |
| Sta-Mo | Stafford Industrial Park | Stafford Municipal Complex |
| Parc Plaza | Sta-Mo Annex | Cash Road Properties |
| Fountaingate | Stafford Run | Garden Grove |
| Greenbriar Southwest | Southwest Techniplex | Mula Road Industrial Park |
| Arias | Courts Addition | Parkway Center |
| Kirkwood Plaza | Braeburn Gardens | West Bend |
| Southport Business Park | Stafford Properties Development | Kingsway |
| Mula Court Business Park | Southmeadow | Emmett |
| Stafford Court | Stafford Business Park | Staffordshire Park |
| Perez | | |
How to buy a rent-to-own or owner-financed home in Stafford, TX
Stafford TX is one of the best places to buy a home for credit-challenged home buyers.
You must be considering alternative financing options such as rent-to-own or owner financing if you are not able to obtain a traditional mortgage.
Here at Shop Owner Finance, we help you learn how you can buy any Stafford home with owner financing.
Interested in learning more? Set an appointment today!