Rent-to-own and owner –financed homes in Seven Meadows, TX
Posted by Alexander Burlat on Monday, July 1, 2019 at 8:52 PM
By Alexander Burlat / July 1, 2019
Comment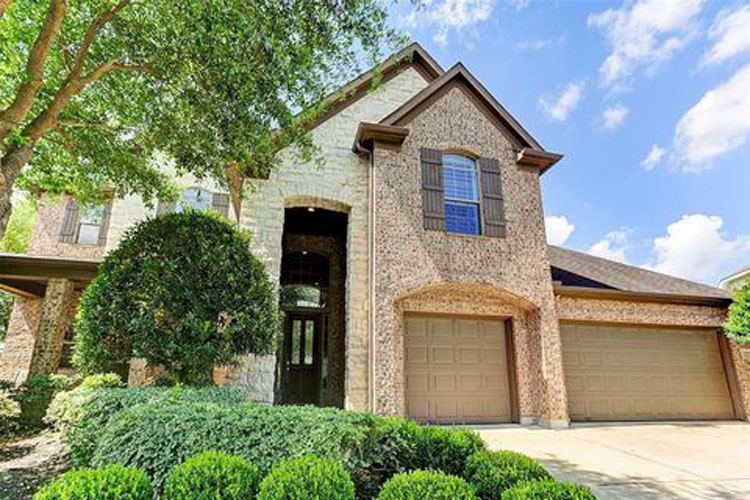 With a population of about 15,000 residents, Seven Meadows is popular among families looking to buy a home near Houston. It is located in close proximity to Fort Bend County city – Katy. Despite being a new community (the neighborhood was built in mid-2000s), it is one of the most well-developed suburbs in Fort Bend. A high percentage of owner occupied homes, top performing school district, lower property taxes, low-risk flood zone and beautiful neighborhood with golf courses and many other world class amenities make Seven Meadows a sough-after destination for home buyers.
Below are some rent-to-own and owner financed home listings in Seven Meadows. Here at Shop Owner Finance, we can help you learn about alternative financing options such as owner financing and how to buy any Seven Meadows home with them if you can't qualify for a mortgage due to bad credit or foreign nationality. Alternatively, you can use our free MLS search form to explore all Seven Meadows home listings. Find your dream home and fill up the form on the property listing page. We will get in touch and help you learn how to buy that home with owner financing.
Why to buy a no credit check home in Seven Meadows
Here are a few reasons you should consider buying a rent-to-own or owner financed home in Seven Meadows:
Top performing schools
Seven Meadows is located in Katy Independent School District. What it basically means that most top-ranking elementary, junior high and high schools of Katy are in close proximity. Some of the most popular schools are Seven Lakes High, Beckendorff Junior High and Holland Elementary. A high percentage of residents have at least a bachelor's degree which means that the educational environment in Seven Meadows is conductive your child's academic success.
World class amenities in close proximity
Seven Meadows boast of top-notch amenities including golf courses. You live around nature after buying a home in Seven Meadows. There are many waterfront homes in communities located near the lake. Meadowsbrook Farms Golf Course is in close proximity, so are many popular shopping centers such as La Centera. There are community swimming pools, water park, club house, tennis courts, parks and playgrounds and walking trails.
Diverse community
While Whites are the dominate race in Seven Meadows (with about 46%), there is a large population of people from other ethnic and racial backgrounds. Almost 30% residents are Asian and 20% Hispanic. If you are foreign-born planning to relocate to a place near Houston, you would definitely want to explore Seven Meadows.
Active HOA and strong social ties
Seven Meadows is home to one of the most active home owners' associations (HOA) in Fort Bend County. Though the HOA fee is relatively high compared to several other communities (approximately $1100), the association plays an important and active role in the development of the community.
Seven Meadows real estate market
Seven Meadows is a 1,050-acre development in Katy. Seven Meadows is designed around the Meadowbrook Farms Golf Course, an 18-hole Greg Norman signature golf course.
Almost 85% of the homes are owner-occupied in Seven Meadows. The average home price is over $500,000. The majority of properties up for sale in Seven Meadows are existing homes.
How to buy rent-to-own or owner-financed homes in Seven Meadows
If you are not able to obtain a traditional mortgage, you will definitely want to explore alternative financing options such as owner financing to buy your dream home in Seven Meadows.
Want to learn how to buy any Seven Meadows home with no credit check or income verification, get in touch with us now!