Rent-to-own and owner-financed homes in Rosenberg, TX
Posted by Alexander Burlat on Wednesday, July 3, 2019 at 10:03 AM
By Alexander Burlat / July 3, 2019
Comment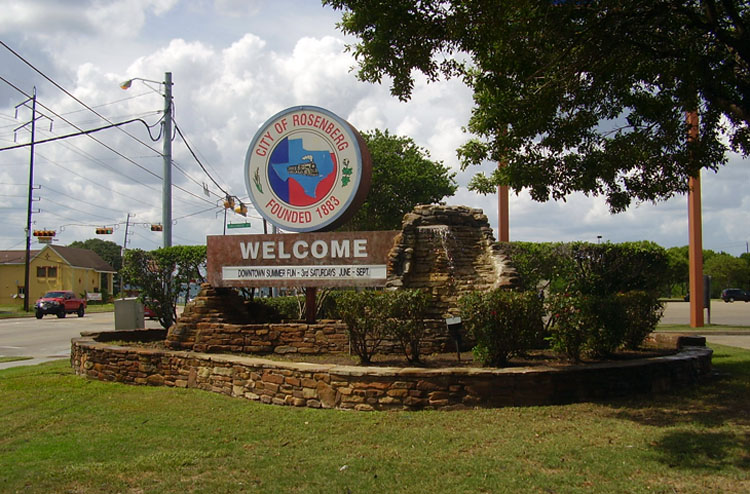 Rosenberg TX is one of the most affordable housing markets for credit-challenged home buyers in Houston. With a median home price of approximately $250,000, Rosenberg offers an excellent opportunity to fulfill your homeownership dream without stretching yourself financially thin. The city is home to about 60,000 people, one of the largest 100 communities in Texas. With six constituent neighborhoods, Rosenberg features an excellent mix of historical charm and contemporary development.
Buying a rent-to-own or owner financed home in Rosenberg TX is likely to be a good move if you can't obtain a mortgage from a bank due to bad or no credit. Browse some of the Rosenberg home listings below. We will help you learn how you can buy any Rosenberg home with no credit check or income verification. In order to access all Rosenberg home listings, use our free MLS search form.
Why buy a no credit check home in Rosenberg TX
Here are a few reasons why you should consider buying a home in Rosenberg TX:
An Affordable housing market and a wide range of options
Over 40% of the homes in Rosenberg TX are priced between $120,000 and $250,000. What it basically means is that its neighborhoods are more affordable than most other neighborhoods in Fort Bend County. If you are planning to buy a home in a budget, look no further. There are over 12,000 homes in the city which means that you will have a wide range of options when you are in the Rosenberg housing market looking for a home.
Rosenberg is a good choice for families because over 60% of the homes are single-family, offering enough space for your kids to play and enjoy recreational activities.
Rosenberg features a healthy mix of owner-occupied and rental properties. Nearly 53% of homes are owner-occupied.
About 600 homes are available on the market for sale most weeks in Rosenberg which means that it won't be difficult for you to find a home in your desired location and budget.
Rich cultural and art scene
Downtown Rosenberg is the center of art and cultural activities in Fort Bend County, a Texas State Designated Cultural Arts District. The city has gone the extra mile to preserve its culture since it was founded in the 1880s. Art League of Fort Bend, Cast Theatrical Company, the Rosenberg Railroad Museum, the Rosenberg Symphonic Band, and the Rosenberg Arts Alliance are some of the notable attractions that draw art enthusiasts from across the nation.
Top performing schools
Rosenberg features some of the top-performing private and public schools in Fort Bend County. Rosenberg is home to over 45 schools. Of them 20 are elementary schools, 13 middle schools, 7 high schools and 5 private and charter schools.
Some of the notable elementary schools include Brazos Bend, Taylor Ray, Manford Williams, Jackson, and Irma Dru Hutchison. Similarly, Reading J, Lamar J, George J, Navarro, and JJ Wessendorff are a few of the popular middle schools. The top-performing high schools include George Ranch, BF Terry High, and Lamar Cons.
Fast-growing real estate market
Another good reason you should consider buying a home in Rosenberg TX is that it is one of the fastest-growing real estate markets in Fort Bend. Tough competition among buyers for homes listed for sale in Rosenberg has caused homes to appreciate value over the past few years. This trend is likely to continue in the near future. What it basically means is that you will likely get a good return on your investment in a home.
Diverse community
A healthy mix of empty nesters and families makes Rosenberg an ideal destination for people from all kinds of ethnic and racial backgrounds. Almost one-fourth of the residents are empty nesters. Families make up about 65% of the households. It means that developing social ties is easy in Rosenberg.
Most Popular Rosenberg Neighborhoods for Owner-Financed Homes
Summer Lakes
With a slew of newly-constructed properties, Summer Lakes offers the best of modern living to residents and newcomers. Anyone can easily enjoy from any of its on-site outdoor amenities including hike and bike trails, playgrounds, and a resort-style pool with a splash pad. It also lets locals enjoy Stafford's thriving cultural and retail hubs.
Freeway Manor
The quiet community feel of Freeway Manor makes it a well-loved neighborhood in the City of Rosenberg. There are mostly mid-sized homes but they are nestled in wooded lots that offer a touch of greenery. It also has easy access to several big-box retail shops so finding what you need won't be much of a problem.
Montrose Acres
The peaceful vibe of Montrose Acres makes it a welcome getaway from the daily hustles of the big city. It's one of the more affordable housing markets in the area where you can get a single-family home for as low as $150,000. Most of the properties here offer a vintage look but residents can't argue with how cozy they feel.
Other Areas to Buy Owner-Financed Homes in Rosenberg
| | | | |
| --- | --- | --- | --- |
| The Reserve at Brazos Town Center | Villages of Town Center | The Trails at Seabourne Park | The Oaks of Rosenberg |
| Glenmeadow | Greenwood | Kovar | Grunwald Heights |
| Pecan Park | Bayou Crossing | Monterray Estates | Windswept Acres |
| Reading Center | Sitta | Suburban Estates | The Villages at Rosenberg |
| Habitat for Humanity Village | Mahimans | Grunwald Addition | Ross |
| Southland Acres | Bayou Bend | Southland Terrace | Buchanan Addition |
| Rosenberg Industrial Park | Timberlane Addition | Koebelen | Celman |
| Stavinoha | Garden Acres | First Hillyer Addition | Piney Post |
| Janca | Mary E. Law | Burly Subdivision | Eva Polka |
| Terra Flora | Highland Acres | Jones Meadow | Bayou Park |
| Greenwood Commercial | Armory Place | Town Center | Jerit Park |
| First Flair Addition | Blaisdel Re | | |
How to buy rent-to-own or owner-financed homes in Rosenberg
Looking for an alternative financing option due to bad credit?
You can buy a rent-to-own home in Rosenberg, but not all homes are available for sale with this option.
The better alternative is owner financing.
We can help you learn how you can buy any Rosenberg home with owner financing with terms more or less similar to a traditional mortgage.
Interested in knowing more about our real estate brokerage services? Set an appointment today for a free consultation.