Rent-to-own and owner financed homes in Richmond, TX
Posted by Alexander Burlat on Tuesday, July 2, 2019 at 9:39 AM
By Alexander Burlat / July 2, 2019
Comment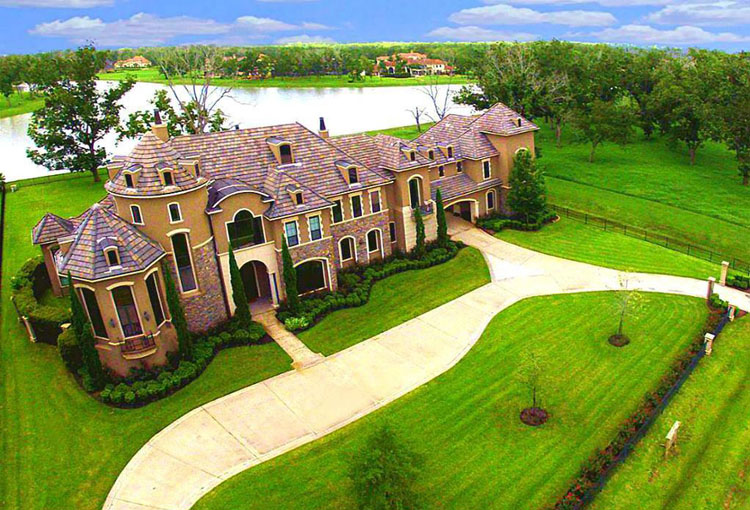 With a population of about 12,000 people, Richmond is spread over nearly 4.3 square miles. Close proximity to Southwest Freeway and Grand Parkway, budget-friendly home buying options, two top-ranking school districts and great amenities are some of the features that make Richmond a sough-after housing market near Houston. Being the Fort Bend County seat, Richmond has enjoyed well-planned housing development since it was built nearly two decades ago.
This guide aims at providing all the information you need before buying a home in Richmond TX. Below are a few listings of Richmond homes you can buy with alternative financing options such as owner financing. Rent-to-own homes are also available. Just browse the listing below or use our free advanced search to find your dream home in Richmond in any budget or neighborhood.
Why buy a home in Richmond TX
Conveniently located
Richmond is located near Sugar Land to the east and Rosenberg to the west - two popular cities of Fort Bend County. As already mentioned, Southwest Freeway and Grand Parkway are easily accessible. US Highway 90 Alternate that runs through the city makes Richmond easily accessible. However, the average commute time to Houston is about 32 minutes. Most residents own cars.
Wide variety of homes in any budget
Being one of the oldest cities of Fort Bend County, Richmond is home to several established communities with a wide variety of home buying options. Ranch-style homes typical to Texas are easily available here. You can also buy luxurious waterfront or golf course homes. Do want to live in a gated community? No problem!
Long Meadows, Aliana, Lakes of Bella Terra, Pecan Grove, Harvest Green, Hillcrest, and Winston Terrace are some of the neighborhoods and master-planned communities in Richmond. While homes in some of the neighborhoods including Long Meadows are most expensive, there are many budget-friendly neighborhoods including Pecan Grove.
Top ranking schools
Top-ranking Lamar ISD and Fort Bend ISD schools make Richmond a great choice for families. Carolyn And Vernon Madden Elementary School, Joe Hubenak Elementary School, and Walker Station Elementary School are among the top-performing elementary schools. The best schools for middle and higher education include Reading J High School, Sartartia Middle School, James Bowie Middle School, Stephen F Austin High School, George Ranch High School, and William B Travis High School.
Amenities
Another feature that makes Richmond a popular housing market among families is its world-class amenities. There are many community parks, clubs, and golf courses nearby. Some of the notable recreational amenities include Clay Park, Wessendorff Park, Davis Memorial Park, Richmond City Park, George Park, Fort Bend Country Club (a member-owned semi-private club), and Pecan Grove Plantation Country Club.
Diverse community
More than half the residents of Richmond come of Hispanic or Latino origin. Foreign-born people make up a large chunk of the local population, accounting for 23.39% of the population. The largest number of Richmond residents reports their race to be White, followed by Black or African-American.
Most Popular Richmond Neighborhoods for Owner-Financed Homes
Long Meadow Farms
A community sprawling with greens nestled in the northwestern edge of Richmond, Long Meadow Farms boasts beautiful family homes designed with traditional Texan Architecture. Its streets feature a scenic view of a traditional Texas Town with preserved pecan trees and native wildflowers.
Aliana
Mansion Style homes on beautifully landscaped lots project the upscale community living at Aliana. Residents are treated to a resort-style clubhouse, multiple event venues, as well as a host of recreational facilities that include tennis courts, a fitness center, and a community pool
Fountains at Jane Long Farms
A thriving community of mid-sized homes, Fountains at Jane Long Farms offers one of the more affordable housing markets with properties that date as early as 2006. Recent developments in the area offer newly-constructed homes with vibrant facades set in a luscious community filled with greens.
Harvest Green
A picturesque neighborhood – right at the heart of Richmond – features 300 acres of lakes and waterways, plenty of greenery and, 50 acres of parkland among several other amenities. While Houston's most prominent commercial hubs are easily accessible, Harvest Green also offers 200,000 acres of commercial retail space to showcase local startup businesses and thriving entrepreneurs.
Pecan Grove
Boasting prestige and luxury, this tight-knit golf course community is one of the most sought-after housing markets in Richmond. The excellent family-friendly amenities and top-performing schools zoned to the Fort Bend Independent School District (ISD) and Lamar Consolidated ISD in Pecan Grove is the biggest draw for aspiring homeowners.
Other Areas to Buy Owner-Financed Homes in Richmond
| | | |
| --- | --- | --- |
| Lakes of Bella Terra | Hillcrest | Winston Terrace |
| Bonham Acres | Barnhills | Reyes Division |
| Heritage Heights | Bayou Estates | Belle-ogilby Place |
| Oshman | Lamar Terrace | Laurel Oaks |
| Bordens Addition | Sanford | Country Club Manor |
| Wheaton | Plaza Del Norte | Long Woods |
| Bickham Heights | Ironwood Forest | Habitat Division |
| Newton West | Richmond Professional Office Park | Covells Brazos View |
| Pecan Acres | Golfcrest Res A | Clairmont Acres |
| Country Club Estates | Brazos Terrace | Belmont |
| West End Addition | Richmond Place Phase One | |
Richmond TX real estate market trends
The median home price in Richmond TX hovers around $300,000. It should be considered affordable compared to many other townships and suburbs near Houston such as Seven Meadows. You will find about 1,000 homes listed for sale most weeks, giving home buyers a lot of options to choose from.
Richmond consists of 11 neighborhoods. Each neighborhood offers unique characteristics and features, making it easier for homebuyers to find a home on any budget – anywhere from $150,000 to $10M.
Richmond is currently a buyer's market. It means that you can easily get a bargain deal.
How to buy a rent-to-own or owner-financed home in Richmond
Getting approved for a traditional mortgage to buy a home in Richmond can sometimes be difficult for home buyers not having a stellar credit score.
Richmond is one of the best housing markets near Houston for credit-challenged home buyers because homes are relatively affordable.
It is possible to buy any home – even a brand new home – in Richmond with owner financing. Here at Shop Owner Finance, we help credit-challenged homebuyers learn how they can benefit from alternative financing options such as owner financing.
Set an appointment today for a free consultation and get started on your home buying journey.