Rent-to-own and owner financed homes in Missouri City, TX
Posted by Alexander Burlat on Saturday, July 6, 2019 at 10:40 AM
By Alexander Burlat / July 6, 2019
Comment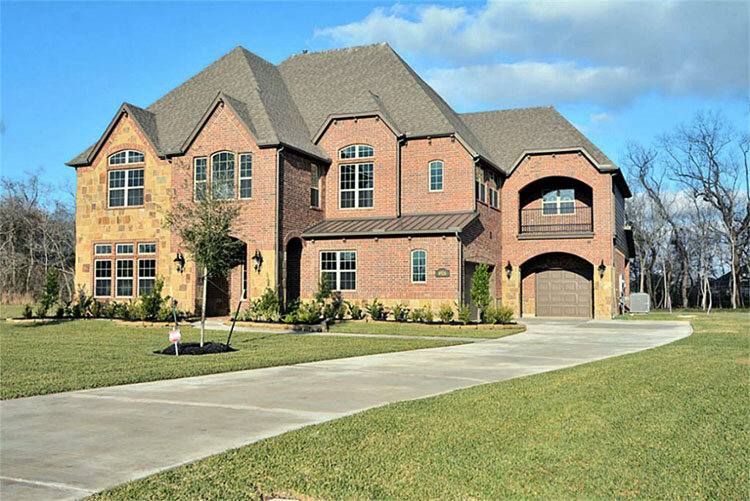 Home to over 70,000 residents, Missouri City, TX is popular for its several golf course communities, top performing private and public schools, a vibrant business hub, easy access to main freeways and close proximity to downtown Houston. These features have made the city a sough-after housing market for families, entrepreneurs and job seekers.
If bad or non-existent credit is stopping you from buying a home in Missouri City, you can consider alternative financing options such as rent-to-own and owner financing. Owner financing and rent-to-own homes are easily available. In this guide we will help you learn how to buy any Missouri City home with NO credit check and NO income verification. Browse a few of the Missouri City home listings below or click here to get full access to our free MLS search form. Get in touch with us and we will help you learn how to buy your dream home regardless of your credit situation.
Why to buy a no credit check home in Missouri City, TX
Here are a few reasons why you should consider buying a home in Missouri City:
Good return on investment
Investing in a property in Missouri City will likely prove a good financial move as home values saw an 8% appreciation over the past one year. A stable housing market (with over 5% year-over-year appreciation in property values) will ensure that you build equity by investing in a property here faster compared to most other housing markets in Texas.
This is particularly beneficial to credit challenged families and individuals who want to buy a home in Missouri City with no credit check or income verification. You can buy any Missouri City home with owner financing and then refinance with a traditional lender any time you want.
Wide range of home buying options
While the median home price is about $250,000 in Missouri City, you can find a home in any budget – from $150,000 to 15M.
With over 600 homes available for sale most weeks, it is easy to find a home in your budget and location.
The city's waterfront homes are particularly popular among home buyers. The city is home to some of the best master planned communities in Texas. The city features many world-class amenities, particularly popular for its green space with more than 20 well-maintained parks. There are a number of waterparks, community swimming pools, bike trails and sports centers.
Easy accessibility
Missouri City is located in close proximity to Sugar Land, Stafford and downtown Houston. Several main freeways and roads including Beltway 8, Highway 6, Fort Bend Parkway Tollroad, US 90A, and Southwest Freeway make commute extremely convenient.
Top performing schools
The top performing schools of Fort Bend ISD and Houston ISD are in close proximity. There are a number of public and private elementary, middle and high schools. Sienna Crossing, Scanlan Oaks and Jan Schiff are some of the best elementary schools. Middle schools in and around Missouri City include Reading J, First Colony and Dulles. Some notable high schools are Ridge Point, Lawrence E Elkins and George Ranch High.
Diverse community
With a population of over 40% African-American, 25% Whites and 20% Asian residents, you will find it easy to develop social ties irrespective of your ethnic background, race or religion. Over 35% residents have at least a Bachelor's degree which is quite high compared to the national average of 19%. A good educational environment makes the city a preferred destination for families raising kids.
Popular Missouri City neighborhoods for buying a no credit check home
Here is a list of most popular Missouri City neighbourhoods where you can easily buy a home with no credit check or income verification.
Briargate
Brightwater
Colony Lakes
Creekmont
El Dorado
Estates of Silver Ridge
Estates of Waterford
First Colony
Glenn Lakes
La Quinta
Lake Olympia
Lake Shore Harbour
Oak Pointe
Quail Run
Quail Valley
Riverstone
Sedona Lake
Sienna Village of Anderson
Talia Woods
Thunderbird
Waterbrook
Westbury Village
Westpoint Estates
How to buy a no credit check – rent-to-own or owner-finance home in Missouri City
Buying a no credit check home in Missouri City with alterative financing options such as owner financing is definitely possible in case you can't quality for a conventional mortgage.
If you meet certain criteria such as a large down payment (anywhere between 15% and 20% of the price), we will help you learn how you can buy any Missouri City home with owner financing.
What it basically means is that you don't need to make a compromise on your home buying wish list just because you have bad or no credit. You shop for a home just like you do when you are being financed by a conventional lender and can buy any home you want. The rent-to-own arrangement usually doesn't offer this opportunity because there are only a limited number of homes in Missouri City with this financing method. The majority of Missouri City homeowners sell their home in the traditional way.
Interested in learning more about our real estate brokerage service? Get in touch with us today by filling up the form below:
Missouri City contact form