Rent-to-own and owner finance homes for sale in Memorial TX
Posted by Alexander Burlat on Thursday, July 18, 2019 at 9:49 AM
By Alexander Burlat / July 18, 2019
Comment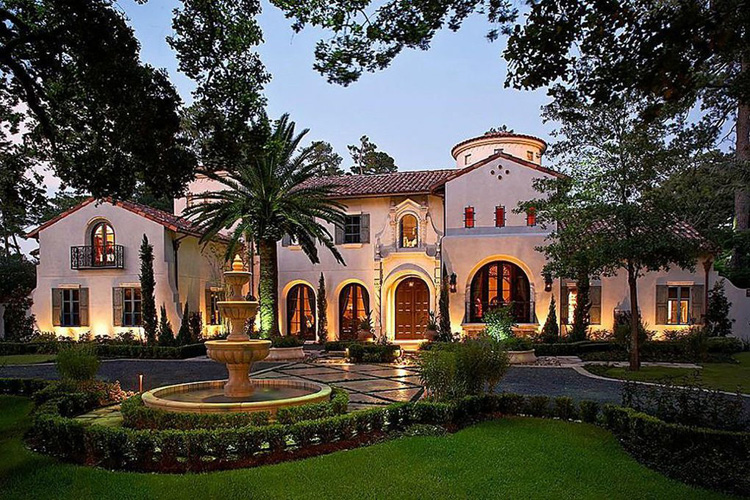 If a big house on a wooden lot is what your dream home looks like, you should definitely explore Memorial, TX – home to some of the most expensive neighborhoods in Houston. A great thing about Memorial neighborhoods is that they are made up of a wide variety of homes so it is possible to invest in a property here even if you are on a budget. Top performing schools, amenities and close proximity to some of the biggest employment centers of Texas make Memorial a popular choice for families as well as individual professionals and entrepreneurs.
If you are looking to buy a Memorial TX home with no credit check, you should know that alternative financing arrangement such as rent-to-own and owner financing can make this possible. Here at Shop Owner Finance, we work with regular home buyers financing their home purchase with a conventional mortgage. We also help credit-challenged home buyers learn how to buy any Memorial home without credit check or income verification. Start your home buying journey by exploring a few of the Memorial home listings below:
Why buy a no-credit-check home in Memorial (Houston)
Here are some of the reasons why you should consider buying a home in Memorial TX
Home to Texas's top-rated schools
Most homes in the Memorial are zoned to Houston ISD, Spring Branch ISD, and Katy ISD. There are many top-performing private and public schools nearby. Here are some of the most popular elementary, middle, and high schools in and near Memorial TX:
Memorial Drive Elementary,
Frostwood Elementary,
Wilchester Elementary,
Bunker Hill Elementary,
Memorial Middle and
Memorial High
Memorial Drive Elementary is one of the most popular schools in Memorial. The easy access to top-rated schools is one of the features that makes Memorial a sought-after destination for families with kids.
A wide variety of home buying options
The median home price in Memorial TX is $450,000. However, you can find a single-family home under $250,000 easily. Memorial TX is known for big homes on wooden lots, but some neighborhood features semi-detached single-family homes and ranch-style homes. The size of the lots is up to 20,000 square feet. You can buy in gated communities as they are many gated estates. Since the lots are cheaper than most surrounding neighborhoods, the Memorial neighborhoods are a favorite destination for developers. It means that you can easily find a brand new home and buy it with no-credit-check or income verification.
Bustling job market
Whether you are an entrepreneur or someone looking for a high-paying job, Memorial TX offers you a lot of opportunities. Home to some of the largest employment centers including Galleria and Energy Corridor, Memorial TX attracts entrepreneurs and job seekers from not only Texas but across the nation.
Prospects of a good return on investment
Memorial homes have appreciated over the past few years. The median sales price rose by 6% year-on-year on average in 2017 and 2018. The demand for housing will likely strengthen further because of a high migration rate. A lot of professionals and families are relocating to Memorial TX for all the above-mentioned reasons.
Amenities and accessibility
Memorial boasts world-class amenities for families, elderly people, kids as well as empty nesters. Despite being close to downtown Houston and going through a lot of gratification, Memorial neighborhoods have preserved their original feel. There is a lot of green space. And prominent restaurants, shopping malls, parks, sports and entertainment centers, and playgrounds are within walking distance from most neighborhoods.
Most Popular Memorial Neighborhoods for Owner-Financed Homes
Energy Corridor
It's more well-known as a home to some of the most prominent companies within the energy industry, but Energy Corridor also houses several residential areas with options for different price ranges. Easy accessibility, top-ranking schools, and family-friendly amenities also make it one of the hottest markets in and around the greater Houston area.
Nottingham Forest
This established neighborhood in between Memorial Drive and Buffalo Bayou features vintage houses with easy access to several urban and suburban amenities. It's minutes away from the Energy Corridor making it a popular nesting ground for professionals, executives, and working-class families.
Memorial Bend
Aptly named for the 50s and 60s style homes with contemporary ranch and traditional designs, Memorial Bend has become famous for having a high, if not the highest concentration of mid-century modern housing across Houston. The unique aesthetic of properties in the area has caught the attention of national magazines for architectural design.
How to buy a rent-to-own or owner financed home in Memorial TX with no credit check
Since Memorial TX offers a wide range of housing options, it has become a sought-after destination for credit-challenged homebuyers who can't secure a mortgage from a conventional lender.
While it may not be possible for you to buy any Memorial home with a rent-to-own financing arrangement (since most Memorial homeowners want to sell their home traditionally), we can help you learn how to buy any home you want with the owner financing.
The owner financing terms are more or less similar to a conventional mortgage. You can get fixed-rate owner financing on any home with the option to refinance.
Interested in learning more about our real estate brokerage service? Fill out the contact form below or set an appointment today for a free, no-obligation consultation.